Concert and Live Event Injury Attorney in Las Vegas
Injured at a concert or live event in Las Vegas? Contact our attorneys right away for a free evaluation of your case.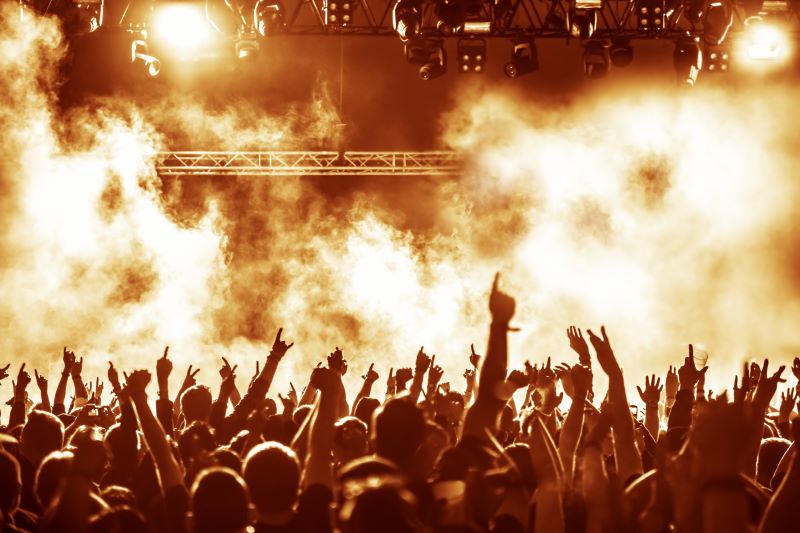 There's nothing more exciting than seeing your favorite artist live. People feel great emotion when we have the opportunity to live this experience, which is why sometimes we do not measure the consequences of our actions, and that's the reason many accidents happen at concerts and in any other live event, causing injuries to the people who have attended them. In the city of Las Vegas every day there are many live events, and that is why people are more exposed to accidents and injuries. It is important that you know that not only the organizers of the event are responsible, but there may also be other parties as well.
If you or a family member has been injured while at a concert or live event in Las Vegas, you need the advice of an attorney or a team of legal professionals who specialize in personal injury, and are dedicated to practicing law in the city of Las Vegas. At Heidari Law Group we have lawyers who are dedicated to handling these types of cases in the city of Las Vegas and who have experience handling negotiations with insurance companies, but the most important thing is that we have excellent results, which you will love. You can check on our website.
Accidents You Might Have at a Concert or a Live Event
Accidents at concerts/live events typically happen when organizers, promoters, and others responsible for hosting the event fail to take adequate steps to protect fans. Here are the most common accidents that happen while you're at a concert or live event.
Waves of crowds

Crushing caused by crowds

Injuries at the foot of the stage (mosh pit)

Sexual assault

Drugs

Falls from balconies

Slip and fall accidents

Fires and explosions

Violence
Common Types of Injuries at Concerts or Live Events
The types of injuries sustained at concerts or any other live event can vary greatly, depending on the type of event and the venue. Some of the more common injuries include:
Soft tissue damage

Lacerations/contusions 

Hearing loss

Neck and shoulder injuries
Who Can I Sue if I'm Injured at a Concert or a Live Event?
The general rule is that the person who caused you damage (injuries) is responsible and must answer for their actions. However, if the events occurred while you were at a live concert or event, Nevada vicarious liability laws may hold another party liable.
Here are the parties that may be vicariously responsible for injuries at a concert/live event include:
The owner or operator of the venue where the concert/live event took place

The concert promoter

The security company

T-shirt or food vendors

The artist who performed at the concert/live event

The parent of a minor attending the concert, and/or

The insurance company representing any of the aforementioned parties.
Steps to Prove Your Case Against a Concert or Live Event Organizer
In order for you to prove that the party you are accusing is responsible for the damages you suffered and obtain from them the compensation you deserve, your lawyer must justify four things:
Duty.

The organizers of the concert or live event had a duty to keep all the people who attended it safe. There are proper rules and regulations in place to prevent festival goers from getting injured.

Breach.

You must prove that the breach of this duty occurred at the time of the injury.

Causality.

the link that must exist between the breach of duty and your injury, that is, you must demonstrate that your injury was caused because the responsible person did not act with the objective duty of care.

Damages.

These are the result of injuries obtained due to the negligence of the person responsible in your case. For payment of this value to be ordered, you must justify it through medical bills, lost wages or workers' compensation.
Compensation for Injuries at a Concert or a Live Event
Filing a lawsuit against whoever is responsible for the injuries you sustained at the concert or live event may result in financial compensation to help you pay for your related economic and non-economic losses. That is why, if you prove liability, you may be entitled to compensation for:
Past and future medical bills

Therapy

Past and future lost wages

Physical pain

Emotional suffering

Loss of consortium

Legal expenses

Wrongful death
What Happens if You are Also a Responsible Party?
The state of Nevada is ruled by comparative negligence, which means that if you, the plaintiff, were personally involved in some type of action that also caused and/or led to the injuries, it would not be solely the defendant's fault, but also yours because you have also done something to cause your own injuries.
Comparative negligence is a type of defense that the defendant presents at trial to show that he is not entirely at fault for the plaintiff's injuries. Comparative negligence results in a reduction of the plaintiff's monetary damages, so your compensation will be for the value that corresponds to the percentage of fault or responsibility that you had.
What to do if You Have Been Injured at Concert or Live Event
If you or a family member has been injured while at a concert or attending any other live event, it is best to keep the following recommendations in mind:
Take detailed notes of the incident: what happened, where it happened, and who was involved.

Find out who is running the concert or live event.

Gather your evidence: photos, videos, contacts of the people who witnessed the events.

Keep your ticket to the concert or live event.

Keep the receipt or medical documentation of: visits to the emergency room, ambulance services, x-rays, rehabilitation, laboratory tests, any others.
Contact a Concert or Live Event Injury Attorney at Heidari Law Group
If you are looking for more information about concert/live event injuries or would like a free case evaluation, call us today at Heidari Law Group. We have a long history of handling cases of this type throughout the U.S. without contingency fees, which means you don't have to pay any of our attorneys up front until your case is settled or you win a trial.
The thought of trying to seek compensation after being injured and also disputing liability with an insurance company may seem overwhelming, or even unnecessary, but you deserve to be compensated for the other person's negligence. Call us for a free consultation with a Las Vegas concert or live event injury attorney.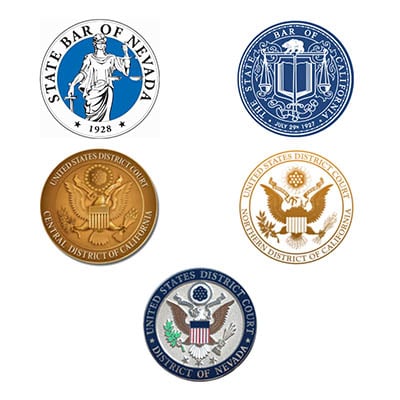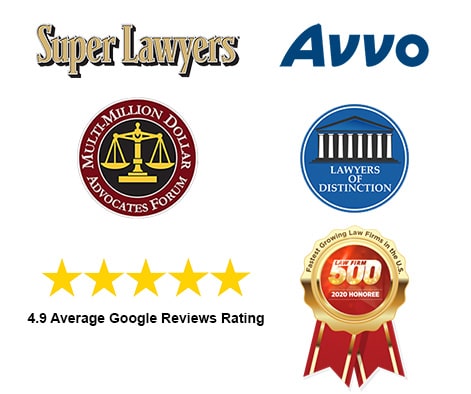 Heidari Law Group Las Vegas Practice Areas