Los Angeles Covid-19 Vaccine Injury Attorney
If you have been negatively impacted by the covid-19 vaccine, contact our attorneys today for a free no risk consultation to determine if you have a valid claim for your injuries.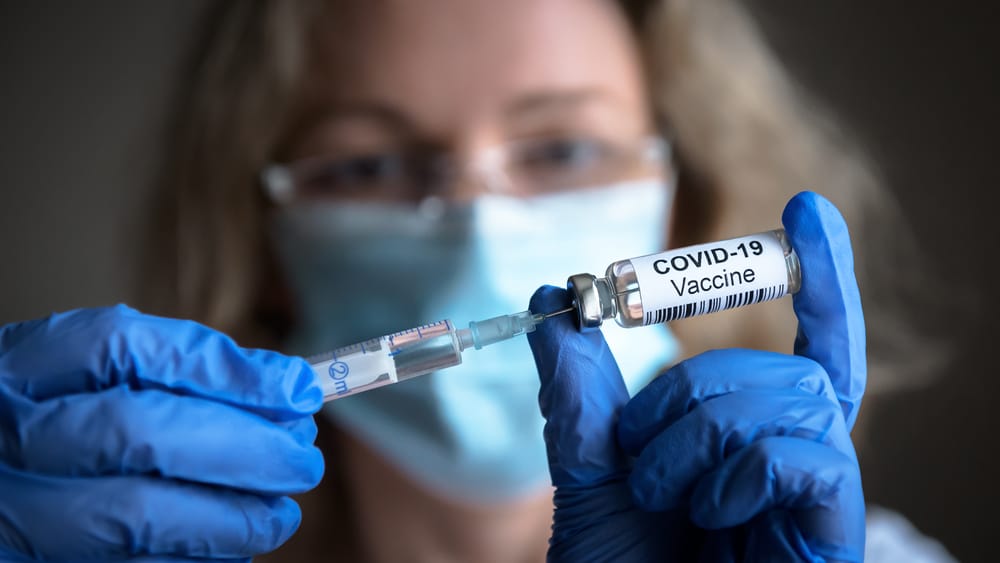 Los Angeles Covid-19 Attorney
The Coronavirus numbers are on a continued rise, especially after the holidays. As of January 2022, 67% of the California population has been fully vaccinated. In Los Angeles County, 75% of residents have been vaccinated with more than one dose.  Los Angeles County has administered around 16 million  covid-19 vaccine doses as of January 2022. The future remains uncertain, however, with several vaccine doses being given out, unfortunately many will suffer adverse side effects.
With the surge in numbers, especially with the Omicron and Delta variant, many people flock to pharmacies and vaccines centers to receive their covid-19 booster as soon as possible. Covid-19 has completely changed our lives. From a legal standpoint, many covid-19 laws are still fairly new, and are constantly developing.
Several members of the community in Los Angeles have lost their loved ones to covid-19, and others have had their loved ones suffer symptoms from the covid-19 vaccine. Our Los Angeles attorneys are constantly working to keep up with the covid-19 laws, and will work to make sure that your rights are protected. If you have lost a family member due to covid-19, contact our attorneys today for a free no risk consultation to determine if we can help you navigate through the legal process.
One of the most common reasons why many people in Los Angeles neglect to get the covid vaccine and the booster is because many people are hesitant about the possibility of a future adverse side effect. Potentially linked side effects of the covid-19 vaccine include blood clots, anaphylaxis, myocarditis, and even death.
Covid-19 Vaccine Side Effects
According to the CDC, Covid-19 vaccines are safe and effective, and millions of people in the United States have taken the covid vaccine without experiencing any type of symptoms. However, very rare side effects from the covid-19 include:
Anaphylaxis: this is a type of severe allergic reaction. This can occur from any type of vaccine, not just from a covid-19 vaccine.
Myocarditis: this is the inflammation of the heart muscle. As of January 2022, 1,124 people who have received the covid vaccine have reported myocarditis. These reported people who have received the covid-19 vaccine did not have any prior instances of myocarditis.
Guillain-Barré syndrome: this is a type of disorder where the body starts to work against itself. The body's immune system starts to damage its own nerve cells, and could cause paralysis. Guillain-Barré syndrome is usually treatable, but in certain circumstances, it could cause permanent paralysis. There have been around 283 preliminary reports of Guillain-Barré syndrome suffered as a result of the covid-19 vaccine as of January 2022. Those who have received the vaccine reported suffering from Guillain-Barré more than two weeks after receiving the vaccine. The majority of those who reported having Guillain-Barré syndrome were men. Those who received the Johnson & Johnson vaccine were found to be 21 times more likely to suffer Guillain-Barré syndrome compared to those who received the Pfizer or Moderna vaccine.
Thrombosis with thrombocytopenia syndrome: thrombosis is a serious side effect that causes blood clots in essential large blood vessels.  As of January 2022, there were 57 reports of  vaccine receivers who suffered from thrombosis. The CDC has  noted that there were 9 deaths caused by thrombosis after receiving the Johnson & Johnson vaccine. Women are most likely to suffer thrombosis  when compared to men. The CDC has also noted that there are three confirmed cases of thrombosis following the Moderna Covid-19 vaccine.
Death: as of January 2022, there have been 9 deaths associated with the Johnson & Johnson covid-19 vaccine. As of right now, new studies and investigations are being done to determine the cause and circumstances surrounding the death. However, the CDC tries to assure everyone that reports of death after the Covid-19 vaccination are very rare. All health care providers within the United States must report any deaths caused by the covid-19 vaccine, even if it's unclear if the vaccine was the cause of the death.
If you have suffered any of these above side effects, contact our Los Angeles covid-19 injury attorneys today to determine if you have a claim for your injuries suffered.
Covid-19 And Nursing Home Lawsuits
As of October 2021, the federal appeals court allowed the Covid-19  lawsuit against nursing homes to continue. The nursing homes were located in New  Jersey, and the Third Circuit Court of Appeals stated that this is a state law negligence claim, and should not belong in federal court.
This ruling paves the way for more state law claims, and may allow residents who have suffered from nursing home negligence to file a claim against nursing homes. Nursing homes have a duty to take precautions to contain the spread of diseases and viruses in the facility.
Covid-19 In Employment Law
California has established requirements for employers to maintain during the Covid-19 pandemic. Failing to maintain these protocols could potentially result in hefty fines. Several employee friendly laws were passed in Los Angeles in California that allowed employees protections during the covid-19 pandemic.
How are our Los Angeles covid-19 vaccine injury attorneys paid?
Our attorneys are paid on a contingency fee basis, which means that you do not have to pay for our attorneys unless we win some form of compensation in your favor. This allows us to pursue your legal claims for you as you focus on healing from your injuries.
Currently, with the federal government trying to persuade people to get the covid-19 vaccine, it could get very difficult and tricky to file a lawsuit for covid-19 vaccine injury claim. Unfortunately, with several people getting vaccinated, there are many who will suffer bad reactions as a result of the vaccine.
Countermeasures Injury Compensation Program
This is a program run by the Health Resources and Services Administration that allows those who have suffered covid-19 vaccine injuries to file a claim through their website. This allows compensation for injuries suffered as a result of the covid-19 vaccine.  The different types of compensation include lost employment, death benefits, and medical expenses. However, the Compensation Program will only pay for those costs that have been unpaid and insurance has not covered. It is important to note that around 90% of claims to the Countermeasures Injury Compensation Program regarding covid-19 vaccine injuries were denied.
Only 29 claims have been paid, and there has been an average settlement amount of around $200,000. To determine whether you  qualify to file under the Countermeasures  Injury Compensation Program, contact our vaccine injury attorneys today.
If you or a loved one have suffered an injury as a result of contracting covid-19, or receiving the covid-19 vaccine, contact our Los Angeles personal injury attorneys today to determine if you have a valid claim. Because the covid-19 pandemic is fairly new, there are new laws being established daily that are setting legal standards in place.
Our attorneys are committed to fighting for your rights. We represent those who have been negatively impacted from the covid-19 pandemic. Contact us today for a free case evaluation.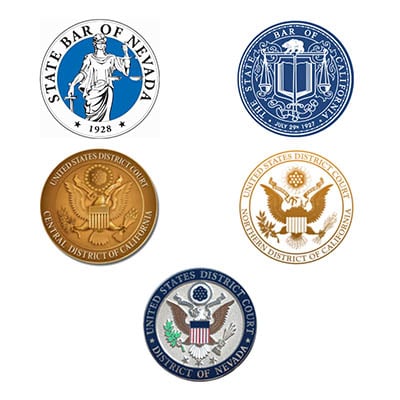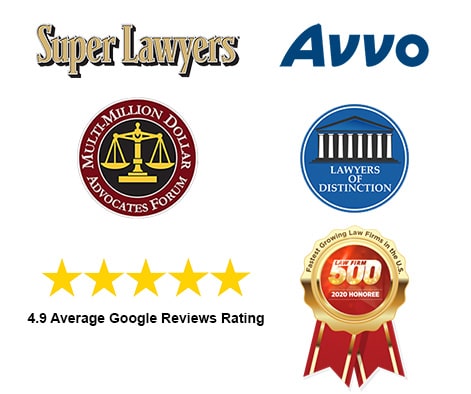 Heidari Law Group Irvine Practice Areas