Uber and Lyft Sexual Assault Lawyers
Ride share companies such as Uber and Lyft have seen an increasing amount of usage over the past few years, and with it, an increase in the number of sexual assault allegations that occurred during the ride share.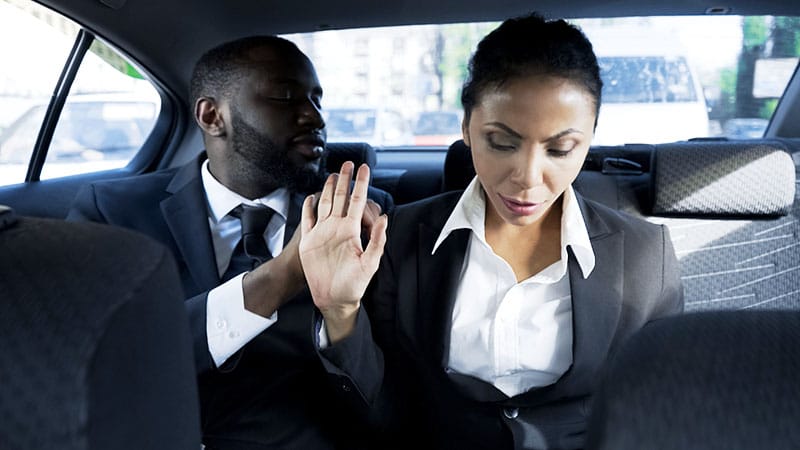 Uber and Lyft completely changed the rideshare industry. Since 2017, Uber and Lyft app usage has been sharply increasing every year. The app has now been considered a necessity for many. Many travel to school, even work with Uber or Lyft. However, with several positives, there also comes many drawbacks.
Other than usage, Uber and Lyft have also seen a constant increase in sexual assault cases that have occurred during the ride share. In the years 2017 and 2018, Uber reported about 6,000 sexual allegations that have occurred on different rides. Several studies have also found that riding an Uber or Lyft increases your chances of getting involved in a sexual assault incident. This has left many sexual assault victims helpless, and scattered, looking for legal assistance.
It is important to note that this above number is only from Uber, and the number is probably more than that since many sexual assault victims hesitate and are afraid to come forward for fear of retaliation.
Other than Uber or Lyft, we have now seen an increase in other new competitive rideshare apps. If you are loved one have been sexually assaulted while on a rideshare app like Uber or Lyft, it is important to seek immediate legal assistance from an experienced sexual assault attorney in Los Angeles. It is crucial to hire an attorney that has an office located within your city. The attorney will better determine what sexual assault city laws may apply.
A sexual assault attorney will be able to seek compensation for any injuries, while also holding the defendant accountable for their actions. It is Important to note that you are not alone throughout this experience, and you could seek legal assistance for your injuries. Our attorneys will work to make sure you sleep better at night knowing that you have held the defendant accountable for their actions. Under the legal world, sexual assault instances are categorized as "personal injury" cases.
What is Sexual Assault?
Sexual assault, especially in the legal world, is a very broad term that encompasses several instances. No single assault is similar to other instances. No two victims may share the same assault experience. There are several examples, but just some examples of sexual assault include:
sexual molestation
intercourse with minors
possessing child pornography
unwanted sexual touching
sending unwanted sexual photos
sexual harassment through words or conduct
unconsented sexual contact
rape
How Does a Sexual Assault Incident on an Uber or Lyft Occur?
No sexual assault incident is the same, but some common cases of how sexual assault could occur on an Uber or Lyft include:
 when the driver of the Uber or Lyft assaults the passenger while the passenger is alone
 when the passenger assaults the Uber or Lyft driver
 when another passenger assaults the other passenger during the Uber or Lyft in a group rideshare setting
Who Could be held liable for the sexual assault incident that occurs on an Uber or Lyft?
The perpetrator of the sexual assault is always held liable in a sexual assault claim. The rideshare company Uber or Lyft could also be held liable for negligently failing to maintain a safe space and prevents the sexual assault. An example of a negligent action the rideshare app partook in includes hiring a driver without a proper background check or screening procedure. To Better determine if Uber Lyft could be held liable, contact our personal injury attorneys today.
What should I do if I have been sexually assaulted on an Uber or Lyft?
Each person's experience is different from one another, and to better assist our clients, our sexual assault attorneys have put together a brief list on what a sexual assault victims could do when pursuing legal action against the defendant.
Contact the police immediately to file a police report against the defendant. Try to describe as much of the incident as possible.
Seek medical attention immediately: it is important to seek medical attention once the incident occurs to determine if any of the injuries could have potential future problems. Many are afraid of seeking medical care, and thus the injury then worsens when it could have been prevented.
Once you have arrived to a safe space, document and write down everything that you remember that occurred during the incident. During the trial, it could get very traumatic and could result in temporary memory loss. Important things to note include:

the time of when the assault occurred
the date when the assault occurred
the car in which the assault occurred (vehicle make, model, year, color)
other passengers that may have witnessed the incident
the defendant's name and physical appearance
the defendant's other personal information

 Report your incident to the rideshare company. Each rideshare company has a specific department available that deals with sexual assault claims.
Contact a sexual assault attorney immediately. States have statute of limitations that limit the amount of time a person could bring a claim. In California, the statute of limitations in which the plaintiff could bring the claim is 3 years. Each state has a different statute of limitation.
Uber and Lyft Sexual Assault Cases Today
Uber and Lyft are constantly facing an influx of legal claims against them as a result of sexual assault incidents that occurred while using the respective rideshare apps. In February 2020, the California Superior Court ruled that rideshare sexual assault lawsuits could be all brought together in a single lawsuit against the rideshare company Lyft. The courts further leaned towards holding Uber and Lyft responsible for any sexual assault incidents that occurred as a result of a ride that was scheduled on their app.
The future effects a sexual assault incident could have on a victim is unmeasurable. No amount of money could potentially compensate sexual assault victim. But our attorneys will work to hold defendants liable so sexual assault victims could sleep with a peace of mind. If you or a loved one have been involved in a sexual assault incident, contact our sexual assault attorneys today. Our sexual assault attorneys will work to determine who the defendant is, how the defendant is at fault, and how liable the defendant could be for damages. We have offices in every large city including Los Angeles, Las Vegas, Fresno, and Irvine. Our sexual assault attorneys are readily available to address any of your concerns that you may have, while handling the legal side for you so you can focus on yourself. We will take care of the legal complex issues ourselves to keep your mind at ease during this difficult time. Contact us at Heidari Law Group today for a free case evaluation.
***Disclaimer: This blog is created by Heidari Law Group for educational purposes. This article provides a general understanding of the law. It does not provide specific advice. By using this site and reading through this blog, there is no attorney-client relationship created between you and any member of Heidari Law. Further, due to the constant change of the law, some parts of the information above may no longer be good law.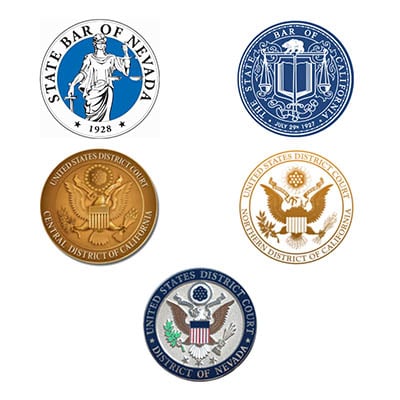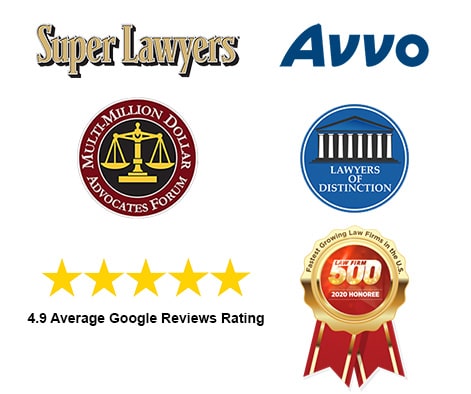 I was injured in a car accident last year in March. The lawyer made sure that I went to all of my chiropractor sessions and that I get the medical attention needed. I also got MRI's as needed and also got back injections as needed. He was very persistent on contacting me, even when I wasn't reachable, and making sure that I got treated right and paid a good amount at the end. He is a very respectful person and great lawyer. I do recommend him and his entire friendly staff.