MMR Vaccine Injury Lawyer (Measles, Mumps, Rubella)
You can file a claim for compensation if you have been injured by this vaccine. Our legal team can help you.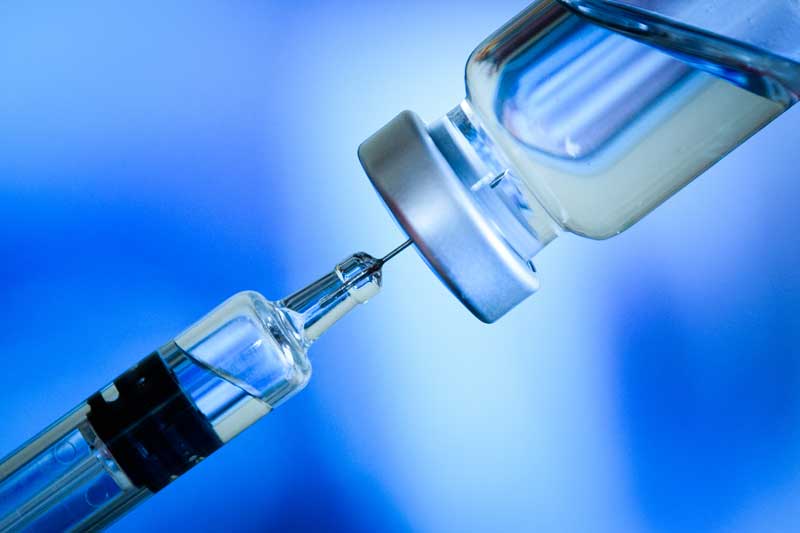 Are you dealing with a measles, mumps, and rubella vaccine injury? You may feel helpless, and you're not certain who you should file a lawsuit against? The law allows you to sue the medical professional who applied the vaccine. Perhaps they administered the dosage improperly, resulting in injury or sickness. You can even receive compensation under a federal program that compensates vaccine injury victims. However, vaccine laws are complicated, but an MMR vaccine injury attorney can provide further guidance. This article will show you what to do if you were injured during a vaccine dosage. Read further to know more.
What Is the MMR Vaccine?
The MMR vaccine is designed to prevent the contraction of measles, mumps, and rubella. Medical providers usually administer the first vaccine dose between 15 months to nine years old. Children between the ages of four to six will receive the second dosage. That said, adults can receive the vaccine, especially if they don't have immunity to these diseases. Many college campuses require students to take the vaccine or provide proof of immunization. In other cases, adult travelers will take the vaccine if they're traveling to parts of the world where measles, mumps, and rubella remain a problem.
MMR Vaccine Side Effects
Although adverse side effects are rare, reactions can be severe. The vaccine can cause the following dangers:
Seizures
Deafness
Bleeding disorders
Encephalitis
Coma
Chronic Urticaria
The vaccines can cause other complications, including brain injuries. Since the vaccines can cause brain damage, victims may require the services of a speech therapist. Brain damage can lead to memory loss, vision problems, behavioral problems, among other problems. Many of these ailments require pricey medical treatments and long-term recovery plans. In severe cases, victims may need ongoing physical therapy. This is because the vaccines can cause long-term pain and disability. In severe cases, victims may undergo permanent paralysis. Long-term pain may occur in the shoulder area. More victims have come forward with reports of shoulder injuries after receiving the vaccine. Any type of pain, swelling, or tingling around the injection area is worrying. In mild cases, the vaccine can cause a fever or rash. Patients may have a runny nose for a brief period as well. In many cases, victims may have an allergic reaction to the vaccine. These reactions can result in permanent disability or death.
What to Do About a Vaccine Injury
If you suspect a vaccine injury, see a medical professional as soon as possible. Any delay could exacerbate the ailment or injury. A doctor can also document the nature of the injury, which will be vital for your case.
How to Sue for a Vaccine Injury
The federal government monitors vaccine reactions and allows victims to petition for compensation. You may qualify for compensation under the Vaccine Injury Compensation Program (VICP). Congress created the program in 1986 and was designed to help victims injured by MMR vaccines and other vaccines. Vaccine manufacturers fund the program via a .75 excise tax. These taxes go into the fund and will compensate victims accordingly. The fund holds around $4 billion. The program doesn't entail suing a negligent party. Instead, the victim will state their grievances via a written affidavit. These cases generally don't require testimony, but it may be necessary in some cases. Moreover, attorneys receive compensation from the fund, and you don't have to pay an attorney fee. Conversely, obtaining compensation via the fund may not be the best option. To know the best path forward, MMR vaccine injury legal help is necessary.
Why You Need a Vaccine Injury Attorney
Before filing a lawsuit, find an attorney who is familiar with vaccine injury cases. Avoid general-practice attorneys who aren't familiar with vaccine laws. An expert can tell you if you have a viable case and how much compensation you can receive. Further, attorneys can guide you through the necessary filing procedures. Also, they can help you bolster your case.
Example: To win your case, you must show medical documentation in the form of bills and reports. These documents are irrefutable evidence.
Moreover, you may need to show other forms of evidence in the form of photos or videos. When it comes to video, documenting your daily struggles can enhance your case. A video diary can show how much pain you're going through, and a court could award pain-and-suffering damages.
How Long Do I Have to File a Case?
You must file within three years after showing symptoms. If someone dies from a vaccine injury, the victim's representative has two years to file a claim. If you file a claim under VICP, the statute of limitations won't apply until the case concludes. Regardless, you should file a claim as soon as possible. If you file too late, you could lose vital evidence that would've strengthened your case. Plus, the defendant's legal team may question your credibility for taking too long to file.
Responding to a Measles, Mumps, and Rubella Vaccine Injury the Right Way
A measles, mumps, and rubella vaccine injury requires extensive documentation in the form of photos, videos, and medical reports. You'll need as much physical evidence as possible, especially if you're filing a lawsuit against a large manufacturer. Vaccine-related injuries are rare, but they can be severe. If you're a victim of a vaccine complication, you can petition for compensation under the VICP program. You can also sue the manufacturer or medical professional. Regardless of your choice, choose a vaccine injury attorney to boost your chances of winning the case.
Are you or a loved one dealing with a flu vaccine injury? Contact us to learn more.