For the last couple years, there has been an increase in racially motivated bad faith actions by insurance companies throughout the United States, especially against those living in California. Many people have the expectation that insurance companies are meant to protect you in times when you need help the most.
However, unfortunately this is not the case in certain circumstances. Our car accident attorneys have been representing victims who have been involved in car accidents for decades. One of these types of accidents are accidents that involve trucks and big rigs, like U-Haul trucks. U-Haul truck accidents can lead to severe injuries that will require thousands of dollars in compensation for lost wages, medical bills, emotional distress, and pain and suffering that the victim will have to endure each day.
On top of all this, it can be very difficult to have to file a lawsuit against U-Haul, only for their insurance company, Repwest Insurance Company, to engage in discriminatory practices. Repwest is the insurance company that provides all claim handling services to U-Haul. If you or a loved one have been involved in an accident involving a U-Haul truck, and have had to deal with Repwest Insurance company's practices, contact our attorneys for a free consultation and to discuss what the next steps to take should be.
We work tirelessly to make sure that no client of ours gets taken advantage of by insurance companies, especially Repwest Insurance Company. On top of all these unfair and bad faith practices, Repwest Insurance has also filed several racially-motivated discriminatory claims against minorities. Repwest is now filing lawsuits against their insureds, and other parties who have been involved in U-Haul accidents.
Our top-rated attorneys are taking a stance and fighting back against such unfair and discriminatory illegal practices. Call us today to see how we can help you with your insurance lawsuit.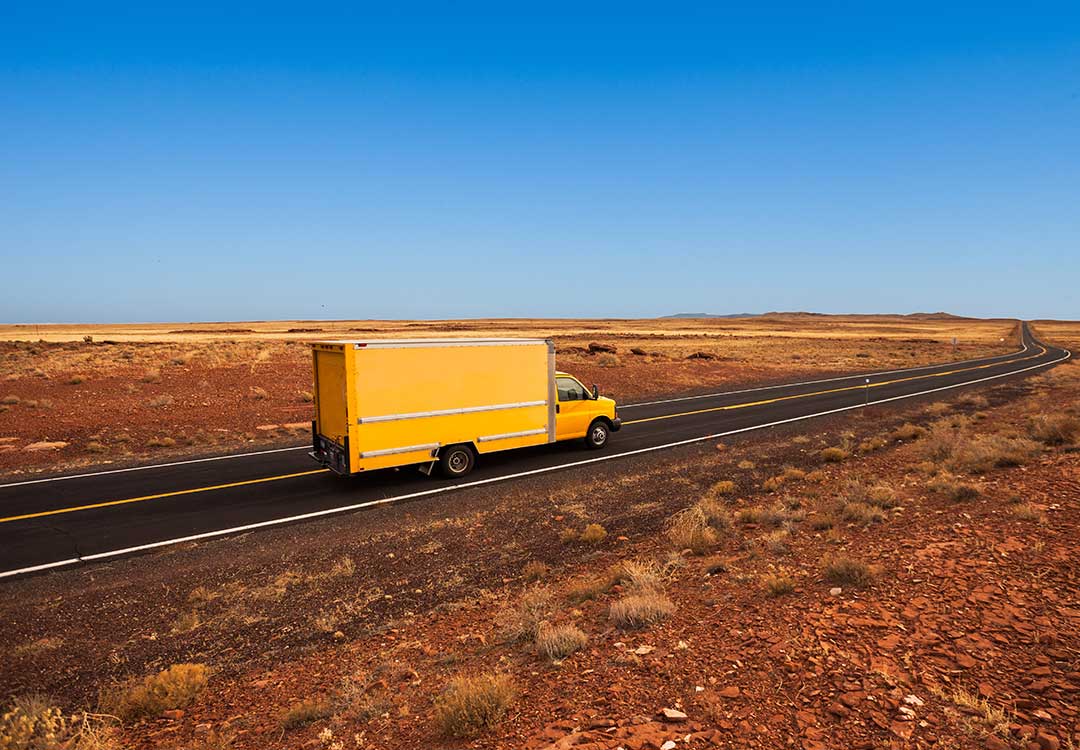 How do you file a claim after
a U-Haul accident?
After an accident involving a U-Haul truck, you must file a claim with U-Haul. After you file a claim, an insurance investigator and adjuster are assigned to your claim. U-Haul then hands off this claim to their insurance company, Repwest Insurance. Repwest will investigate different factors of your accident, including:
Where the accident occurred
The different parties involved in the accident
The property damage that resulted from the accident
The bodily injuries that resulted from the accident
Once your U-Haul insurance claim has been investigated, then Repwest Insurance will either accept or deny your claim.
What is bad faith Insurance?
All insurance companies must act within the covenant of good faith and fair dealing. If they fail to do so, then they are acting in bad faith. If an insurance company acts in bad faith, you have the right to file a lawsuit against them. Make sure that you have an experienced attorney on your side.
What are examples of Repwest Insurance
Company's' bad faith practices?
Each insurance company in California has to adhere to good faith practices and regulations. If they fail to do so, then they could be held liable in a bad faith lawsuit. Examples of bad faith practices you may have seen include:
Failing to investigate: an insurance company may fail to investigate your claim, and hopes to delay it as much as possible
Delaying the investigation: the longer that the insurance company delays the investigation, the less likely they will pay out on any claims
Denying the claim without investigating: insurance adjusters may simply try to do the bare minimum, instead of thoroughly investigating the accident
Refusing to pay your insurance claim when you have a valid claim: the California Department of Insurance also conducts their own thorough investigation and work to protect Californians from unfair actions by insurance companies. Even after the California Department of Insurance determines that a claim is valid, an insurance company may still try to deny the claim, declaring it invalid.
Not paying for necessary medical treatment: insurance companies oftentimes refuse to pay for necessary medical treatment that you may need after the accident
Not complying with California's Fair Claims Settlement Practices Regulations: each insurance company in California must have to comply with mandatory regulations. These regulations establish the specific steps that an insurance adjuster may have to take when adjusting your insurance claim.
Offering a low settlement amount: this is one of the most common instances that many have experienced when dealing with insurance companies. For example, you may have $10,000 worth of property damage to your car, evidenced by an invoice from a mechanic. The insurance company might reply back to your claim and offer $4,000.
Refusing to communicate with accident victims: in the course of investigating an accident, an adjuster must communicate with the victim involved for any questions that they may have.
What accidents does Repwest cover?
Repwest covers accidents that involve U-Haul trucks. Meaning that if a person has been injured by a driver who is driving a U-Haul truck, and they file a claim against U-Haul, then Repwest Insurance Company will step in to investigate.
There have been numerous instances in the last couple years where victims have been filing claims against Repwest, only for them to immediately deny the claim. There are certain circumstances where liability is abundantly clear, such as a police report determines liability, and Repwest Insurance will still deny the investigation.
The Heidari Law Experience



Our attorneys have been spearheading such issues when dealing with difficult insurance companies. For example, we represent two Armenian men and one African-American man that were involved in an accident with a U-Haul truck. All three sustained severe injuries, and needed thousands of dollars in medical bills. U-haul's insurance company, Repwest insurance, declined their insurance claim, and refused to pay a single dollar. Our attorneys have decades of experience representing clients just like these three victims involved in this U-Haul lawsuit. Call us today for a free consultation, and to see how we can help you.
How much do our U-Haul accident
attorneys cost?
We know how stressful it can be to find yourself in such a situation, especially when dealing with the Repwest Insurance Company. After an accident, you may want to focus on your injuries rather than the insurance claim, or Insurance lawsuit. Rest assured that our attorneys at Heidari Law are here to help every step of the way.
You do not have to pay our attorneys unless we win. We offer free no risk case evaluations where you can discuss your case freely and openly with our experienced accident attorneys.
Heidari Law Firm Takes on Unfair Insurance Companies
Whether you have experienced breach-of-contract, denial of a claim, denial of benefits, or fraud from an insurance company, our attorneys are ready to take on your case. We want to make sure that those who have been involved in an accident get the help they deserve.
Bad faith can occur with any type of insurance or policy, it does not necessarily need to be with Repwest. In order to determine if you have experienced any type of bad faith policies, give us a call today to review your policy, and to determine what exactly the insurance company has done.