Premises Liability Attorneys
If you were injured on someone else's land, contact our aggressive California and Nevada premises liability attorneys today to pursue your premises liability claims.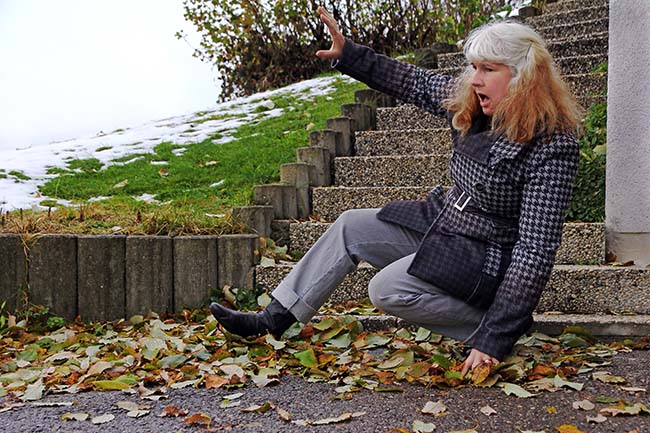 If you or a loved one were injured on someone else's property, contact our premises liability injury attorneys to protect your rights and receive maximum compensation for your injuries. Our attorneys have decades of experience representing premises liability injury victims. We believe that no premises liability injury victim should have to pay for their medical bills, emotional distress, etc. Our premises liability attorneys work to make sure that our premises liability injury victim's rights are represented. We have extensive experience litigating claims in both California and Nevada.
What is Premises Liability?
Premises liability is a type of personal injury law that concerns injuries that occur on other people's property. This could occur on both private and public property. Examples of premises liability claims could include slip-and-fall claims.  premises liability is a much broader approach and end could include different types of accidents that occur on another person's land.
Examples of Premises Liability
Slip and falls. Missing "wet floor" signs in retail stores or hazardous walking conditions on sidewalks are common examples of dangerous property conditions which are often the result of a lack of proper maintenance.
Trampoline injuries. Even with proper safety measures in place, someone may be able to sue the trampoline owner if they are injured while using the device on another's property.
Dog bites. When a dog attack occurs on someone's property, the property owner and/or dog owner may be liable for the damages caused by the animal's behavior. Dog bite victims who were unlawfully trespassing, attacked by a police dog, or who were partially at fault cannot hold someone else liable for their dog bite injury in California.
Playground accidents. Playgrounds are one of the most common places where children suffer serious injuries. When a child suffers an injury on a playground because of the lack of proper maintenance or dangerous design flaws, they may be entitled to recover compensation from the playground owner for failing to maintain a safe playground for children.
Swimming pool injuries. Swimming parties may be fun, but the owner of the pool could be held liable for any injuries that occur while swimmers are on their property. If someone slips on a wet surface or nearly drowns in someone else's pool, then the pool owner may be liable for the damages.
Missing stair railings. Without railings being installed on every stairway on a property, the property owner may be able to be held liable if someone is injured while using the stairs.
Negligent security. For locations that require security detail to keep the area safe, a lack of security or negligent security team may leave the property owner liable for injuries suffered on the property.
Falling objects. Objects that have not been properly secured, constructed, or designed which fall onto others may open the door for a premises liability lawsuit. These types of accidents are most common in construction and warehouse storage companies.
Electrical failure or improper wiring. When an electrical fire is caused by negligent maintenance habits or bad wiring, the owner of the property may be held liable for any damages that the fire or bad wiring causes. Electrical lines that are hidden in trees commonly contribute to premises liability injuries when the property owner fails to inform visitors that the power line is there.
Mildew or mold inhalation. Asbestos, also known as popcorn ceiling, inhalation is the most common example of this. When mold or mildew are left on a property and someone is injured as a result, the property owner may be liable for the damages caused by the inhalation of these elements.
Violations of state or federal building codes. When buildings are not designed and built to be within the code of standard, a property owner may be liable if someone is injured on the property as a result.
Premises Liability Claims
In order to bring a premises liability claim against the other party, the premises liability attorney needs to prove that the landowner had a legal duty of care to plaintiff, and the landowner failed to follow through with this legal duty of care. Different examples as to how the landowners failed to follow the standard of care could be failing to maintain the property or by improperly repairing the property. This has been known to happen with injuries on Airbnb properties. The final point is to show that the plaintiffs suffered injuries as a result of the defendant's failure to maintain the property. Premises liability determines what the legal duty would be and who the potential defendants could be. It is very important to hire an attorney that is experienced in the premises liability laws of your state. Our attorneys have decades of experience studying premises liability in the states of California and Nevada.
Who is Responsible for a Premises Liability Claim in California?
There are different types of parties that can be responsible in a premises liability claim. The common misconception is that the landowner is almost always responsible in the premises liability claim. Although that may be true, the person does not necessarily need to own the land. In California and Nevada, parties who could be at fault in a premises liability claim include:
Homeowner
Tenant
Business owner
Company
Management Company
Commercial property owner
Business: a business could be liable under the theory of respondeat superior. The respondeat superior claim allows employers to be held liable for negligent actions of their employees since the employees were on the job. It is important to hire an experienced premises liability attorney to prove how the employee was acting on the job when they took part in negligent actions.
How is Fault Determined in a Premises Liability Claim?
There are several different factors that could create the standard of care that the land owner should have acted upon. The different factors that our experienced premises liability attorneys look at when determining the standard of care and how the landowner failed to meet that standard of care is:
Where the properties located
How to protect the property
The feasibility of hiring security
Whether the owner knew about the danger
Whether out the owner was made aware about the danger
How the injured person entered the property
How much control the land owner had on the property
Other than these factors, there are several other factors that could be determined depending on the situation of the premises liability claim. To look more in depth into your premises liability claim, contact our attorneys today for a free no risk consultation. During this consultation, we could determine who that falling party is, and how the at fault failed to act within that standard of care.
Injuries That Occurred On Government Property
Both California and Nevada have separate laws in place that discuss the responsibility for public entities when an injury has occurred on government property. For example, a community college that is owned by the state is considered government property. Each state has a different statute of limitations time that determines when the claim could be brought for premises liability injuries. It is very important to hire an attorney that is well-versed in the statute of limitation laws regarding the state where the premises liability injury was sustained. For example, if the injury occurred on property owned by the government, there's a different statute of limitation time period that applies. That is why it is important to seek a premises liability injury attorney immediately following an accident.
Minor Premises Liability Injuries
 Lacerations
 Hairline fractures
 Bruises
 Catastrophic Premises Liability Injuries
There are several different causes to premises liability injuries, premises liability injuries can vary from minor to severe injuries that have lifelong effects. Below are some of the most common catastrophic injuries suffered in a premises liability case:
Burns
Lacerations
Electric shock
Wrongful Death in Premises Liability Cases
Wrongful death cases can involve premises liability lawsuits. Victims who have not survived their premises liability injuries will be brought under a wrongful death claim. Wrongful death claims brought by the victim's family members. Examples of how wrongful death claims could come to be in a premises liability claim include explosions, fires, severe falls.
Places Where Premises Liability Injuries Could Occur
Premises liability can apply to public or private land. Different examples of where injuries could be incurred include:
Buildings
Theaters
Shopping malls
Motels
College dorms
Nursing homes
Hospitals
Parking structures
Grocery stores
Apartment units
Residential homes
Injuries for premises liability could occur just about anywhere. If you or a loved one has been injured in any of the above instances, contact our attorneys today to determine the merits of your premises liability injury claim.
Examples of how premises liability injuries could occur:
Falling from the balcony
Falling in a pothole
Falling down stairs
Slip and fall accident
Being hit by falling objects
Ceiling collapse
What Should I Do After Being Injured On Another's Property?
You should seek medical attention immediately
Document all medical records along with witness statements
Report the accident to the property owner
Consult with an experienced premises liability attorney
What Compensation Can I Recover Under California Premises Liability?
The amount of compensation differs based on each case. To better determine the amount of compensation you are qualified for, contact our experienced premises liability attorneys today. Damages that the defendant may end up paying could include medical bills (such as medication and physical therapy), pain and suffering, job loss, emotional distress from the injuries, and possible punitive damages.
A majority of premises liability injuries occur from one of the following situations. Without the proper maintenance or monitoring, each of these situations can open the door for an individual to be seriously injured on someone else's property.

Contact a Premises Liability Attorney Who Can Help Today
Call us today to book a free consultation to determine whether your case qualifies as a premise liability case, and who is a potential defendant. We encourage you to contact our experienced California premises liability attorneys. Decades of experience representing victims who have suffered premises liability injuries.
We have offices located in major cities that are easily accessible, such as Los Angeles, Las Vegas, Fresno, Irvine, etc. Call us at 1-833-225-5454 or fill out our contact form to get in touch with an attorney today. Our attorneys will conduct a free case review to determine how to get the best result possible. Our attorneys work on a contingency fee basis, which means we do not charge a fee unless we recover damages for you.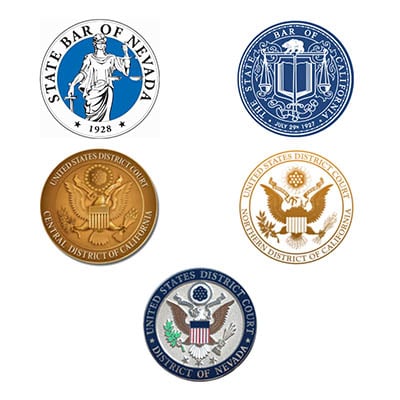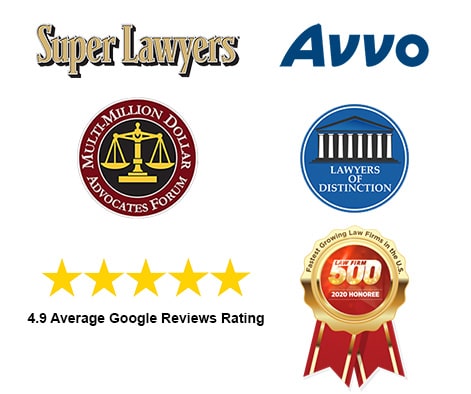 I was injured in a car accident last year in March. The lawyer made sure that I went to all of my chiropractor sessions and that I get the medical attention needed. I also got MRI's as needed and also got back injections as needed. He was very persistent on contacting me, even when I wasn't reachable, and making sure that I got treated right and paid a good amount at the end. He is a very respectful person and great lawyer. I do recommend him and his entire friendly staff.