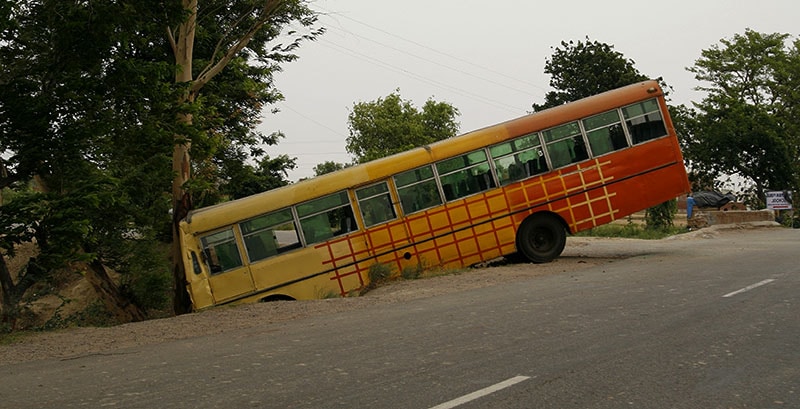 Bus Accident Lawyers
Nearly 70,000 bus accidents happen every year in the United States – that's over 180 per day. With a large number of occupants on board and heavy impact made during collisions, bus accidents seriously harm thousands of people every year.
Whether the accident occurred in a school, commercial, or public transportation bus, an experienced bus accident lawyer can help those injured in the accident receive compensation for the injustice they've suffered.
Common Bus Accident Causes
Bus accidents can be caused by driver negligence such as:
Driver fatigue
Negligent or careless driving
Driver inexperience operating large vehicles
Speeding or aggressive driving
Driving under the influence of drugs or alcohol
Other major factors can include negligence from the bus company such as with:
Improper vehicle maintenance
Mechanical failure
Forcing drivers to work long shifts, leading to fatigue
When dangerous road conditions are to blame for causing a bus accident, the local government may be able to be held liable for negligence in their road maintenance duties.
Bus Accident Claims
Those who contributed to causing the accident can be held responsible for their actions. Injured bus crash victims or their families may be entitled to recover compensation for damages caused by the accident such as lost income capacity, property damage, physical & emotional suffering, lost wages, medical treatment costs, loss of affection, and possibly punitive damages.
Since buses carry many passengers at a time, metro bus accidents can involve many different parties looking to file a claim against those responsible for causing the crash. An experienced personal injury lawyer can help you connect with other victims to start a class action suit if the circumstances are suitable for one.
Bus accident claims are often met with six or seven-figure settlements awarded to victims or their families for those who are wrongfully killed or injured in these types of accidents.
Common Injuries with Bus Accidents
Injuries sustained from bus accidents can be devastating for victims and their families. Many buses are traveling at high rates of speed and may not be equipped with seatbelts, leaving passengers with debilitating injuries or even death when a collision occurs.
Injuries from bus accidents can often include:
With each of these types of injuries, victims may be able to recover a significant amount in damages.
Steps to Take After Being in a Bus Accident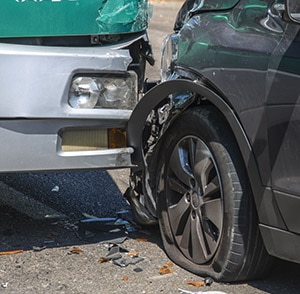 If you are unfortunate enough to find yourself involved in a bus crash, the first two things that you should do are call 911 and seek medical treatment. First responders will be able to give medical attention to those who need it and can help give an official account of the accident scene. As much as you are able to, it's also important to document the crash scene by taking pictures and getting the contact information of witnesses and other people involved in the accident.
Be sure to follow the recommendations given by the medical professionals in this situation as failing to do so can give an insurance company reason to deny your claim.
Before speaking to any insurance companies about the accident, it's a good idea to get in contact with a personal injury lawyer who has experience with these types of accidents.
Speak with an Experienced Bus Accident Attorney Today
A reputable personal injury lawyer can help you sort out which costs you may be entitled to recover and help you throughout the process of filing a claim. Hiring an accident lawyer can also make a huge impact on the size of the settlement.
The California personal injury attorneys of Heidari Law Group have dealt with many cases involving bus crashes. If you need the help of an experienced law firm, let us build the support for your accident claim. Give us a call at 1-833-225-5454 for a free consultation.