Seat Belt Injury Compensation Lawyers
Everyone knows that seat belts save lives, but what if a seat belt causes injuries? Do you still have legal rights then?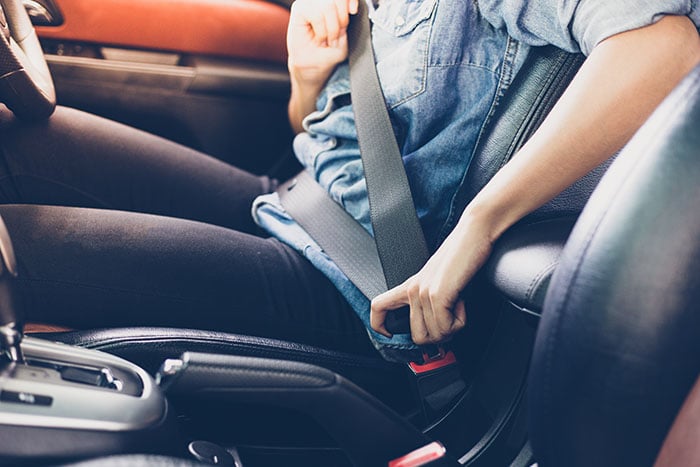 In a majority of states in the United States, including California and Nevada, it is illegal to not wear your seatbelt while driving. Wearing a seatbelt helps reduce and prevent serious injuries during a car accident, and additionally, can prevent a driver from being thrown out of the car during an accident. It is estimated that 80% of car accident fatalities could have been prevented if the drivers wore seat belts. Since their invention back in the 1800's, seatbelts have helped to bring about a 50% decrease in fatal injuries caused by car accidents. Several studies have shown that wearing a seatbelt decreases the risk of having fatalities from a car accident. Common injuries from not wearing a seatbelt include brain injuries, chest injuries, internal bleeding, and broken ribs. However, there are rare occurrences where drivers get injured because of wearing the seat belt.
Because the seatbelt holds back the driver very aggressively, this may lead to other severe injuries many would not think of. If you or a loved one has been injured from a seatbelt during a car accident, you may be able to recover compensation for the damages suffered. At Heidari Law Group, our team of experienced personal injury lawyers are ready to handle your case. Contact us today for a free case evaluation.
Seat Belt Injuries
The most common problems associated with seat belt injuries is that many drivers and passengers decline to go and seek medical attention since they have "worn their seatbelt."  But, there may be underlying cuts and bruises that could point to severe health issues down the road if not treated immediately. Many injuries do not become apparent until weeks or even months later. These injuries can range from being temporary, to causing permanent disfigurement.
Many seat belt studies refer to seat belt injuries as "the seat belt syndrome." Although very rare and significantly minimal when compared to non-seat belt accident injuries, seat belt injuries could still be very dangerous. There is a common and distinct pattern of injuries that arise from seat belt use. Seat belt injuries include, but are not limited to:
Skin abrasions: abrasions can be found around the stomach area. This is considered one of the most common seat belt injuries. Skin cuts and bruises should be looked at immediately as many medical workers state that 30% of the time it could be signs of an internal injury.
Head injuries: this is the second most common seat belt injuries
Brain injuries
shoulder injuries: because of the impact, the soft tissue in the shoulder bones could tear. This type of injury may need physical therapy sessions and the use of the shoulder may be temporarily limited.
Broken rib bones: many passengers may experience broken or fractured ribs because of the seat belt restraint. This needs immediate medical treatment to determine if there are further injuries caused to the lungs. Injuries to the lungs could result in future breathing problems. A minor rib injury includes bruising, which could be treated by icing it.
Spinal cord injuries: this is most common when the lap belt is fastened on really tight
Disfigurement
Stomach injuries: stomach injuries are very rare, however if the passenger experiences any type of abdominal pain, they should seek immediate medical care.
Seat Belt Injury Treatments
There are various types of treatments a seat belt injury may need. For example, when there are any spinal injuries, the hospital will admit them into the trauma center because of its immediate need for medical attention. Injuries to the ribs does not require the patient to be in the hospital, and outpatient medication and therapy could be permitted.
How Are Seat Belt Injuries Caused?
Seat belt injuries are ultimately caused when the belt restrains the passenger of a car. Because of this abrupt and aggressive restraint, there is a severe impact to the stomach, chest, back or neck area.
Visit our accidents page for more information about the different injuries sustained during various types of accidents.
How To Prevent Seat Belt Car Injuries
There are several steps one can take to prevent any severe injuries caused by seat belts during a car accident. These may include:
Before purchasing a new car, you should check to see if the seat belts fit. If not, many car dealers and manufacturers offer seat belt adjusters and extenders that could tighten or loosen the seat belt to better fit you.
If your car does not contain a seat belt, contact the vehicle manufacturer to see if there could be any seat belt installed. This is usually the case for older vintage cars who have lap belts.
If you are pregnant, you should wear a seatbelt, however the seatbelt is advised to not be placed on top of your belly. The seat belt should also be worn away from the neck. Many doctors advise that the seat belt should be across the hips and at the pelvic bone. Pregnant women should also avoid their bellies from touching the steering wheel.
In some cars, adjusting your seat could also adjust the seat belt fastener
According to the United States Department of Transportation, the correct way to wear a seatbelt is: "The shoulder belt away from your neck (but not off your shoulder) and across your chest (between your breasts), making sure to remove any slack from your seat belt with the lap belt secured below your belly so that it fits snugly across your hips and pelvic bone."
How Much Are Seat Belt Injury Lawsuits?
Seat belt injury lawsuit values depend on the type of injury. For example, minor seat belt injuries such as small temporary abrasions could have the value of a couple thousand. A couple thousand should be enough to cover medical expenses to treat these temporary minimal injuries. But, if there are more severe injuries such as rib fractures, settlement amounts could range around $60,000 to $100,000 in Los Angeles. These numbers are subject to increasing or decreasing depending on the injuries sustained. To better understand your injuries and determine value, contact our experienced car accident seat belt injury attorneys.
The Heidari Law Group can help you recover damages as a result of your injuries. With offices in Fresno, California, Sacramento, California, Los Angeles, California, Irvine, California, San Jose, California, and Las Vegas, Nevada, the Heidari Law Group has qualified car accident lawyers who are experts in navigating fault in accidents where the right of way may be tricky or seem ambiguous.
If you have been injured in a car accident from seat belt injuries, you're entitled to just compensation, and an experienced auto accident attorney can help you get the representation you need. As soon as the facts have been established by a trustworthy police officer, you need to call a reliable Los Angeles personal injury attorney to determine the next legal steps.
***Disclaimer: This page is created by Heidari Law Group for educational purposes. This article provides a general understanding of the law. It does not provide specific advice. By using this site and reading through this page, there is no attorney-client relationship created between you and any member of Heidari Law. Further, due to the constant change of the law, some parts of the information above may no longer be good law.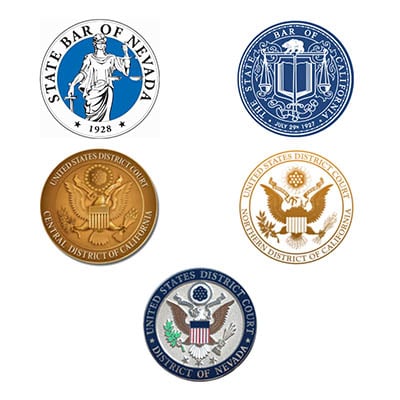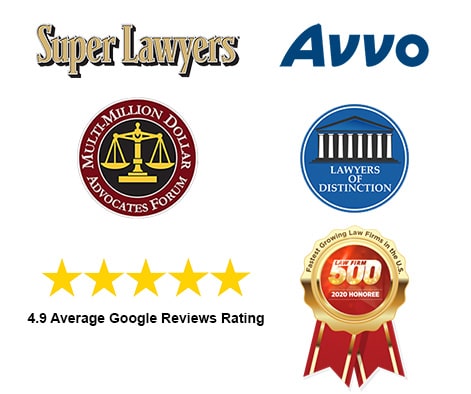 I was injured in a car accident last year in March. The lawyer made sure that I went to all of my chiropractor sessions and that I get the medical attention needed. I also got MRI's as needed and also got back injections as needed. He was very persistent on contacting me, even when I wasn't reachable, and making sure that I got treated right and paid a good amount at the end. He is a very respectful person and great lawyer. I do recommend him and his entire friendly staff.