Property Damage Lawyer
Contact our California and Nevada property damage lawyers today for a free no risk consultation. Our property damage insurance attorneys will work to make sure that you get maximum compensation for your injuries.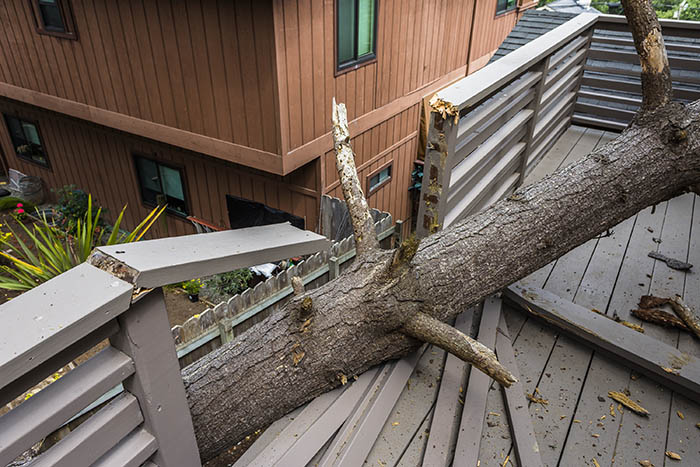 Our California property damage insurance attorneys have decades of experience representing clients who have suffered property damage as a result of another party's negligence. Property damage can include a variety of different types of damages including damage to someone's car, damage to someone's house, etc.
Our top-rated property attorneys are available 24/7 for a free no risk consultation. During this initial consultation, we will review the merits of your property damage claim, determine the at fault parties, and determine what type of compensation you could receive for your injuries. Each type of property damage claim is different, and so we give our individualized attention to each client to better suit their needs.
What is Property Damage?
 Property damage is different from personal injury. Property damage refers to injuries suffered by the individual's personal estate rather than any bodily injury. Examples of property damage claims include replacement value for the item and / or replacement costs.
Examples Of Property Damage Lawsuits
Property damage lawsuits can occur in a variety of ways. No two property damage lawsuits are the same. Examples of property damages include:
Denied insurance claims
Delayed insurance payments for property damage
Threats by the insurance company to cancel your insurance coverage
Undervaluing the claim by the insurance company
Misrepresentations about policy coverage
Delaying investigations into the property damage claim
Property damage caused by a negligent third party
What Type of Property Damage Does my Insurance Policy Cover?
Water damage
Smoke damage
Wind damage
Burglary
Vandalism
Trees falling on top of houses
Earthquakes
What is Insurance Bad Faith?
Insurance companies must act in good faith when handling claims by their customers. This means that all insurance companies could be held liable if they engage in any type of misrepresentation or bad faith delays. For example, if an insurance company underpays a claim, they may be held liable under an insurance bad faith legal claim. This means that the plaintiff will have to prove that the insurance company acted with malicious behavior, meaning that they deliberately chose to engage in bad faith behavior.
Should I Speak to an Insurance Adjuster for my Property Damage Claim?
As soon as you have suffered any type of property damage, contact our California property damage attorneys immediately. It is very important to note that the insurance company, along with the insurance adjuster are not on your side. They will try to downplay your insurance policy as much as possible to avoid paying your claims. Our attorneys are on your side and work with your interest in mind to make sure that you get maximum compensation for your injuries.
How Much do Our Property Damage Attorneys Cost?
Our California property insurance attorneys work on a contingency fee basis. The contingency fee agreement means that you do not have to pay a single dollar until we win a settlement or judgment in your favor.  We understand that it could be very difficult to suffer property damages, this may leave a client in a state of financial hardship. Our contingency fee agreements allow us to pursue your claims for you and take on the risks of litigating your property damage insurance claims.
California Wildfire Attorneys
Wildfires are very common in the state of California, especially with the high heat waves and dry land. If you have suffered property damage as a result of a California wildfire, contact our California wildfire attorneys for a consultation. Our attorneys will work to make sure that you get compensation for all your losses covered under your homeowner's insurance policy. Oftentimes, California insurance companies will try to delay and avoid paying any homeowners claims. Our California wildfire attorneys will negotiate and communicate with your insurance company to make sure you get the compensation you deserve for your wildfire claim.
If you have lost a loved one in a wildfire in California, family members also have a claim for wrongful death. Wrongful death is a legal claim asserted by the decedent's family members for a variety of different types of compensation including funeral and burial expenses, loss of future income, loss of consortium, loss of companionship, loss of household services, etc. Contact our wrongful-death attorneys today.
Who Can Be Held Liable in a Property Damage Lawsuit?
There are a variety of different parties that could be held liable for your property damage lawsuit. That is why it is very important to seek legal help immediately to determine who the liable parties are for your property damage claim. Examples of liable parties include:
Insurance companies: insurance companies are oftentimes the most common defendants in property damage lawsuits. Insurance companies will always try to downplay the amount of money that you deserve, looking for various excuses such as misrepresentations in the policy coverage.
Third parties: if your property was damaged as a result of the negligence of a third party, such as a neighbor, you may be able to hold the third-party liable under a negligence legal claim in court. Negligence requires that the plaintiff prove the third-party had a duty to the homeowner, the third-party breach that duty to the homeowner, and as a result the homeowner suffered property damage.
Product manufacturers: product manufacturers could be held liable under a products liability claim for any defective products that they create and put into the market. If you have suffered property damage as a result of a defective product, you may be able to get compensation for your injuries.
What Type of Damage Could I Receive for my Property Damage Claim in California?
There are a variety of available damages you could receive for your property damage claim. This includes:
Economic damages: economic damages refer to the damages that are easily calculated and are out-of-pocket losses that the plaintiff has suffered. Examples of economic damages include loss of income, medical bills, and hospital stays.
Non-economic damages: these refer to the types of damages that are not easily calculated, and include emotional trauma such as emotional distress, and pain and suffering.
Punitive damages: this is rarely awarded in California and Nevada. Punitive damages are meant to punish the defendant for causing the property damage.
Why Hire Our Property Damage Attorneys?
There are a variety of ways our property damage attorneys could help you with your property damage claim.
Our top-rated attorneys have decades of experience going through property insurance claims. We understand the different legal hurdles we must have to jump through in order to make sure you get compensation for your specialized property damage.
Our litigation attorneys are not afraid of going to trial if we do not end up settling with the insurance company.
Our attorneys provide individualized attention, and are on your side every step of the way to make sure that you are informed about the legal process involved with your case.
Our attorneys will investigate and look into your property damage claim to determine the amount of compensation you deserve, along with all of the at fault parties.
Our top-rated attorneys have a history of excellence with record winning verdicts and settlements.
Contact Our Property Damage Attorneys Today
 Our attorneys are here to help. Contact our well trained and qualified property damage attorneys today for a free, no-risk consultation. It is important that you act fast since there is a statute of limitations on time limit is prescribed for property damage claims.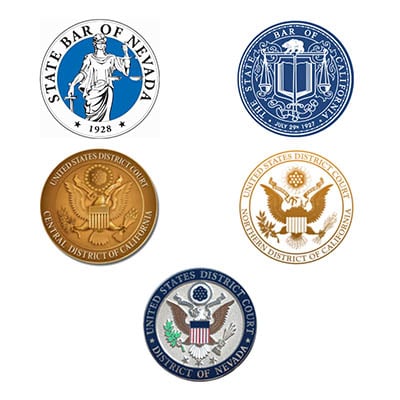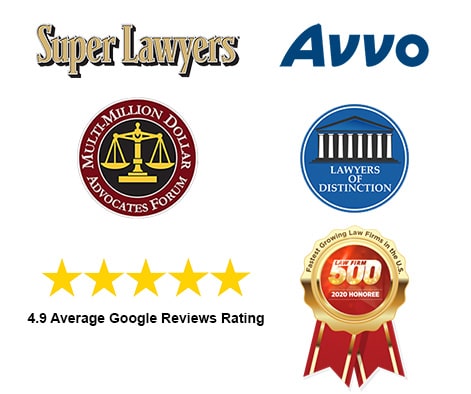 ,
I was injured in a car accident last year in March. The lawyer made sure that I went to all of my chiropractor sessions and that I get the medical attention needed. I also got MRI's as needed and also got back injections as needed. He was very persistent on contacting me, even when I wasn't reachable, and making sure that I got treated right and paid a good amount at the end. He is a very respectful person and great lawyer. I do recommend him and his entire friendly staff.