Nerve Damage Attorney
Thousands of Americans are left with permanent nerve damage from injuries every year. An experienced nerve damage attorney may be able to help you get the compensation you deserve.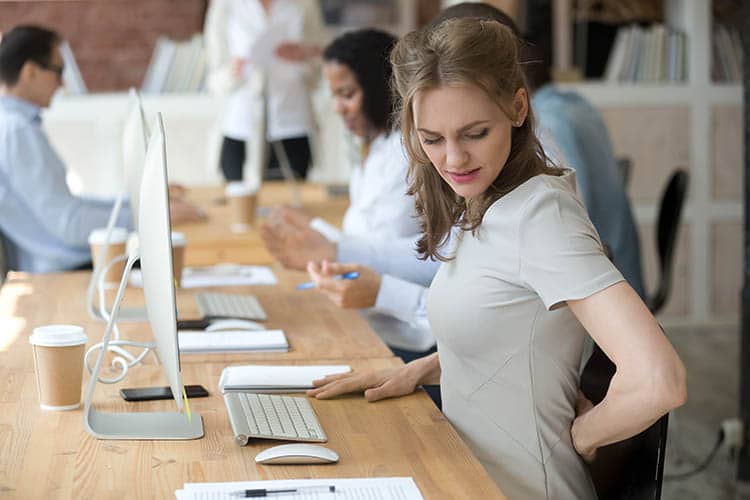 Nerve damage can occur in unlikely areas of the body, and the recovery process can be long and daunting. You may also amass high medical bills during recovery.
However, a nerve damage attorney can help you get justice. Justice could mean coverage of your medical expenses, including any lost wages. You may also receive additional money for pain and suffering.
Nerve damage can come in many forms: neck pain, headaches, numbness, tingling, among other complications. This article will show if you have nerve damage and when you should contact a nerve damage lawyer. Let's explore.
Accidents that Cause Nerve Damage
Accidents can come in many forms, such as car accidents or workplace accidents. You may also have a case if you suffered nerve damage on a person's private property.
A person's blatant disregard of your safety makes them liable for your injuries.
Consider the types of nerve damage you may suffer:
Whiplash: Car accidents may cause whiplash, which is the sudden movement of the head that injures your neck and head. The jerking motion can strain the nerves of your head and neck, causing long-term pain.
Cuts: Deep lacerations can slice your nerves and cause damage. You may encounter this scenario during an auto accident or a workplace accident.
Blunt Trauma: A sudden impact can place excessive pressure on the nerves. This form of trauma can also occur during car accidents or workplace disasters.
Surgical Accidents: A surgical error can happen between a patient and doctor where nerves are permanently damaged.
Overall, whiplash is the most common injury that impacts the nerves. Moreover, whiplash is a common occurrence after a car accident. You may contend with whiplash in a head-on collision that forces your head back and forth.
Nerve Damage Symptoms
The symptoms of nerve damage can occur anywhere in the body: head, neck, leg, or arm. Regardless of the incident, nerve injuries can occur in several areas of the body. Take note of the following types of nerve damage:
Spinal Nerve Damage
Nerve trauma within the spinal area causes numbness primarily around the neck and back. However, numbness can happen in other parts of the body. For instance, the pain may take the form of a sharp pain running down your leg or arm.
Note: Spinal damage can cause radiculopathy, which is a condition of compressed nerves. The compressed nerves can cause a host of symptoms, such as tingling, numbness, or pain. You may deal with this pain in the lower back or the neck.
Moreover, nerve pain can travel to uninjured parts of the body. For instance, a radiculopathy injury in the lower back may cause hip complications. You may also suffer discomfort in unlikely areas, such as the bladder.
Those same lower back injuries may also cause sexual problems (i.e. erectile dysfunction). Overall, lower back injuries can cause foot issues (i.e. numbness, pain, or tingling). Also, you may have mobility issues.
On the other hand, upper back spinal cases normally cause severe headaches and neck aches.
Arm Nerve Damage
You'll encounter the same numbness anywhere in the arm area. You may also feel the numbness in the hands or your fingers. Weakness is another cause for concern, especially in the wrist area.
You may have a problem conducting simple tasks, such as picking up an object. The weakness may get worse as you use the hand. You may also notice diminished grip strength.
Leg Nerve Damage
Numbness will be experienced in one or both legs from your toes to your hip. It is possible that you may feel numbness in your ankles, feet, and toes with some possible tingling. It may be difficult to walk or balance due to the weakness of your legs or lack of feeling.
Some of the simple tasks of standing up, sitting down, and walking may be difficult or impossible to do in your current situation post-accident. The weakness in your legs can get worse without talking with your doctor and receiving physical therapy to possibly gain your balance and strength back.
Other Types of Nerve Damage
There are other types of damage that can be done to the nerves from an accident that may include:
Loss of feeling, tingling, numbness (Hands & Feet)
Losing the ability to move
Losing bladder control & bowel control
Unable to have any feeling at all
Balancing and walking is very difficult
Senses are altered
Reflex problems & spasms
Breathing is difficult
Pain in the back
General paralysis
If you are experiencing any one of these symptoms from an accident, you should go to the hospital immediately. After your visit to the hospital, you should consult with your attorney about any possible nerve damage that may have occurred from the accident.
What Should I Do If I Suffered a Nerve Injury?
Go See a Medical Professional: The best way to document a nerve injury is through a doctor. A doctor can diagnose nerve cases and provide written documentation. A medical professional can also make a direct correlation between your injuries and the accident.
Keep a Record of Medical Bills: Retaining a copy of medical invoices will bolster your case. You can receive an appropriate judgment or settlement based on your medical bills.
Record Income Losses: Document the time lost as a result of the injury. If you cannot work, for example, make a note of any lost wages or income from the injuries. You may receive wage compensation.
Speak to a Nerve Injury Lawyer: This is a key step, as a nerve injury attorney can determine if you have a case. Moreover, it's important to seek the assistance of a lawyer who has experience in nerve damage cases. More importantly, you should only talk to your attorney or your insurance carrier and not the at-fault party.
How Do I Know If I Have a Case?
Regardless of a situation, all individuals must abide by the duty to care mandates. A duty to care means a person must care for the safety of others.
For example, a driver who fails to observe the traffic laws and causes an accident is liable. A violation of a duty to care amounts to negligence.
From there, you must prove that a person's negligence led to your nerve complications. That's why it's imperative to have an attorney by your side. Legal counsel can help you link the negligence of others to your plight.
The Importance of a Nerve Damage Attorney
A nerve damage attorney should be honest about your chances of winning a case. Moreover, they must have the necessary legal experience to fight your case effectively.
You may also have to wrangle with insurance companies, in which case an attorney can negotiate on your behalf. More importantly, legal counsel will deal with courtroom battles and insurance negotiations while you focus on recovery.
Heidari Law Group personal injury attorneys will listen to your concerns and help you get the compensation you deserve. Contact us today to get a free consultation and sound guidance regarding your situation.