Work Related Injury Lawyer
Have you been injured while at work? Call our top-rated California work injury attorneys today to schedule a free consultation.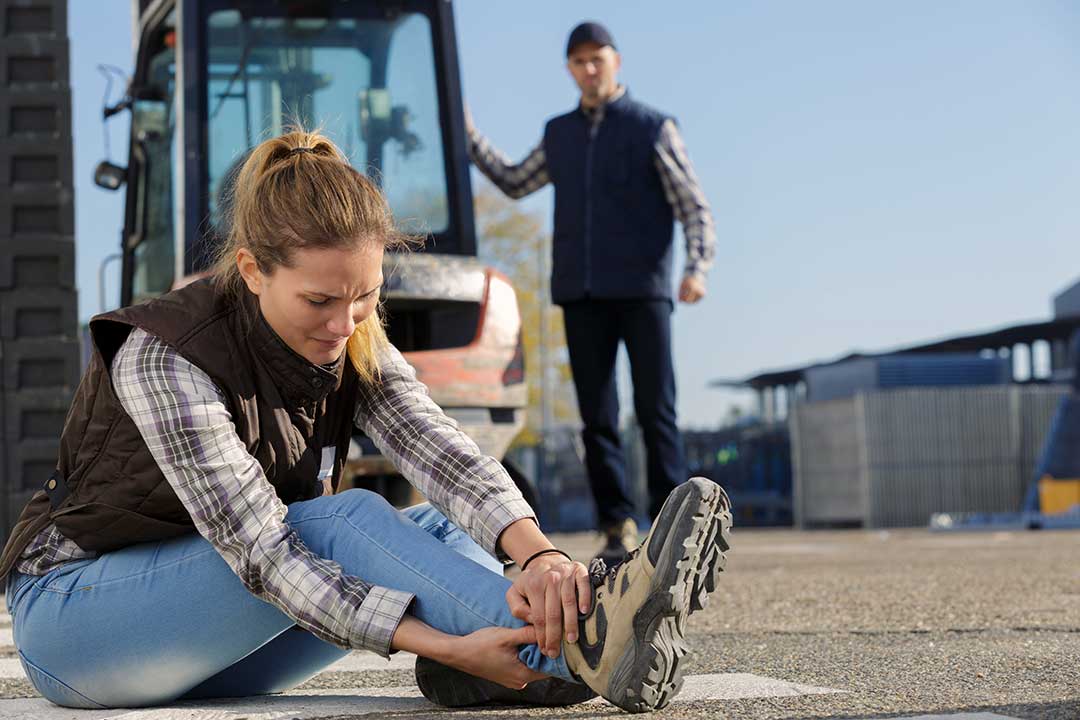 Work Related Injury Attorney
According to the United States Bureau of Labor Statistics, there are about a half a million people who get injured on the job each year. This could be very devastating for employees, since then they have to take off work to heal from their injuries. You may be asking several questions, such as: How will I be able to seek compensation for my medical bills? Will I be able to return back to work after an injury? Would I be able to get compensation for lost wages?
There are several thoughts that could be running through your mind if you were ever injured at work. In California, employees are provided several different rights if they have ever been injured on the job. California has some of the most employee friendly laws compared to any other state in the United States. Almost always employees will be able to receive compensation for their medical bills and for their lost wages if they have ever been injured on the job. To determine the circumstances of your specific work-related injury claim, contact our workplace injury attorneys today to schedule a free no-risk consultation. During this consultation, we will make sure that we have all of the facts necessary to take the next steps with your claim. We work hard to make sure that our clients get the justice and compensation they deserve.
When should I file my workplace injury claim?
If you are filing for workers compensation claims, then you must report your injury within 30 days to your employer. If you are filing a civil lawsuit against your employer or another third-party, then you have 2 years from the date of the workplace accident to file your claim. In order to determine what route you must take, contact us today.
Do I have to return back to work after I have suffered a workplace injury?
Under California law, your employer cannot force you to return back to work. Returning back to work is entirely up to the employer's perspective. However, your doctor will most likely issue a right to return to work document. When this document is issued, it formally recognizes that the employee is in adequate health to return back to work. You can then choose to return back to work or work for another employer. Your  original employer cannot deny you returning back to work after your injury.
Why should I hire a work injury attorney?
After suffering an injury at work, there are several steps that you must meet. For example, if you are filing a workers compensation claim, you only have the right to visit medical providers approved by your employer. If you don't do so, you may have to pay out-of-pocket for your own expenses. There are several rules and regulations involved with filing a workers compensation claim, that is why it is very important to consult with an attorney before starting the process.
If your accident has several different claims, it is important that you get a hold of an attorney. For example, you may be able to file a lawsuit against a third party, while also filing workers compensation benefits against your employer.
Your attorney will be able to recover the maximum compensation you deserve. Usually, employees who do not have adequate legal representation do not recover the compensation they deserve. Our attorneys will take a look at the circumstance, and also be able to calculate future damages you will need as well.
How To File A Workers Compensation Claim In California
If you have been injured at work, there are specific steps you must take in order to file a workers compensation claim.
It is important to contact your employer within 30 days of the accident. Your employer will then have to file an accident report, this then starts the workers compensation process. After alerting your employer about the accident you have suffered at work, contact our workers compensation attorneys to see the next steps you should take. It is very important that you get a hold of an experienced attorney as soon as possible after the accident. Other parties may try to approach you and offer low settlement amounts. You should get the legal assistance you deserve. We fight aggressively for our clients' rights.
Do I have rights after a workplace injury accident?
If you are an employee in California, and you have been injured in a workplace accident, you have the right to collect workers compensation benefits and Social Security Disability benefits. It is important to note that these types of benefits do not care who was liable for the accident.  If your employer is disputing your claim and withholding your Social Security benefits or workers compensation benefits because you were at fault for your accident, contact our attorneys today to see how you can recover compensation.
Can I sue my employer for my workplace injury?
If you are seeking workers compensation benefits, you most likely will not be able to file a lawsuit against your employer. However, this is not always the case. We understand that each workplace injury circumstance is different. For example, if you returned back to work after a workplace injury, and your employer refused to hire you and bring you onto the team, you may be able to hold your employer liable for workplace discrimination or workplace retaliatory tactics.
Can I sue another party other than my employer for my workplace injury?
You can file a lawsuit against other third parties if they're liable for your workplace injury. For example, if you were injured on the job from a machine that was negligently repaired by a third party, you will be able to hold that third party responsible. This is most commonly seen with elevator and escalator accidents.
Another instance where you could hold another party liable is under products liability claims. If you were injured on the job due to a product defect, you will be able to hold the product manufacturer and the product retailer liable for any injuries you have suffered.
How much does a work-related injury attorney cost?
Workers' compensation cases in California are limited to attorney's fees and are at a maximum of 15%. This means that attorneys will only be able to recover up to 15% of whatever they recover for you for your workers compensation claims.
Our attorneys also work on a contingency fee basis, which means that if you have experienced any type of personal injury, our top-rated accident attorneys will not collect any money from you upfront unless we get compensation for your favor. This means that unless we get a settlement or judgment in your favor, you do not owe our attorneys anything.
Unfortunately, accidents are bound to happen, when they do, you want to make sure that you are available with an attorney by your side. Our attorneys are available 24/7 to answer any questions or concerns you may have regarding your claim. We have been representing victims who have been injured at work for decades, and have recovered hundreds of millions of dollars for our clients. We have several different offices located in a city near you. Call us today.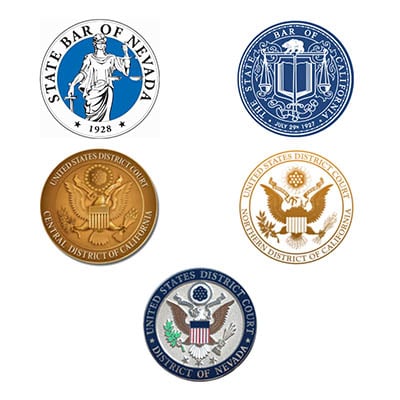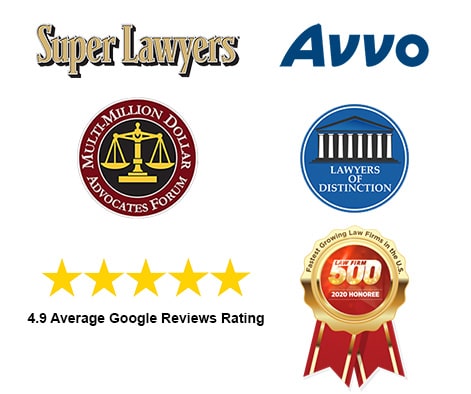 I had the pleasure of having Dr. Sam Heidari and his law firm helping me with my personal injury case. Dr. Heidari is very knowledgable and detail oriented with great communication skills toward his clients...I had complete trust my case would have the best result with Dr Heidari being my lawyer and it sure did. Thank you so much Heidari law group for all your hard work.