California Uber and Lyft Negligence Lawyer
If you have been injured in a ridesharing accident, we can help.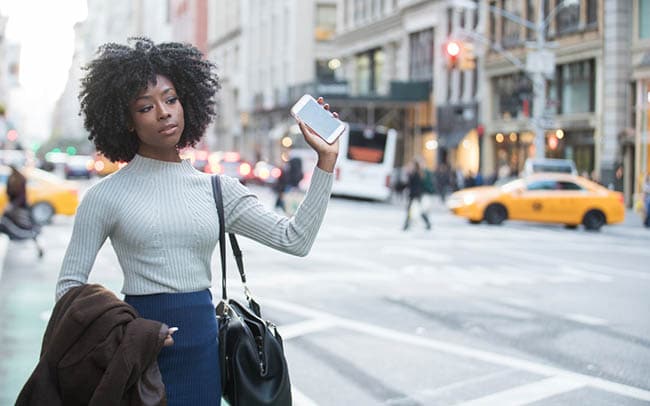 California Ride Share Negligence Attorney
Ride share services such as Uber and Lyft are becoming more popular every year, but what happens when one of these vehicles is involved in an accident? Although proving fault in a ridesharing vehicle accident can be difficult, there are a number of ways the driver can be at fault for negligence.
Driver negligence can include types of negligence such as:
Distracted driving

– Using a phone, fiddling with the radio or GPS system, eating, drinking, or talking to other people in the vehicle counts as distracted driving.

Failure to properly maintain vehicle

– Any vehicle used for ridesharing must be regularly maintained. A vehicle used to transport others must have their fluids, tires, and general conditions checked regularly. Any problems that arise must be fixed.

Reckless driving

– The riders that can be picked up in a session, the more the ride-sharing driver makes. This can incentivize dangerous driving that may cause an accident through negligence.

Fatigued driving

–

Driving tired is similar to driving drunk in many ways. If driver fatigue was the cause of your rideshare accident, we may be able to build a case for negligence.

Failure to adhere to traffic laws

– Any driver that ignores the laws of the road is putting others at risk, whether this causes an accident or not. If someone is injured as a result of ignoring traffic laws, then the driver can be liable for their negligent actions.
If you've suffered injuries in an accident where a rideshare driver was at fault, it's important to contact a lawyer immediately as you may have case for negligence. The experienced team of attorneys at Heidari Law Group can help prove that the driver's negligent actions caused your injuries.