Aviation Accident Attorneys
Our experienced aviation accident attorneys are here to help you get maximum compensation for your injuries. We are available 24/7, and offer a free no risk consultation.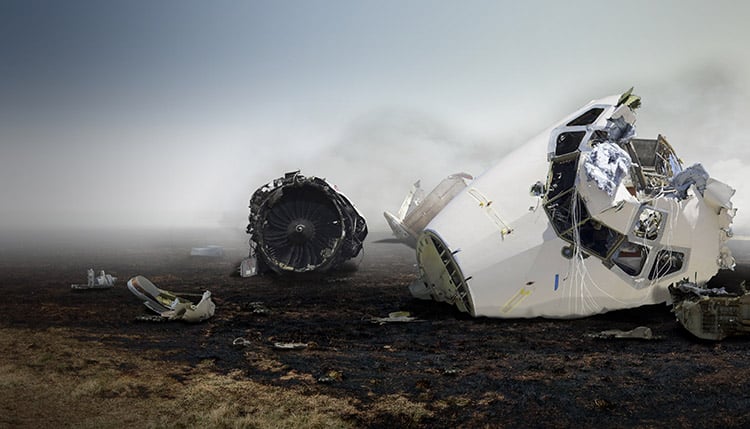 Aviation accidents are one of the top types of accidents that lead to catastrophic injuries and traumatic injuries. Our top-rated aviation accident attorneys are available 24/7 for a free consultation to determine whether you have a valid claim for your injuries. We understand how difficult it could be to go through such a traumatic experience. For example, a victim of an aviation accident could suffer physically, emotionally, and financially.
Our experienced litigation attorneys are available to take on your claims, and hold the negligent party responsible. We understand that aviation accidents could be very complex, and so it is very important to hire an experienced attorney that will gather as much evidence as possible in your favor. Our aviation attorneys have decades of experience representing victims and recovering the maximum compensation they deserve.
What are aviation accidents?
Aviation accidents are collisions that involve private jets, commercial airplanes, helicopters, charter airplanes, and military airplanes. Not only do aviation accidents include collisions, but it also includes injuries that the victim has suffered while on a flight from one destination to another. For example, an airline could be held liable for negligence as a result of improperly tied luggage or defective food served on the plane.
Each aviation accident case is very different from another. Las Vegas Airport experiences thousands of flights and tourists trying to come in and out of the city. With that comes several accidents that could potentially occur. It is very important that you have an experienced airline accident attorney on your side and readily available to take on your claim. Aviation accident claims could be very complex, especially if there are multiple parties involved.
Aviation Accident Statistics
According to the Las Vegas International Airport:
In March 2021, around 1.3 million passengers were on a flight that connected them to the Las Vegas Airport. This is in comparison to April 2020, when there were 179,000 passengers.
Southwest Airlines and Allegiant Air operate the most planes in the Las Vegas International Airport.
The most common destinations to and from Las Vegas Airport are Los Angeles, California and Phoenix, Arizona.
In December 2021, there were 28,125 flights out of Las Vegas International Airport
United States and Canada make up the majority of flights to and from Las Vegas Airport
Examples Of Aviation Accidents In Las Vegas Include:
Poor maintenance
Violations of federal aviation rules
Airplane defective design
Unfavorable weather
Mechanical failure
Defects in the airport
defective airplane part
Pilot negligence
flight attendant negligence
Airline management negligence
Any of these above types of accidents could lead to hundreds, even thousands of people suffering injuries. If you have experienced any of the above-mentioned accidents, contact our Las Vegas Aviation attorneys today.
What type of damages could I receive in my aviation accident case?
Medical expenses
Hospital stay
Physical rehab
Lost past wages
Lost future income
Property damage
Emotional distress
Who could be held liable for an aviation accident?
There are various different parties that could be held liable in an aviation accident due to their negligence. Examples include:
Airlines companies
Airline employees
The owner of the aircraft
The company responsible for aircraft maintenance
The airplane manufacturing company
The manufacturing company that provided the airplane parts
The pilot
How much do our Aviation Accident Attorneys cost?
Our Las Vegas aviation attorneys cost $0 up front. We will not collect a single dollar from our clients unless we win a settlement or judgment in their favor. We offer a contingency fee agreement, which means that we will only take a percentage of the compensation we win in your favor. This percentage is discussed prior to taking you on as a client, and we make sure that there are no hidden fees and our clients are constantly informed regarding the updates of their case.
Why hire our aviation attorneys?
 Our reputable Las Vegas attorneys have decades of experience handling complex aviation accident cases. We have handled all types of aviation cases, and have worked with several different types of investigators, including federal and state Nevada investigators.
 Our attorneys will constantly keep you informed regarding the updates of your claim. Usually, because aviation accident claims could be complex, it may take a year or two until a settlement or a judgment is reached.
Our attorneys will gather and review all available evidence. Important evidence that  our experienced aviation attorneys need including maintenance records, airline manuals, airline employee manual, flight records, and air traffic control records. We want to make sure that we look at all the different possible pieces of evidence to ensure you get the maximum compensation available for your injuries.
We negotiate with the at fault party to reach a settlement negotiation.
 If there is no settlement after negotiations, our litigation attorneys are not afraid of taking the at fault party to trial.
Helicopter Accident Attorneys
The different types of helicopter operators that serve Las Vegas include:
Maverick helicopter
Grand Canyon discount flight
Grand Canyon helicopter tours
Grand Canyon tours in line Las Vegas Grand Canyon Tours
Sundance helicopters
Ultimate Grand Canyon helicopter tour
Paradise found Tours
Adventure Photo Tours
Papillon Grand Canyon helicopters
Helicopter touring is very popular in the city of Las Vegas. There are constant helicopter flights to and from Vegas, and include sightseeing in the Grand Canyon and at the Colorado River. However, unfortunately several of these helicopter operators may oftentimes run their operation negligently. This may result in fatal crashes during the sightseeing tour. One of the most common reasons why helicopter crashes occur in the state of Nevada is because many helicopter pilots fly at a lower altitude in order to make sure that the tourists see all the sights.
Private Plane Crash Lawsuits
Private plane crashes are more common than commercial crashes in the United States. Usually, many travelers like the flexibility and affordability for traveling on private planes. If you or a loved one have been injured or passed away in a private plane crash, you could be able to obtain compensation from the private party who is responsible for the private plane. Private plane crashes are filed under the federal tort claims act. To determine if the plane that you were injured on is a private plane or a commercial plane, contact our accident attorneys today.
Contact Our Experienced Las Vegas Aviation Attorneys Today
Contact our experienced and top-rated attorneys to date to schedule a free consultation if you or someone you love has been injured or passed away in an aviation accident in Nevada or California. Our attorneys are available 24/7 for a free no risk consultation.
We understand the trauma and difficulties victims of airline accidents could experience. That is why we are available to answer any questions that you may have regarding your aviation accident claim. Contact us today to discuss the legal options you have.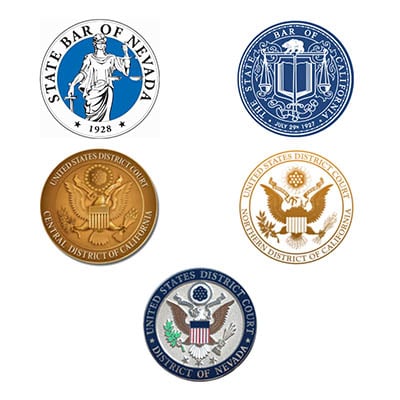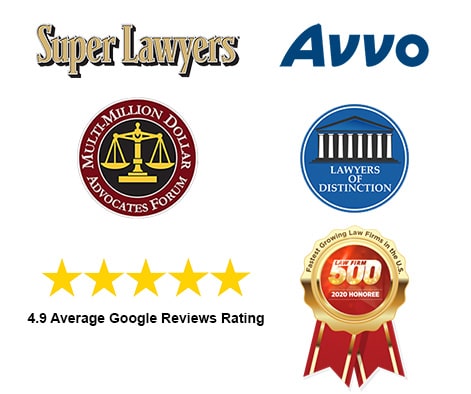 He is one of the most professional lawyers that I have ever seen. He is smart, detail orientated and fast action and these three qualifications that separate him in the market. He gave me a fair deal, and I am pleased to work with this law firm. My case took place in a very time full manner. His law firm has enough human resources to handle cases as soon as possible.