Workplace Retaliation Lawyer
Have you or a loved one faced unjust retaliation from an employer? Contact a workplace retaliation expert at Heidari Law Group today for a free case evaluation.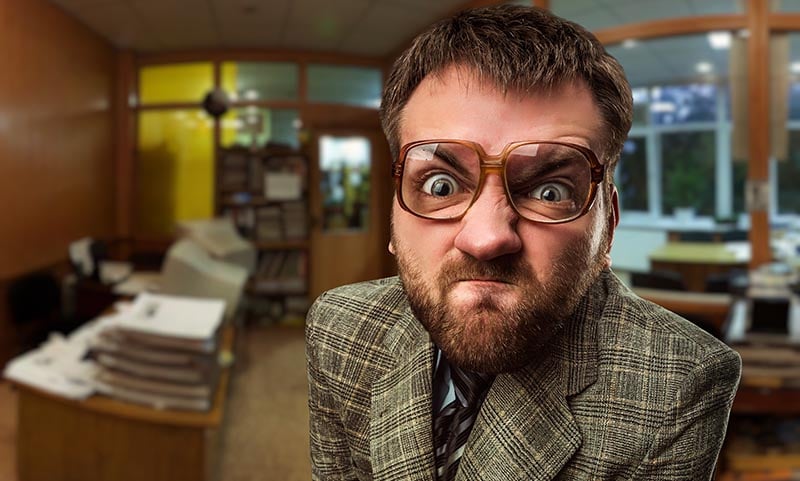 What is Retaliation in the Workplace?
Retaliation is when an employer takes disciplinary actions on or creates a situation for an employee due to their partaking in an activity protected by rights granted from the Equal Employment Opportunity Commission (EEOC). In some cases, retaliation can occur before an employee has even taken part in a protected activity such as when a company policy or practice is in itself unlawful or discourage employees from exercising their EEOC-given rights.
According to the EEOC, nearly half of the complaints filed in 2017 included a retaliation charge. This accounted for more than any other type of complaint by far, showing that retaliation is not uncommon among American companies.
Workplace retaliation can include any adverse action taken on an employee for engaging in a protected activity. This can include actions such as:
Demotion
Firing
Reduction in pay
Disciplinary action
Job or role reassignment to a less favorable position
Shift reassignment to a less favorable time
Verbal or physical abuse
Threatening or making reports to immigration authorities about the employee's citizenship status
Spreading false rumors about the employee
Treating the employee's family members negatively
Any other actions taken to deter a reasonable employee from filing a complaint
Most of these types of employer actions are clearly negative, but some forms of retaliation can be much more subtle. This can include situations where an employer gives an employee a much harsher employee performance evaluation, increases their scrutiny on the employee, or makes the employee's work more difficult in response to the employee's participation in EEOC protected activities.
Employee Activities Protected from Retaliation
Under the protection rights granted by the EEOC, it's unlawful for an employer to retaliate for activities such as:
Expressing concern over employment discrimination to a manager or supervisor.
Providing answers to investigators during an employer investigation looking into alleged harassment.
Intervening to protect others from unwanted sexual advances or resisting them.
Bringing EEOC-related compensation disparities to the management's attention.
Requesting different accommodations due to religious belief or disability.
Advising another employee about EEOC laws or compliance.
Providing information to the employer during an internal investigation regarding an EEOC-related issue.
Discussing the gathering of evidence for a potential EEOC complaint with other co-workers.
Taking any part in an EEOC investigation, complaint, lawsuit, or charge as a complainant or witness.
Refusing to follow directions that would lead to discrimination.
Asking supervisors or co-workers about their salaries to discover potentially discriminatory wage practices.
Under all circumstances, participation in any complaint process is fully protected against retaliation by the law. Employees are protected from making many other actions in the workplace to oppose potential discrimination as long as they were acting under reasonable suspicion that practices in the workplace could be violating EEOC laws.
Even if disciplinary action was enforced on an employee after they filed a complaint with an EEOC, it's not necessarily always considered to be retaliation. For example, if Jim was fired just after he filed a complaint with the EEOC, but the employer let Jim go because of his consistently poor performance and has the documentation to back that claim up, then this would not be considered an act that was made in retaliation to Jim's filing of the complaint.
Steps to Take If You Suspect Retaliation
Regardless of whether you plan to act on your suspicions or not, the most important part of building a workplace retaliation case is gathering evidence. Without a sufficient level of documentation showing the employer's alleged retaliatory behavior, it will be nearly impossible to prove that an employer's actions were taken in retaliation and not for some other, possibly-valid reason. Keep records of emails, job performance evaluations, or other documents that may be helpful in showing a change in employer's action due to retaliation.
The first step in acting against workplace retaliation is to bring your concerns to the attention of a supervisor or human resources officer and ask for an explanation of why the potentially retaliatory actions have taken or are taking place. The employer will have to provide a reason for why actions have occurred, and if they cannot provide a legitimate explanation of why they did it, then it would be appropriate for you to voice suspicion that the actions have occurred in retaliation. Despite whether or not the employer denies that the actions were taken in retaliation, you should communicate to them that the actions only started occurring after a complaint was made and that the actions need to stop immediately.
If an employer is unwilling to stop or change their retaliatory behavior, then it may be time to contact an employment lawyer to get legal advice on what your options may be for getting compensation.
Elements Involved in a Retaliation Case
In trying to prove workplace retaliation in a court of law, the evidence must prove that the employee actually partook in a protected activity, that the employer did take disciplinary action on the employee after, and that the actions taken by the employer were in direct retaliation to the employee's participation in the protected activity. The more evidence the employee has to support their argument for each of these elements, the better chance they have at winning the retaliation case.
If an employer is sued for retaliation and wins the case based on the evidence, they can still lose the case based on reported retaliation if the complainant can show a history of the employer's bad conduct. If the complainant's legal team can show a trend of bad conduct from the employer, it may bring the ethics of their character into question & open the door for speculation around the possibility that they may have retaliated even if they did not.
Workplace Retaliation Statute of Limitations
In California, the statute of limitations on filing a claim for retaliatory workplace actions is 2 years, but this window is different for many states across the country. In Pennsylvania, for example, employees have only 180 days to file a claim for workplace discrimination such as retaliation under state employment laws.
As soon as the claim has been filed within the timeframe, an investigation is opened into whether or not the claim can be resolved without going to court. If it is determined by the EEOC, state, or federal investigator that the claim cannot be resolved, then an official letter entailing the employee's right to sue is sent. After this, the employee can file a complaint in either state or federal court to attempt to receive compensation for the retaliation they have faced. If the claim is made at the federal level rather than at the state level, then an employee typically has 90 days to file suit after they have received confirmation from the EEOC of their right to sue.
Find Experienced Legal Help at Heidari Law Group
If you're looking for help with a potential workplace retaliation case, you shouldn't have to settle for anyone who doesn't have a significant level of experience in the subject matter.
At Heidari Law Group, our team of employment lawyers has years of experience building successful arguments in cases of workplace discrimination, workplace harassment, wrongful termination, and wage & hour disputes. We understand the difficulties that employees are going through when facing retaliation from their employer and can help you build a strong legal argument based that's based on the facts.
Get in touch with an expert in employment law today at 1-833-225-5454 or fill out our contact form for a free case evaluation today.