Employment Discrimination Lawyer
Our experienced employment discrimination lawyers represent employees who have been discriminated against unlawfully from work. Contact us today for a free consultation.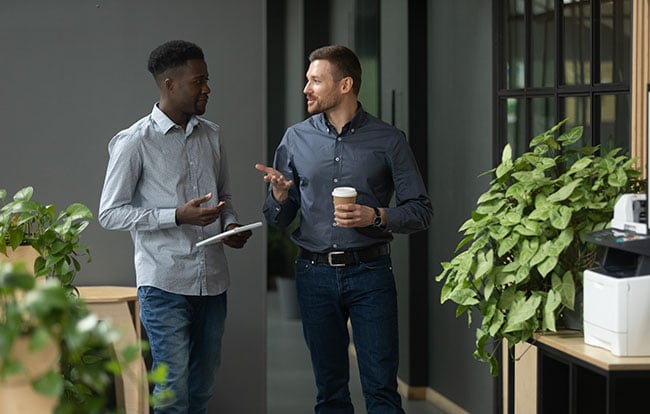 There are state, federal, and local city laws that address workplace discrimination. Despite all these different laws and statutes in place, many employers still choose not to follow these rules and discriminate against their employees. Discrimination makes all employees feel uncomfortable, and this should not be tolerated.
Our California and Nevada employment lawyers work to make sure that no one's rights are being taken away or discriminated against. We understand how difficult it can be financially and emotionally to go through workplace discrimination. If you or a loved one feel as though you have been discriminated against at work, contact our attorneys immediately for free case consultation. During this consultation, we will review your workplace discrimination claim, and see if it qualifies for compensation.
Examples of Workplace Discrimination
Workplace discrimination can present itself in many ways. Below is a list of examples that could constitute a claim for workplace discrimination:
Being demoted, having pay reduced, or job benefits lessened
Being assigned to an unfavorable job assignment
Being denied a promotion, career advancement, or pay increase
Not being hired
Being terminated or forced to quit
Other discriminatory decisions that affect an employee's conditions of employment
Workplace Discrimination Laws in California
California has been very liberal in granting rights to employees. For example, there are several different statutes that protect employees from being discriminated against. For example, under the California Fair Employment and Housing Act, several traits are protected including age, color, ancestry, disability, gender, religion, marital status, military status, sex, sexual orientation, nationality, and genetics. Under California's Fair Employment and Housing Act, employers are prohibited from discriminating against any employees who fit under a protected class.
Workplace Discrimination Laws in Nevada
Nevada Fair Employment Practices Act prohibits discrimination at the workplace based on race, religion, color, sex, sexual orientation, gender identity, age, national origin, disability, and the right to refuse to permit a service animal. This act has also been amended to extend protections to those who were pregnant, or have given birth.
Federal Workplace Discrimination Laws
There are also several federal workplace statutes in place that protect employees from getting discriminated against at the workplace. Title VII of the Civil Rights Act of 1964 prohibits discrimination based on color, age, religion, sex, disability, national origin, and race. The federal Age Discrimination in Employment Act protects those from being discriminated against based on their age. The Americans with Disabilities Act as amended protects those employees from being discriminated against based on their disability.
What is Considered Discrimination?
It is important to note that an employee's discrimination rights are attached as soon as the employee is hired. The common misconception is that workplace discrimination occurs once the employee is on the job and hired. But workplace discrimination could occur even during the interview process prior to accepting the employee. For example, an employer cannot offer a job to someone based on their specific characteristics. Further, an employer cannot retaliate against an employee who files a discrimination or a harassment claim against them.
What are the differences between discrimination and harassment?
Workplace harassment and discrimination are similar in many ways, but the key difference is that discrimination is targeted at someone who is a member of a protected class whereas harassment can happen to any employee regardless of membership in a protected class.
Types of Workplace Discrimination
 There are many different types of characteristics that are protected under the state, federal, and local laws. One of the most common types of workplace discrimination our attorneys have handled include, but are not limited to:
Disability Discrimination: it is illegal to discriminate against a worker because of their disability, this includes both mental and physical disabilities. This is one of the most common types of discrimination at the workplace. When an employer treats a disabled employee worse or unfairly compared to non-disabled employees, this is a strong sign that workplace discrimination may be occurring and it would be a good idea to seek legal counsel on the matter.
Age Discrimination:  it is illegal to discriminate against the worker based on their age. Under the Age Discrimination in Employment Act (ADEA), all employees over the age of 40 are offered this type of protection.
Gender or Sexual Orientation Discrimination: an employer is prohibited from discriminating against an employee because of their gender.
Pregnancy Discrimination: an employer cannot discriminate against an employee was pregnant, has given birth, or is going on medical leave. This is also outlined under the Pregnancy Discrimination Act.
Religion Discrimination: an employer is prohibited from discriminating against those who hold religious beliefs that may be different from others, or do not hold any religious beliefs at all.
Marital Status Discrimination: An employer cannot treat an employee unfairly simply because they are or are not married.
Race and National Origin Discrimination: It's unlawful for an employer to treat an employee unfairly because of their perceived skin color, ancestry, or race.
 There are several other types of personal characteristics that are protected under federal and state laws. If you have suffered discrimination of any one of the categories above, contact our attorneys immediately to discuss your claims. If you have suffered another type of discrimination, reach out to us to determine what type of discrimination you may have suffered.
How Do Our Attorneys Prove Workplace Discrimination?
There are certain elements that must be met in order to prove workplace discrimination. Employers will most likely fail to admit that there was any discriminatory motive in their actions. There are two different types of evidence we use to prove workplace discrimination. This includes:
Indirect evidence: this type of evidence is used to show that the employer's reason for treating the employee negatively is not true. For example, if the employee claims that they do not discriminate against the employee based on age, but there's evidence that all the other employees working in the company are young and under the age of 35, you may have a claim for workplace age discrimination. Our experienced workplace discrimination attorneys work to show that there has been a pattern of discrimination with the employer.
Direct evidence: this type of evidence are words or statements that have specifically come from the employer's mouth. For example, this includes discriminatory emails that have been sent specifically to the employee or other employees.
Contact our Workplace Discrimination Attorney Today
Contact our California and Nevada discrimination lawyers today to discuss what you may be entitled to as a compensation for the discrimination suffered at the workplace. During your no risk consultation, we will discuss what type of compensation you are entitled to and what type of discrimination you have faced. Our skilled attorneys have experience representing employees who have suffered unlawful discrimination on the job for decades. Different types of damages we can assert include lost wages, pain and suffering, and other damages depending on your claim.
If you think you've faced discrimination at your job, then give us a call at 1-833-225-5454 for a free case evaluation from a reputable attorney. Contact us at Heidari Law Group today to schedule a consultation or get more information.