California Personal Injury Lawyer
Call 1-833-225-5454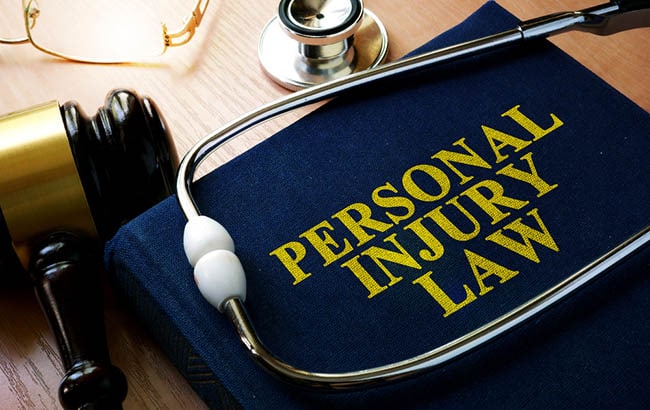 Personal Injury Law
Personal injury law was established to help those who were psychologically or physically harmed by the negligent actions of another party obtain reimbursement for their losses. Compensation for damages in a personal injury lawsuit can be extensive & can include: medical expenses, physical damages, emotional damages, loss of affection, lost income or work opportunities, and possible punitive damages.
Whether you were involved in a car accident, motorcycle accident or even an accident with Uber or Lyft, Heidari Law Group goes above and beyond in ensuring all clients receive the very best experience from beginning to end. Common California personal injury cases that we handle:
Key Factors in Personal Injury Cases
The biggest determining factors in how much compensation can be recovered are how the accident occurred and the severity of the injury.
Circumstances of the accident – To be a viable personal injury case, it must be able to be proved that the accident or event that caused the injury was done in negligence or in a wrong way. Just because someone fell in a store and broke their arm does not mean the store is liable for the injury simply because it occurred on their premises, but the store had to have committed some wrongdoing or acted in a negligent way that caused the injury for there to be a foundation for a personal injury lawsuit.
Severity of injuries resulting from the accident – This is often the most important factor in determining how much can be recovered for a personal injury case, but there does need to be actual financial damage or an injury that occurred, a case cannot be built around potential damage that could have happened at the hands of another's negligence. For example, there may be huge potholes in a road that could cause serious injury if someone were to drive over them at speed, but if no one experiences a crash or is injured because of the potholes, there is no damages that a personal injury lawyer can go after compensation for.
Why You Should Hire a Personal Injury Attorney
Hiring an attorney to help you with a personal injury case has a few distinct advantages.
Larger average settlements. When a plaintiff represents themselves in a personal injury case, many studies have shown that they are only able to collect about 1/3 compared to what they could have been able to recover with an experienced personal injury attorney building their case.
Secondary investigation. Personal injury law firms often have a dedicated team of investigators that they can rely on to help reconstruct an accident & determine who is at fault when the cause is disputed. We've seen this tactic be extremely useful in for disputed personal injury cases that our team has handled over the years.
Multiple parties are involved. If you have to deal with fighting multiple insurance companies in your case, a lawyer can help you build a strong argument supported by evidence that can give you a better chance of winning the case in the end.
Insurance companies are acting in bad faith. Bad faith insurance cases are quite common as many insurers may believe that they can strong arm their policyholders and that the insured does not know how to respond to recover the funds they are entitled to. An experienced California personal injury attorney can help you secure a fair settlement from the insurance company.
Get in Touch with a Personal Injury Lawyer Today
If you are ever in need of a well-established team that focuses on personal injury, than Heidari Law Group is the right firm for you. Don't wait until it's too late to get the proper compensation. Call Heidari Law Group today at 1-833-CALL-HLG (1-833-​225-5454) or send us an email at [email protected] to get started.