Personal Injury Lawyers
Contact our personal injury attorneys today for a free consultation.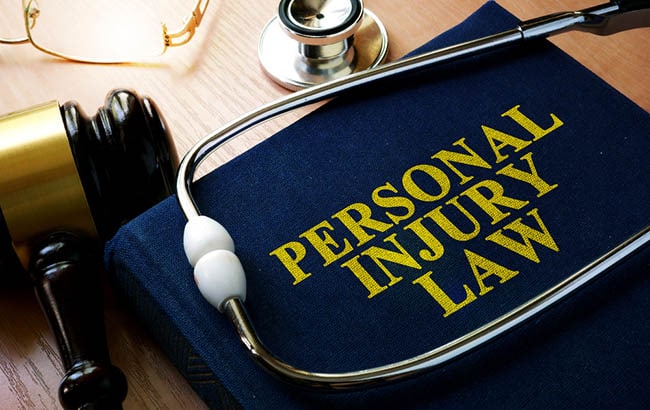 If you or a loved one has been injured from an accident, contact our California and Nevada personal injury attorneys today for a free consultation. During this consultation, we will decide the merits of your personal injury claim and determine how to assert your rights as a victim against the at fault party. Our California attorneys are available 24/7 via phone, email, or in person with offices located in every major city in California and Nevada.
It is important that after an accident you seek the advice of an experienced personal injury attorney. A personal injury attorney will be able to represent your rights and fight aggressively to prevent you from settling for any less with insurance companies on your own. Our attorneys understand how difficult it is to be going through an accident.  While you focus on healing, our knowledgeable personal injury attorneys work to fight for your rights.  Our aggressive personal injury attorneys negotiate with insurance companies that try to downplay their liability as much as possible.
We have been helping personal injury victims get the help they deserve for decades. We specialize in a variety of complex personal injury claims.
What is a Personal Injury Attorney?
A personal injury attorney is an attorney that helps victims that have been injured in an accident. An experienced personal injury attorney will assist you with every step of your case and file a claim against the at-fault party and should also be well-versed with the laws in your state.
What Types of Damages Could I Recover in a California Personal Injury Claim?
Your experienced California personal injury lawyer could collect damages for your personal injury claim. These include, but are not limited to:
Medical bills
Lost income
Loss of Consortium
Lost wages
How Can Our Personal Injury Attorneys Help You?
After getting involved in an accident, you may want to get reimbursement for the monetary costs you have incurred for your hospital bills, damage to your car, etc. Our personal injury attorneys are here to help you with every step of the way and will advise you of your legal rights. We will help you understand what you should and should not say when dealing with the at-fault party and their insurance company.
California Statute of Limitations for Personal Injury
In California, the statute of limitations for personal injury cases are 2 years from the date of injury to go to court and file a lawsuit.
Nevada Statute of Limitations for Personal Injury
In Nevada, the statute of limitations for personal injury cases are two years from the date of the injury to go to court and file a lawsuit.
Common Situations Where Personal Injury Law Can Apply
We have decades of experience representing personal injury claims, the most common we have seen include:
Accidents – If someone acted in a negligent manner that leads to an accident that caused harm to another, the individual who is at fault may be the subject of a personal injury lawsuit. Common accidents can include car accidents, medical malpractice, and slip and fall accidents.
Product Defects. When a product defect causes injury to those who use it, the designer, manufacturer, or distributor may be held liable for their part in causing the injury.
A personal injury lawsuit can be suitable when untrue statements cause damage to one's reputation.
Intentional Injury. In cases such as assault, battery or sexual assault where an injury is intentional, a personal injury lawsuit can help victims recover compensation for the injustices they've suffered.
Common Injuries in a Personal Injury Claim
Whether you were involved in a car accident, motorcycle accident, or even an accident in an Uber or Lyft,  our  skilled California personal injury attorneys go above and beyond in ensuring all clients receive the very best experience from beginning to end. Common injuries we have represented in personal injury claims include:
Key Factors in Personal Injury Cases
The biggest determining factors in how much compensation can be recovered are how the accident occurred and the severity of the injury.
Circumstances of the accident – To be a viable personal injury case, your personal injury attorney must prove that the accident or event that caused the injury was done negligently or intentionally.
The severity of injuries resulting from the accident – This is often the most important factor in determining how much can be recovered for a personal injury case, but there does need to be actual financial damage or an injury that occurred, a case cannot be built around potential damage that could have happened at the hands of another's negligence. For example, there may be huge potholes in a road that could cause serious injury if someone were to drive over them at speed, but if no one experiences a crash or is injured because of the potholes, there are no damages that a personal injury lawyer can go after compensation for.
Why You Should Hire Our Personal Injury Attorney
Hiring an attorney to help you with a personal injury case has a few distinct advantages.
Larger average settlements. When a plaintiff represents themselves in a personal injury case, many studies have shown that they are only able to collect about 1/3 compared to what they could have been able to recover with an experienced personal injury attorney building their case.
Secondary investigation. Our personal injury law firm has a dedicated team of investigators that they can rely on to help reconstruct an accident and determine who is at fault when the cause is disputed. We've seen this tactic be extremely useful in disputed personal injury cases that our team has handled over the years.
Multiple parties are involved. If you have to deal with fighting multiple insurance companies in your case, our lawyers can help you build a strong argument supported by evidence that can give you a better chance of winning the case in the end.
Insurance companies are acting in bad faith. Bad faith insurance cases are quite common as many insurers may believe that they can strong-arm their policyholders and that the insured does not know how to respond to recover the funds they are entitled to. Our experienced California and Nevada personal injury attorney can help you secure a fair settlement from the insurance company.
Get in Touch with a Personal Injury Lawyer Today
Contact our attorneys for a free consultation today. During this consultation, we will discuss the different options you could take. Our attorneys will take a look at your claim and discuss a game plan for the potential lawsuit.  It is important that you hire an experienced attorney immediately to start filing the lawsuit against the other at-fault party.
Don't wait until it's too late and the statute of limitations has passed. Call Heidari Law Group today at 1-833-CALL-HLG (1-833-225-5454) or send us an email at info@heidarilawgroup.com to get started.