Trucking Accident Lawyer
Our truck accident attorneys have experience handling big rig accidents.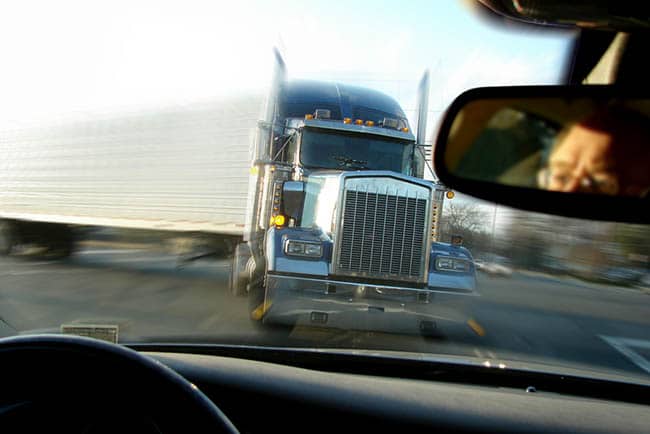 Trucking Accident Attorneys
Commercial trucking vehicles are a critical transportation factor in many of America's industries, but they can be hazardous on the road. Close to 5,000 Americans perish in trucking accidents each year. Commercial trucks were involved in nearly 10% of all annual accident fatalities in the United States, and most of the fatalities were drivers or passengers of the other vehicles involved. Tens of thousands more are injured in trucking accidents across the country each year, especially on the roads in Los Angeles.
If you or a loved one have been injured in a vehicle accident involving a commercial truck, then you need an experienced team of trucking accident lawyers to help you recover the most compensation for your suffering.
It is important to hire an experienced attorney, facing the insurance companies alone should be intimidating, and insurance companies would try to downplay the damages as much as possible. Your experienced attorney will help you navigate through the legal process, and fight for your rights. As a result, insurance companies could possibly offer more than they would if you faced them alone.
Our qualified truck accident attorneys will help you get the compensation you deserve. Going through an accident is not easy, especially if it is a large big rig accident. A truck company will try to downplay their liability as much as possible to avoid having to pay anything. Trucking companies have liability insurance, and an experienced truck accident attorney will not settle for a lesser amount for you. Our attorneys will fight for maximum compensation for you, regardless of its an individual trucker or a trucking company.
Who Can Be Held Liable in a Trucking Accident?
In many cases, the trucking companies are held liable for negligence in a trucking accident. The trucking firm who hired the driver can be held liable for negligent hiring, failing to inspect driving logs, failing to train their drivers, etc. This is established by asserting a negligence claim against the trucking company.
The trucking company may be able to be held liable through something called vicarious liability. Vicarious liability holds the employer liable for actions of their employees, but the truck drivers themselves could also be held liable for failing to prevent the accident.
What Causes Trucking Accidents?
Close to 25% of accidents involving a commercial truck are caused by driver error and roughly 5% are caused by mechanical failures. Most truck drivers around the country work excessively long shifts which puts themselves and other drivers at increased risk of being part of an accident. Because of the excessive weight that commercial transportation trucks may carry, truck accidents caused by negligence can result in catastrophic and severe injuries. These are the most common factors that contribute to trucking accidents:
Driver inexperience with commercial trucks
Speeding or careless driving
Truck driver fatigue
Poor vehicle maintenance
Mechanical failure
Distracted or inattentive driving
Inadequate training on how to drive & handle commercial trucks
Operating a commercial truck under the influence of alcohol or drugs
Failure to spot a vehicle in the blind spot
Having too much or an imbalanced trailer load
Fatigue & Distracted Driving Can Play a Huge Role in Truck Accidents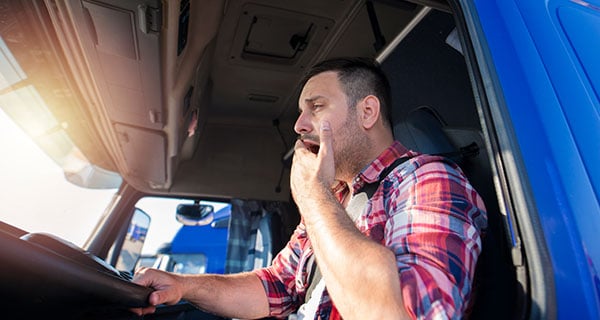 Driver fatigue is a huge issue in the trucking industry and for drivers on the road as a whole. According to a national study conducted in the United States, many truck drivers across the country average less than 5 hours of sleep a day. This puts them at risk for feeling drowsy at the wheel, increasing the likelihood of causing an accident. Another study comparing over 100,000 truck accidents concluded that over 10% of the truck drivers involved in the accidents were fatigued.
To combat this issue, the government has implemented a number of laws to limit the hours which truck drivers can drive. These regulations require commercial truck drivers to:
Take a 30-minute break after driving for eight hours straight;
Only drive 11 hours of any 14-hour period and take 10 hours to break after 11 hours on the road has been reached;
Operate a commercial truck no more than 60 hours in a 7-day period;
And drive no more than 70 hours in an 8-day period and take a 34-hour break before starting their next work week after hitting that limit.
Despite the various regulations that have come into play to prevent fatigued truck drivers from heading back out onto the road, many truck drivers take the incentives which are offered to them for delivering their cargo more quickly, putting them and other drivers of the road at elevated risk for the sake of profit.
Distracted driving is another major factor that may play a role in up to 70% of all commercial trucking accidents. Common distractions for truck drivers include: using the radio communication device, using a cell phone, eating, writing or reading, sightseeing, and looking at maps while driving.
Texting alone can make a driver over 20x more likely to be involved in some type of accident according to a study from the Federal Motor Carrier Safety Administration.
How Do Truck Accidents Differ from Car Crashes?
With larger average loads and longer operation hours, commercial trucking vehicles can create accidents that create more property damage, cost more in medical bills, and have higher chances of death for those involved when compared to a typical car accident.
Worse Property Damage in Truck Accidents – Since commercial loads can sometimes range up to 100,000 pounds in weight, these vehicles can slam into other objects with tons of force behind them. 18-wheelers are also less agile in slowing down and turning when compared to normal cars, so commercial truck collisions often involve large amounts of momentous force with little warning beforehand. With millions at stake in a typical truck accident, the insurance policies for commercial truck drivers tend to be much higher in premium and payout amounts. Compared to standard vehicle insurance plans, truck coverage policies can be over 40x larger to cover the risks.
Severity of Injuries in Trucking Accidents – Commercial trucking vehicles are much larger & heavier than average cars are. This difference can create disastrous crashes for other vehicles that are lower to the ground, leaving them crushed or mangled and occupants severely injured or dead. Death, paralysis, and serious injuries of the spine & brain are the most common injuries suffered from trucking accidents.
Cost of Medical Bills – With injuries in these types of accidents being more severe on average, the cost of medical care for survivors also tends to be higher than with normal vehicle accidents. Drivers of other vehicles involved in trucking accidents often suffer crippling injuries that require care for the rest of their life, costing thousands or even millions in care in the long run.
What Should I Do If I've Been Involved in a Truck Crash?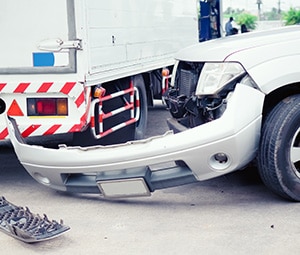 The first things to do after being involved in a vehicle accident are contacting the police and getting a medical examination. The police report helps reconstruct how the accident occurred and can be a pivotal piece of evidence in a trucking accident claim. Getting immediate medical treatment is important for creating a record for the injuries that were sustained as a result of the accident as well.
It is also critical that you wait to speak to the insurance companies until after you've consulted an attorney about the situation. The insurance companies may seem like they're trying to help, but their goal is to pay out as little as possible, so it is pertinent to avoid giving them information that they can use against your insurance claim.
Finding proper legal representation for your claim can be the most important element determining how much you can recover. An experienced personal injury lawyer can help you interview witnesses & medical staff, analyze evidence such as police reports & medical records, consult investigation experts to help reconstruct how the accident occurred, obtain important information about the truck driver's drug/alcohol test results, and keep you in contact with the involved parties.
An attorney can help you navigate the complicated situation and can increase the amount you can recover by up to 5x as much as you would representing yourself.
Contact a Trucking Accident Attorney with Years of Experience
If a truck driver is found at fault for an accident that causes injury, the injured victim or their family may be able to recover funds for everything from medical bills to loss of wages. While you focus on healing from your injuries, we will take the necessary steps to pursue maximum compensation for you and your family. How much a trucking accident victim can recover is based mostly on economic and non-economic damages such as:
Impairment of Earning Capacity
Property Damage
Emotional and Physical Pain & suffering
Loss of Wages
Healthcare & Medical Costs
Punitive Damages
An experienced accident attorney can help you build a winning case to get the compensation you & your family deserve. Contact us today at (213) 884-4881 or info@heidarilawgroup.com to get the representation you need today.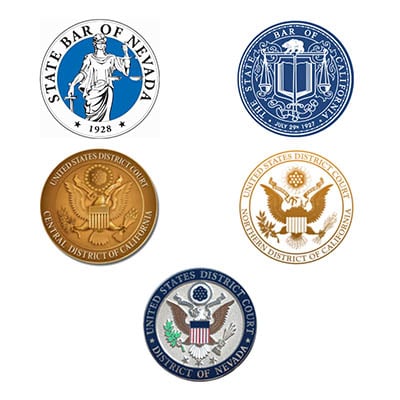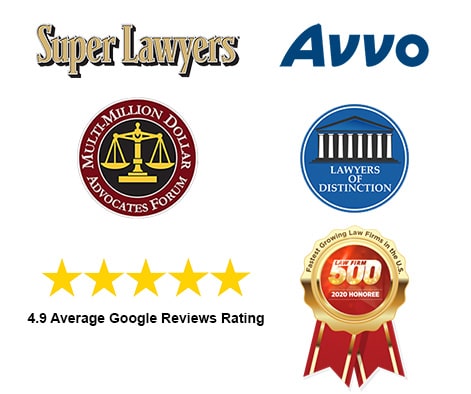 Would definitely recommend to everyone. Super professional and knowledgeable staff, immediately got to work finding me the proper medical care I deserved and rental car. All my needs and concerns were timely addressed and handled. The whole experience with Sam and his staff was great from communication to final result and settlement. Thank You!!