California Car Accident Lawyer
Have you or a loved one been seriously injured in a car accident? You don't have to face the insurance companies alone. Our car accident attorneys can help you get the representation that you deserve.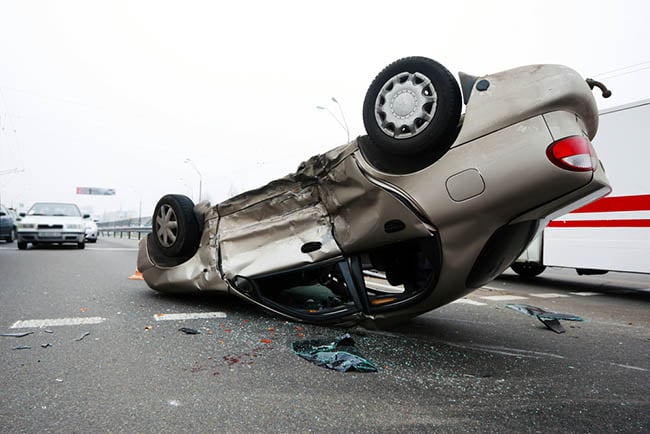 California Car Accident Attorney
It's estimated that auto accidents claim a life every 12-15 minutes, but when the crash is the result of another driver's negligence or careless actions, those injured in the accident have the right to hold the responsible individual(s) to their actions.
A car accident lawsuit may not be able to right the tragedy, but it may be able to at least help those who were negatively affected get compensation for things such as:
Medical bills & Healthcare Costs

Punitive Damages

Damage of Property

Wages lost & Impairment of Earning Capacity

Physical and Emotional Suffering & Pain
California Car Accident Claims
A successful personal injury claim involves piecing together the circumstances which caused the accident and showing how the other party's actions directly contributed to its occurrence. For fender benders and rear-end collisions this can be a straightforward process, but for t-bone collisions, head-on accidents and mechanical deficiencies, determining fault can be more complicated.
Fault Laws
California is considered a fault state which means that another driver has to be found responsible for causing the accident for you to be able to seek damages with an insurance claim. According to California's comparative negligence law, each driver can be responsible for a percentage of the fault. So if you're 10% at fault for an accident that caused you to suffer $100,000 in damages, the amount you can be rewarded for damages is decreased to $90,000. This can have a significant impact on the compensation received from your claim.
To prove that negligence occurred, it must be shown beyond a reasonable doubt that:
The at-fault driver had a duty to operate their vehicle in an unharmful way.

The at-fault driver infringed upon that duty.

The at-fault driver took actions that caused directly or indirectly caused the accident.

The accident resulted in injuries & monetary losses of other parties involved.
When an accident occurs because of a lack of proper maintenance of the road, it may be possible to file a case against the department, city, or state responsible for the negligence of the road conditions.
What to Do After Being Involved in a Car Accident in Los Angeles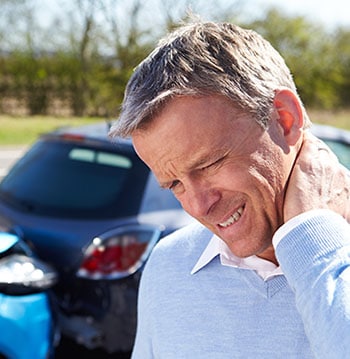 If you've been injured in a car accident, the first two things you should do are call the police and get medical treatment. These are critical pieces of evidence in most car accident cases in California and can help support your claim. The police report will help to reconstruct the conditions of the accident while the medical tests & procedures can validate and record the severity of the injuries received as a result of the accident. Ideally, you would also want to take pictures of the accident and collect the other driver's insurance information as soon as possible after the crash occurs.
It is essential to follow all recommendations made by your doctor during the recovery process whether its regarded to medication, treatment, or therapy instructions. Failure to do so can leave you liable for a larger portion of the negative outcome(s) of the accident, which will also reduce the amount you are able to be rewarded in a settlement.
The most important thing to do after being involved in an accident is not giving information to the insurance companies until you've spoken to a lawyer. It is important to avoid telling the insurance adjusters anything that they can use to deny your claim.
Get Help with Your Car Accident Claim in California
Negotiating a settlement with car insurance companies takes a lot of work, and it may not be something you're interested in doing after you've been involved in a car accident. A California car accident lawyer can help you maneuver the intricacies of a an accident claim and get you the best possible results for your case. An attorney can help you: receive suitable medical treatment, collect evidence for your case, determine damages sustained as a result of the accident, and help you recover the most compensation.
Contact an experienced car accident lawyer at Heidari Law Group to get compensation for the injustice you've suffered.