Bad Faith Insurance Attorney
Contact us today to schedule your free no obligation consultation with our experienced bad faith insurance lawyers.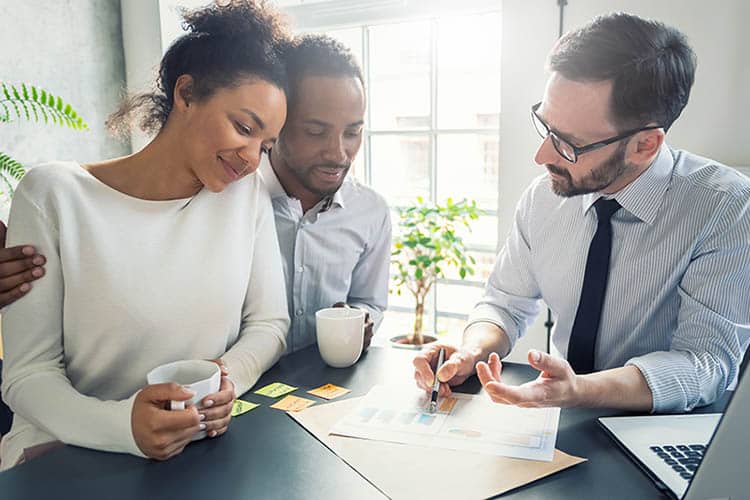 Almost all of us purchase insurance with the hope of safety in the case of an unexpected circumstance. Whether it is car Insurance, homeowners' insurance, fire insurance, insurance companies are meant to reimburse you and compensate you in the event that you have experienced an unfortunate event. For example, if you were involved in a car accident, and the other party was not insured, you may be able to file a claim and seek compensation from your uninsured policy under your car insurance coverage.
Being involved in an accident can be very stressful, it could be even more stressful when your insurance company declines to pay your claim. Insurance companies in the United States have a duty to act with good faith and fair dealing. This means that insurance companies must constantly make sure that they treat their insurers with the utmost respect and acknowledge their insurer's rights. This means that they cannot engage in any fraudulent or bad faith practices. When an insurance company denies your claim without a valid reason, you may be able to hold the insurance company responsible under a civil lawsuit called bad faith. Bad faith allows you to seek compensation for the money you were originally owed under your insurance claim that you filed.
Find the Bad Faith Insurance case types:
Contact our bad faith attorneys today to see how we can help you seek compensation for your injuries. We have offices located in California and Nevada, and always strive to make sure that our clients get the assistance and justice they deserve. No insurance company should have the right to take advantage of you. Not every attorney knows how to file a bad faith claim. This is a very specific type of law that should only be tried by experienced professionals. Our experienced attorneys have been litigating bad faith cases for decades and we understand the different methods and steps we must take to make sure that the policyholders are well-represented.
What are examples of bad faith?
Delayed investigation: an insurance company has a duty to investigate the claim, and to determine how the accident occurred as soon as the claim is filed. This means that the insurance company must act within a reasonable time frame. Taking several years to investigate could count as bad faith behavior.
No investigation: all insurance companies must hold some type of investigation into the claim. When they do not, and they deny the claim, they could be held liable for bad faith.
Denying the claim without an answer: you have a right as an insurance policyholder to be given a reasonable answer if your claim was ever denied.
Misrepresentation: This is usually seen towards the beginning of the insurance policy inception, when the policyholder signs the documents in order to begin their insurance coverage. For example, the insurance company may misrepresent to you that something is covered when it actually isn't.
Failure to settle: an insurance company has a duty to settle and negotiate in good faith with the other party. If the insurance company fails to communicate to the other party, they have probably engaged in bad faith practices.
Underpaying your claim: your claim policy is specified under the contract. This means that if the insurance company pays significantly less what they were supposed to be paid, you may be able to hold them liable for bad faith practices.
Delay in responses: usually, when there's a claim filed with the insurance company, there may be talks between the policyholder and the insurance company adjuster. If any employee from the insurance company delays responding back to you, you may be able to hold them responsible.
If you know that your insurance company is not acting the way they should, but does not fit in any of the above categories, contact our bad faith California attorneys today to see how you could still recover compensation under a bad faith claim. The instances above are just a certain number of instances, there are several other examples other than the ones stated.
Do I have the right to appeal a denied claim?
If your insurance company has initially denied your claim, you have the right to appeal it. But, we advise that before appealing the claim you seek the advice from an experienced bad faith attorney. The appeals process may just be another way of wasting your time, only for the insurance company to deny your claim again.
What are my rights as an insurance policyholder?
The Evidence of Coverage is a contract that is given to you when signing to start receiving insurance. Oftentimes, the Evidence of Coverage could be very convoluted and contain words and phrases that do not seem straightforward. If you have any questions regarding your evidence of coverage prior to getting insurance, contact our insurance attorneys today to determine what the contract states and what rights it provides you.
What are the different types of insurance policy claims?
Disability insurance: this includes long-term and short-term disability
Homeowners insurance: this is to protect your home in the case of an unexpected circumstance and your home is damaged. One of the most common examples in California are earthquakes.
Fire insurance: this is in the event a fire damages your property.
Life insurance: this is to provide the decedent's family members with monetary compensation.
Car insurance: this is to reimburse you for any damage done to your car after you have been involved in a car accident.
Boat insurance: this is to reimburse you in the event your boat has been damaged, whether it has been through a boat accident, tsunami, etc.
At this point after representing policyholders for several decades, we understand all the different tactics that insurance companies may use to avoid paying out the policy. Our attorneys will aggressively pursue your bad faith insurance claims to make sure that you are not getting taken advantage of.
What type of damages could I receive for my bad faith claim against the insurance company?
Consequential damages: this refers to the damages you have suffered because of the insurance company's bad faith. For example, if the insurance company delayed their investigation or payment to you for the claim, you may be able to collect out-of-pocket expenses such as living expenses.
Emotional distress: we know how stressful it may be to have your entire life on hold as you wait for an insurance company to determine what you will receive from a claim. If your insurance company has delayed or denied your valid claim, you may be able to hold them responsible for the anxiety, depression, and / or PTSD you have suffered from the experience.
Punitive damages: this is only awarded in rare circumstances when the court notes that the insurance company engaged in bad faith behavior maliciously. Meaning that the insurance company knew that their actions were wrong yet continue to do it anyways. There usually needs to be very substantial evidence to prove malicious behavior.
Has your insurance company denied or delayed your claim? We're Here to Help

Our attorneys have experience litigating all different types of bad faith insurance claims. We have recovered over hundreds of millions of dollars for our clients, and know the way to communicate and negotiate with insurance companies.
Call us today to schedule a free, no-obligation consultation. We serve various cities in California and Nevada, including Las Vegas, Beverly Hills, Los Angeles, San Francisco, Santa Clarita, Long Beach, Century City, etc.
Our attorneys are here to help. Contact us today to see the different steps you can take. The longer you wait, the more it may hurt your case. Proving the elements of bad faith by an insurance company could be very complex, and requires the knowledge of the top-rated California and Nevada attorney. Contact us to see how we can be on your side.
Examples of Insurance Companies