Data Privacy Attorneys
Internet Privacy and Data Protection Lawyers in California & Nevada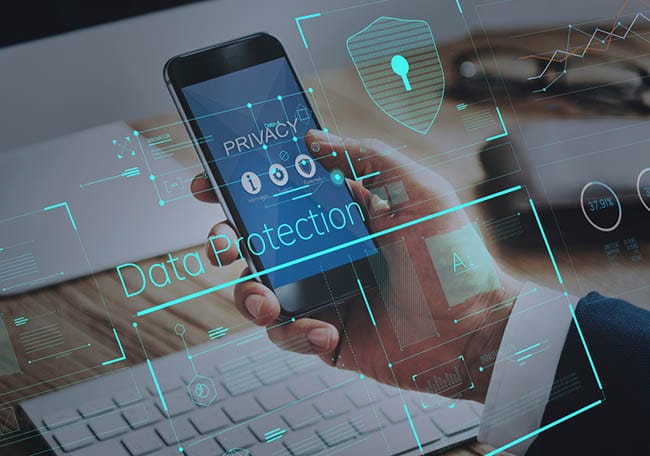 California Data Privacy Attorney
In recent years, there have been several privacy and security laws that have been passed that affect businesses that take personal data of their customers or clients. Our   experienced data privacy attorneys make sure that our clients are constantly following the data privacy laws and regulations that have passed. It is important that you hire a skilled data privacy attorney that is knowledgeable about the laws in your specific state. Our data privacy attorneys in California and Nevada are well-versed in data privacy laws,  and ensure that our legal representations are constantly in compliance with data privacy laws. Our data privacy attorneys represent consumers, employees, businesses, and other third parties who have legal obligations to fulfill under the data privacy laws.
 If there is ever a dispute between two businesses regarding data privacy laws, we represent our clients during this litigation process, whether it involves state or federal litigation lawsuits. Privacy is a very important deal to companies and consumers alike. We have decades of experience representing companies that offer various services through the internet. We have clients ranging from small businesses to large Industries. Contact our data privacy attorneys today for a free no risk consultation period during this consultation, we will determine what type of services you need, and how this would comply with data privacy laws of California or Nevada.
 Are There Data Privacy Laws?
There are different rules and regulations passed both on the federal level and individual state level that determine how the internet is to be used. Because the Internet and its uses are constantly changing, there are several rules and regulations that come into play every year. Different examples of data privacy laws include:
Laws regarding website creation
Laws involving online domains
Laws involving privacy and data security of consumers
Laws that govern the different type of internet service providers
Our attorneys have decades of experience in data privacy law, and we are well-versed in California data privacy laws regarding the above different categories.
California Data Privacy Laws
There are specific laws and security measures that are passed on both the federal and state level, and should be followed in California. Examples of the different laws include:
Global data sources
National security letters
HIPAA medical Compliance laws: this  has become a  sought after law after the covid-19 pandemic
Electronic Communications Privacy Act
Foreign Intelligence Surveillance Act
Civil rights investigations
California Shine the Light law
California Comprehensive Computer Data Access and Fraud Act
Fair Credit Reporting Act
Family Educational Rights and Privacy Act
California Financial Information Privacy Act
California Online Privacy Protection Act
California Confidentiality of Medical Information Act
United States Data Privacy Laws
We make sure that our clients are adhering to the rules of federal laws, these include, but are not limited to:
Gramm Leach Bliley Act
Health Insurance Portability and Accountability Act
Fair Credit Reporting Act
Telephone Consumer Protection act
S. European Union Safe Harbor privacy principles
Since data privacy laws are very broad, we advise that you seek a consultation to determine the different services you may need in all privacy aspects. Different services our data privacy attorneys offer include, but are not limited to:
Cross-border transfers
Mobile applications
Terms of Use contracts
Biometrics
End user license agreements
Privacy compliance
Website transactions
Mergers and acquisitions
Data processing agreements
Cookie agreements
Payment card information
Privacy documentation
Marketing activities
Exploitation of private data
Mortician of private data to overseas
Cybercrime insurance policies
Cybercrime preparedness
What Do Our Privacy and Data Security Attorneys Do?
Our experienced privacy and data security attorneys offer a variety of services depending on what the client's needs would be. This includes counseling clients on all aspects of the law related to consumer privacy, making sure the data privacy laws are regulated, representing our clients when there is a litigation filed, and regulating privacy transactions. Our attorneys are known for experienced legal expertise, especially in the areas of data security and privacy. We have a deep understanding of modern relevant technologies and help our clients determine the best means to protect their company.
What Should I Do if My Data Privacy is Violated?
If you or a loved one have had your personal information compromised, there are specific steps you should take to protect yourself and limit the damage done to your online identity. This includes:
Reviewing your credit reports
Checking your bank account
Filing a police report
Contacting the credit bureau
Hiring an experienced data privacy attorney in your state
How Can I Prevent Identity Theft?
Although you cannot always prevent identity theft, there are some steps you can take to make sure that your identity is at least protected. This includes:
reviewing your credit report
using strong passwords
making sure you have a different password for each program
do not click on click bait
if you receive something that does not seem legitimate, contact the main company to determine if they had sent the email
Nevada Data Privacy Laws
Recently, in July 2021, Nevada's governor approved an amendment to the privacy laws, and afforded consumers the right to opt out of their sale of data to third parties.  The law broadened the scope as to what is considered a "data broker" and allowed consumers to get more protections when on the web.
 This law also recently changed what the meaning of "sale" would be by broadening the definition. At first, "sale" meant that a monetary transaction needed to take place. But this law removes the requirement of a transaction. If you are located in Nevada, contact our Nevada data privacy attorneys to determine what changes you may need to make for your company. Nevada's recent data privacy laws broadened the meaning of several terms, and the state is leaning more towards consumer protections, protecting individual data.
With the increase of consumer privacy laws, many businesses do not want to take a chance and should monitor their privacy compliance laws very strictly. This requires hiring an experienced data privacy attorney to constantly make sure that all laws are being complied with. Failure to comply with privacy and data security laws could result in fines, especially a multitude of lawsuits.
Our privacy compliance attorneys will identify the information that is sorted from consumers and the different regulations that apply. We will advise our clients on what they should do with the information and how they should offer their clients an opt-out choice when receiving newsletters. Our attorneys proactively work with our clients to compile data inventories and revise privacy policies to prevent any future cyber-attacks.
What is a Data Breach?
A data breach Is essentially a cyberattack where private information is stolen. Our attorneys have extensive experience in data breach law, and we guide our clients through the different risks involved with data breach attacks.
We have offices located in every major city in Nevada and California, including Los Angeles, Las Vegas, Fresno, San Francisco, Irvine, etc. Contact our data privacy attorneys today to determine the different solutions we can take to meet your data privacy needs. Our reliable attorneys are on standby and available 24/7 for your data privacy legal claims. Call us today.