Legal Malpractice Attorney
Have you experienced attorney malpractice? Contact our top-rated California legal malpractice attorneys today.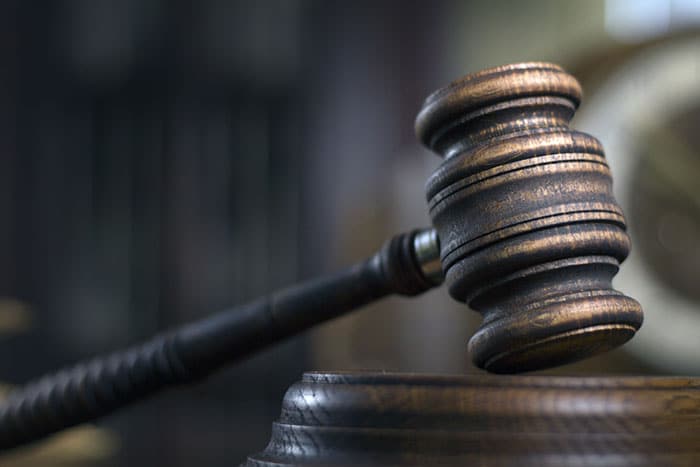 Our attorneys have been representing victims of attorney malpractice for decades. We take great pride in representing our clients honestly and diligently. Throughout every single case, whether it is a car accident case, bicycle accident case, workplace retaliation case, etc., we want to make sure that our clients are well-informed every single step of the way. We want our clients to make informed decisions prior to agreeing to a settlement. If you have experienced any type of legal misconduct by your attorney, you have the right to seek another different attorney and hold the original attorney responsible for the legal malpractice. There are several different types of ways legal malpractice could occur, especially in California with several different rules and regulations in place that all California attorneys must follow.
If you think you or a loved one has experienced any type of attorney malpractice, call us today to schedule a free no risk consultation. During this no obligation consultation, we will listen to all the facts of your case to determine the actions your previous attorney engaged in. We will then determine the next necessary steps we must take to effectively litigate your legal malpractice claim. We have recovered around hundreds of millions of dollars for our clients, and have a successful streak making sure that those who commit malpractice are held responsible.
Legal malpractice cases could be very complex, and especially difficult to prove. That is why it is very important to have a trusted and experienced California legal malpractice attorney on your side to make sure that all the proper evidence is gathered, and you hold the responsible party liable. We strive to uphold the standards of California's legal profession. We want to make sure that California attorneys are trusted, and there are good attorneys out there. Not all attorneys engage in inappropriate or illegal behavior.
What is legal malpractice?
Many clients do not even know that their attorney is committing some type of legal malpractice. Identifying how your previous attorney has acted and the incorrect steps they have taken is the very first and important step. Once you identify the malpractice, you will then be able to focus on gathering the evidence and holding the previous attorney responsible.
Legal malpractice can occur in several different ways, and essentially refers to when an attorney does not do what they are supposed to do, thus causing the client to suffer some type of harm. When an attorney fails to act, or negligently acts, they most likely will violate some type of professional conduct rule. Professional conduct is outlined under the Model Rules of Professional Conduct. When an attorney acts unethically, they could have a lawsuit filed against them from their client.
Can I sue my attorney for malpractice?
If your attorney has displayed any type of legal malpractice while they were representing you as a client, you may be able to file a lawsuit against your lawyer to recover damages. In order to prove that your previous attorney engaged in legal malpractice, there are some facts that you must have to show. Examples of the different rules you could show your attorney has violated include:
Your attorney acted negligently. This means that your previous attorney had a duty to act in a reasonable manner compared to other attorneys. This means they must act diligently and promptly. Your attorney failed to act within that duty, thus this has caused you to suffer damages and injuries.
Your attorney breached your contract terms. When working with an attorney, you sign several different types of contracts, such as retainer agreements or contingency fee agreements. These agreements will outline what the responsibilities are that the attorney has to follow. If the attorney fails to act under the contract, they could be held liable for breach of contract.
Your attorney acted unethically. For example, if your attorney engaged in any type of threats, they could be held liable for violating the Rules of Professional Conduct.
What are examples of legal malpractice?
When your attorney commingled assets: an attorney has a duty to make sure that their clients fees and their personal account is not commingled. This means that an attorney cannot make personal charges with their client's money. An attorney also has a duty to keep their clients' items in a safe place and to prevent any type of harm.
When your attorney fails to file legal motions in time: an attorney has a duty to act diligently and promptly. This means that an attorney must responsibly represent their client and make sure that all of the necessary legal paperwork is filed on time. When legal paperwork is not filed on time with the court, the client may end up having their entire case dismissed, along with losing their rights to file a lawsuit.
When your attorney engages in fraud: an attorney is prohibited from engaging in any type of fraudulent behavior. For example, an attorney cannot give other stockholders a tip if their client is a corporation, or purchase their client's business.
When your attorney loses your files: an attorney has a duty to make sure that all of their client's files are kept and stored.
When your attorney retaliates against you
When your attorney represents you even though he has a conflict of interest: a conflict of interest means that an attorney has a conflict, such as a relationship with another party, that may prevent them from adequately representing you.
How do I prove legal malpractice?
In order to prove legal malpractice, there are three main factors you must show to the court to be able to hold your previous attorney responsible. In order to prove malpractice, you must prove:
You had an attorney-client relationship with your attorney. An attorney-client relationship is usually formed when the attorney and client sign a contract. This contract could be a contingency fee agreement or a retainer agreement specifying the responsibilities, along with the attorney's fees.
Your attorney acted negligently. This could include any of the above-mentioned examples.
Because your attorney acted negligently, you suffered some type of loss or injury.
Although this may seem very straightforward, proving these elements could be somewhat complex. For example, it could be very difficult to prove that your attorney acted negligently. That is why it is very important to hire an experienced attorney to research all the necessary facts with your previous case and to examine the lawyer's actions. The different types of evidence we examine include court records, emails between the attorney and the client, records between the attorney and the client, agreements and contracts between the attorney and the client, etc.
Contact a Legal Malpractice Attorney Today
If you have been wrongfully treated by an attorney, you should be able to have the right to hold the attorney responsible. Oftentimes, when attorneys are negligent, they could cost their clients thousands of dollars in damages. Our attorneys want to make sure that the legal profession is held to a high standard and we hold those who have engaged in wrongful behavior responsible for their actions. Call us today at Heidari Law to see how our experienced attorneys can help you.
We understand that it can be very difficult to trust another attorney after experiencing malpractice. We want to assure you that we are on your side every step of the way, and we are ready to help you recover the justice you deserve.