LGBTQ Discrimination Lawyers
Our committed LGBTQ discrimination attorneys have represented several clients who have  been discriminated against in the workplace. Call us today to discuss your claim at a free no risk consultation.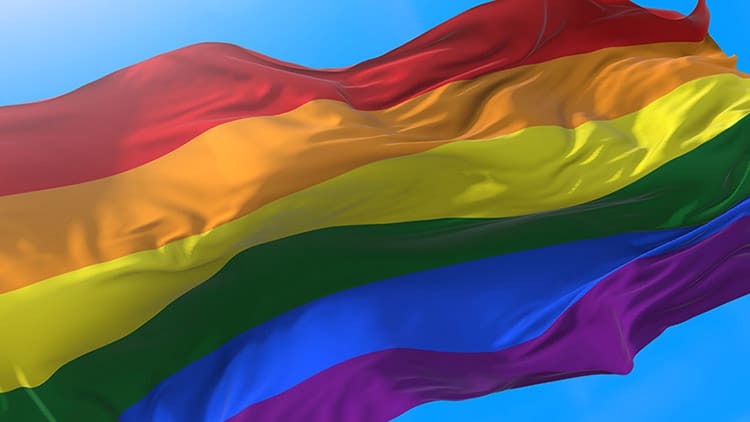 Despite several laws in place that protect the LGBTQ community in California and Nevada, LGBTQ discrimination still is very prominent, especially in the workplace. Our employment discrimination attorneys take great pride in representing and protecting the rights of lesbian, gay, bisexual, transgender, queer, and questioning individuals at the workplace. We understand that it can be very difficult being a part of a community, it could be especially more difficult when you have to face an employer who discriminates against you based on being part of that LGBTQ community.
Our skilled and dedicated LGBTQ discrimination attorneys recognize that there are different types of discrimination that the community faces in the workplace. The different types of discrimination include:
Discrimination based on sexual orientation
Discrimination based on transgender status
Discrimination based on the HIV and AIDS medical status
Discrimination based on gender expression and identity
Other than the above-mentioned forms of discrimination, the LGBTQ community also commonly faces harassment and retaliation at the workplace, along with denial of Family and Medical Leave. Our attorneys are dedicated to fighting for LGBTQ employees who have experienced unfair treatment at work.
LGBTQ Discrimination Examples
There are several other types of workplace discrimination that members of the LGBTQ community face. This list is not exhaustive.
Discrimination in pay
Withdrawing a job offer after being made aware of being part of the LGBTQ community
Being excluded from business lunches
Being terminated for making a gender transition
Promoting less qualified employees who are not gay or lesbian
Failure to hire
LGBTQ harassment Examples
Offensive comments
Unwanted and inappropriate touching
Inappropriate jokes
Name-calling
Mockery
Sexual orientation stereotyping
Gender identity stereotyping
If you have experienced any of the above situations because of discrimination, contact our LGBTQ discrimination attorneys today.
LGBTQ Statistics 
According to the Center for American Progress, 1 in 3 LGBTQ Americans face discrimination.
3 in 5 transgender Americans have admitted to being discriminated against.
LGBTQ discrimination not only has mental effects, such as emotional distress, but also an economic effect. 1 in 2 report negative mental effects discrimination has had on them.
15% of LGBTQ Americans admitted to postponing any medical procedures or treatments because they were discriminated against.
22% of LGBTQ adults in Nevada are raising children.
5% of adults in Nevada consider themselves part of the LGBTQ community.
Federal and State Anti-discrimination Laws
Below are some examples of major state and federal laws that protect LGBTQ employees from discrimination and harassment at the workplace:
California Fair Employment and Housing Act
Title VII of the Civil Rights Act of 1964
Title IX of the Civil Rights Act of 1964
California Department of Managed Health Care regulations
California Laws
Under both the California Fair Employment and Housing Act and Title VIII of the Federal Civil Rights Act, an employer cannot fire, demote, harass, or discriminate against an employee based on their sexual orientation or gender identity. This law applies to companies that have at least five employees. There are some exceptions for religious entities such as churches.
Do I Have a Legal Claim if My Employer Harasses Me at Work?
Harassment is not tolerated under any California law. California laws explicitly outlaws any type of harassment, especially LGBTQ discrimination harassment. Harassment is considered a form of discrimination, and is intended to frighten or intimidate the employee. An employee has a claim for discrimination if they face any type of harassment at work.
Am I Protected if I Transition While Working?
California laws permit an employee to take off for transgender transition medical surgeries. Further, employees do have a right to tell their employers regarding their transition. An employer cannot retaliate by firing the employee after hearing about the news of the transition. This is considered a form of discrimination.
What if My Employer Addresses Me by the Wrong Gender Pronoun?
When an employer addresses an employee with the wrong gender pronoun, California laws advise that the employee notify the employer immediately regarding how they want to be addressed. If the employer still continues to address the employee incorrectly on purpose, the employee will have a valid claim for discrimination against the employer.
Could I Use the Restroom That Best Aligns with My Gender Identity?
An employer cannot reject an employee from using a specific gender restroom. An employee has the right to use whatever restroom they closely align with.
Could a Potential Employer Ask About My Gender Identity During a Job Interview?
California laws forbid employers from asking potential interview applicants about their gender identity and their gender status. This includes direct or indirect questions. A gender identity cannot be made a condition to the employment position.
Do I Have to File a Complaint With the Human Resources Department Before I File a Lawsuit?
We advise our clients to contact their human resources department to report any LGBTQ discrimination they have experience at work prior to filing a lawsuit. If the LGBTQ discrimination persists, we advise to file a lawsuit against the other party. Filing an internal HR complaint allows the plaintiff to have documented records of putting the employer on notice.
What Type of Damages Could I Recover With an LGBTQ Discrimination Claim?
Below are some examples of damages you could receive if you have become a victim of LGBTQ discrimination at work:
Back wages
Benefits
Pension benefits
Loss of bonus payments
Emotional distress
Future lost wages
Contact an Experienced LGBTQ Discrimination Attorney Today
If you or a loved one believe you have been discriminated against because you are part of the LGBTQ community, it is important to immediately seek legal assistance to determine the merits of your claim. Our attorneys at Heidari Law will work to ensure the maximum compensation for your injuries. No one should be discriminated against; and victims of discrimination should be able to enforce their freedoms and rights. Our attorneys believe that defendants should be held responsible for any malicious conduct on their behalf, and this includes discriminatory conduct. A party should be held accountable for any of their actions that have placed another in distress or danger.
Contact our discrimination attorneys today if you believe that your sex, sexual orientation or gender identity has been used against you at work. During our free consultation, we can determine how we could help your LGBTQ workplace claim. We understand how difficult it may be to experience discrimination at the workplace, we are here to help.
***Disclaimer: This blog is created by Heidari Law Group for educational purposes. This article provides a general understanding of the law. It does not provide specific advice. By using this site and reading through this blog, there is no attorney-client relationship created between you and any member of Heidari Law. Further, due to the constant change of the law, some parts of the information above may no longer be good law.