Car Accident Attorney in Modesto
Have you been injured recently in a car accident? Contact a car accident attorney in Modesto, CA at Heidari Law Group.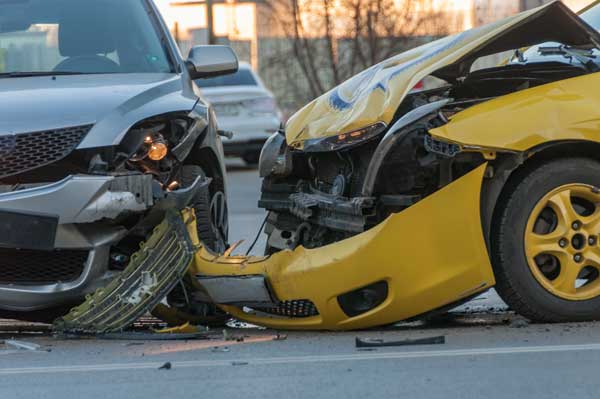 Auto Accident Lawyers in Modesto
If you have been involved in an auto accident in Modesto, CA, you deserve expert legal assistance to get the justice and compensation you need. At Heidari Law Group, our lawyers have years of experience fighting on behalf of car accident victims in the Modesto region. Auto accidents can cause life-changing injuries, crippling medical expenses, immeasurable emotional damages, and significant lost earnings as a result of an injury.
If any of these situations apply to you, it is time to call a Modesto car accident attorney. Simply call 1-213-884-4881 to speak to a qualified Modesto car accident lawyer and arrange a 100% free consultation to assess your case and begin charting your path to justice. If you or a loved one has been involved in an auto accident in Modesto, CA, read on to find out what Heidari Law Group can do for you.
1. How Modesto Car Accident Attorney Will Help You
If you have received a car accident injury, you might not immediately be thinking about legal recourse. However, a car accident attorney will take the stress out of your hands and fight your case on your behalf. By hiring a Modesto accident attorney from Heidari Law Group, we can guarantee:
Totally free and risk-free consultation to help establish the facts and strength of your case
No-win, no-fee pricing, meaning that you do not pay us a cent unless we win your case for you
Years of experiencing fighting auto accident cases in Modesto
Expert understanding of California auto laws and how they can give you the compensation you deserve
A well-resourced legal team that will be fighting for you 24 hours a day, 7 days a week
2. Facts About Car Accidents in Modesto, CA
Although Modesto is small, there is a well-documented history of auto accidents taking place in the region and the surrounding area. A total of 14 fatal vehicle accidents took place in Fresno last year, with 25 people involved and sustaining either serious injury or death. A small minority of those facilities were the result of an intoxicated driver. Meanwhile, most types of car accidents in Fresno took place in the evening, with some type of auto incident occurring almost every single night in Modesto. In addition, traffic and accident data has revealed that the most dangerous places for car accidents in Fresno are:
Bodem Street and Scenic Drive
Burchell Court and McHenry Avenue
Carver Road and Briggsmore Avenue
Coffee Road and Briggsmore Avenue
Evergreen Avenue and Briggsmore Avenue
McHenry Avenue and Briggsmore Avenue
If you have been involved in an accident in these areas, you are not alone. You may be entitled to significant compensation, which is where Heidari Law Group comes in.
3. What To Do When You Are in A Modesto Car Accident
If you find yourself in an auto accident in Modesto, here are the immediate steps you need to take:
Seek medical attention, even if you think the injuries are minor
Call the police of the California Highway Patrol
Document everything and gather information on the driver, their vehicle, their insurance, and the types of injuries and damages caused
Call a qualified Modesto car accident attorney
Consult an Expert Modesto Car Accident Lawyer Today
If you have been involved in a Modesto car accident, no matter how minor you think it is, call a Modesto car accident attorney today. Our experienced, professional, and friendly team of lawyers is dedicated to seeking the justice and compensation that you deserve.
If you were recently involved in a car (auto) accident, please do not hesitate to contact us here at Heidari Law Group. Our team is ready to help.
Heidari Law Practice Areas in California