Age Discrimination Attorneys
If you have been discriminated at work because of your age, contact our California and Nevada wage discrimination attorneys to help you protect your rights and seek compensation for your injuries.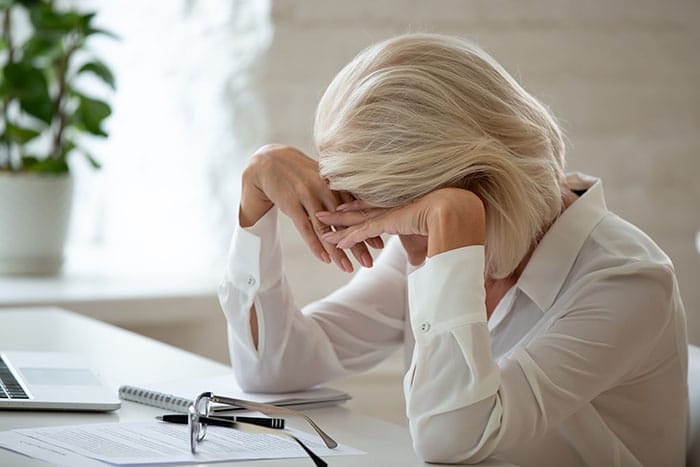 If you or a loved one have been discriminated against at work because of your age, you may have a claim against your employer for damages. All employers are prohibited from discriminating against their employees if they belong in a specific class of protected groups. There are several different types of protected classes, both under the federal level and under the state level.  One protected class is age, specifically those who are 40 or older.
 Age discrimination prevents an employer from discriminating against their employee  When they are 40 years old or older.  Both California and Nevada have several employment statutes in place that protect an employee from being discriminated against, and hold the employer liable for any damages. Although there are several different types of age discrimination statutes, age discrimination still happens at the workplace almost every day. If you have experienced any type of discrimination at work, contact our attorneys immediately.
 Our attorneys are committed to helping  discriminated victims assert their rights at work. We understand that being discriminated against at work could be very stressful and frustrating. Many may be left wondering what the next steps are, and whether they could take the time off from work.
 Our experienced age discrimination attorneys offer a no risk consultation, where we will listen to your potential age discrimination claim, and determine whether you could potentially recover any damages from the at-fault party.
Examples of Age Discrimination
When an employee is fired because of their age
When an employee is forced to retire early because of their age
When an employee is replaced by a younger employer
When other younger employees that hold similar positions are paid much more
When an employer makes derogatory and negative comments about the employee's age
Inconsistent rules being applied to different employees across various age ranges
An office full of mostly young workers
Older employees being affected by company layoffs
When an employer refuses to promote an employee because of their age
When an employer makes comments about an employee working slow because of their age
How do you prove age discrimination In California and Nevada?
It is very important that you hire an experienced age discrimination attorney to pursue your legal claims for you, and ensure that you get maximum compensation for your injuries. Age discrimination is a very complex claim that has to be proven. That is why we advise that you go with an experienced workplace attorney. Usually, the at-fault party who the claim is being brought against will try to justify their actions and blame other reasons as to why they treated the employee that way. For example, they could point to non-discriminatory reasons, such as the fact that the employee was not performing properly at work.
 There is no clear-cut rule that determines whether age discrimination happened or not. That is why it is very important to hire an experienced attorney that will look into your claims and determine the best way to navigate through the legal process. Evidence that could be used is circumstantial evidence or indirect evidence.
Elements of Age Discrimination
 The plaintiff is the party that is initially filing the lawsuit against the at fault party. The plaintiff is the victim who has suffered the discrimination. In order to bring an age discrimination lawsuit, you need to show that:
You're at least 40 years old at the time of the discriminatory incident
You have performed your job satisfactorily
Your employer took an adverse action
Your employer replaced you with a younger employee
After these elements are shown, the employer then has the opportunity to provide a non-discriminatory reason for taking adverse action against you.
Federal Age Discrimination in Employment Act
The Federal Age Discrimination in Employment Act protects discrimination against employees who are over the age of 40. This means that employees who are under the age of 40 will not be protected at work for discrimination. This specific act applies to businesses that have 20 or more employees.
The Act prohibits employers from engaging in discrimination in several different instances at work, including:
Training the employees
Firing the employees
Hiring employees
Job assignment
Pay
Promotions
Age Discrimination Advertisements
An employer is  prohibited from mentioning an age preference for a job posting. A job posting  cannot specify specific age except if there is a bona fide occupational qualification, which basically means that there is a valid reason for doing so.
Can an employer ask for my age before hiring me?
An employer cannot ask for in applicants a tour date of birth during the hiring process. An employer does have the right to ask for an employee's age after being hired.
 Age Harassment
Other than discrimination, there are several federal laws in place that protect harassment at work based on an individual's age. Harassment  is different from discrimination in that it is spoken and verbal actions. Hostile harassment is when an employer allows and / or creates an offensive work environment. An employee who files a lawsuit for each harassment at work has to show the type of harassment that occurred, along with the effect that it had on the employee at work.
 The most common types of age harassment at work are derogatory slurs and offensive comments made about a person's age.  Negative verbal comments about a person's age  could fall under both age discrimination and hostile work environment. To determine  what type of claim you may have against your employer, contact our attorneys today for a free no risk consultation.
Who is held liable in an age harassment claim?
In an age harassment claim, both the employer, and the employee who made that specific harassing statement could be held liable for your injuries. The employer could be held liable because the enabled a hostile work environment, and the employee could be held liable for directly making those statements to the victim. To determine who your potential defendants are in your case, contact our age discrimination attorneys today.
Nevada Age Discrimination Laws
Nevada state law prohibits employers from discriminating against potential employees who are applying for apprenticeship programs. For example, apprenticeship programs cannot specifically state an age limitation. If you believe you have been discriminated against in Nevada, one of the first steps is to file a claim with the Nevada Equal Rights Commission. The commission will then investigate your claim, and determine whether you have a valid age discrimination claim against your employer. You can then continue to proceed to file a civil lawsuit against the at fault party. For more information on how to file a claim, contact our Nevada age discrimination attorneys today.
Get Experienced Help with Age Discrimination Today
Contact our top rated age discrimination attorneys in California and Nevada today. We have various offices located in the state of California and Nevada to better suit you, such as the city of Las Vegas, Los Angeles, Fresno, etc.  Our team of employment law attorneys are available 24/7 via phone and email to listen to your age discrimination claim.
Our experienced age discrimination attorneys have decades of practice representing age discrimination victims. Contact us today to set up an initial free consultation.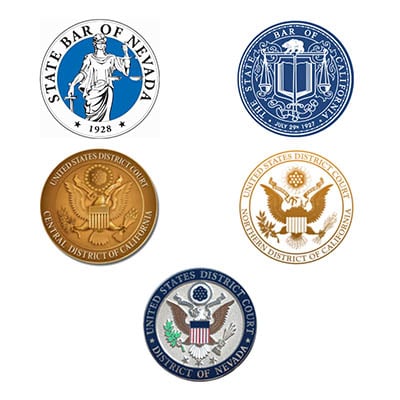 Sam was so professional and did a great job. He is so friendly and trustworthy. I am totally satisfied with them and highly recommend them.