Bounce House Injury Lawyer
Have you or someone you know been injured in a jolly jump or bounce house? Our attorneys can help you with your bounce house injury case.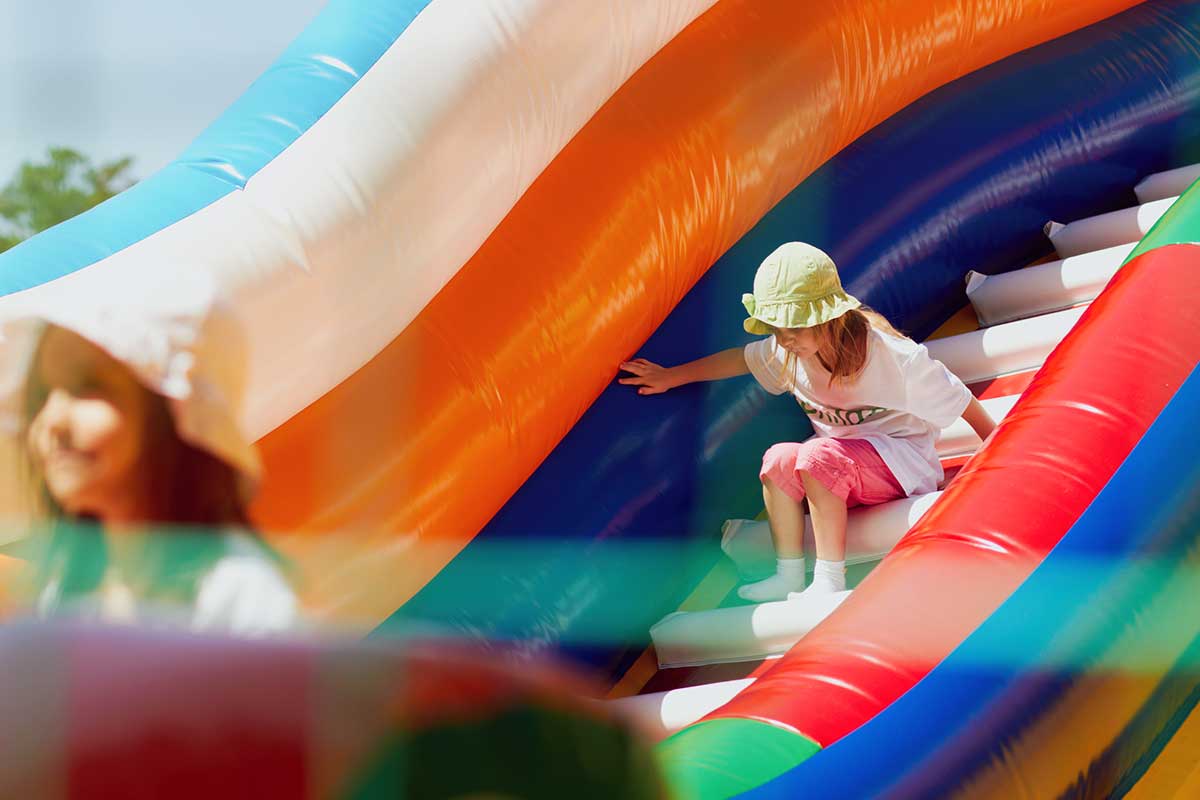 Are you looking for a bounce house lawyer? Each year, injuries occur as a result of bounce house attractions. Although they are generally thought of as a fun and safe way to distract the kids for a few hours, they can also cause injuries that have even resulted in death. If you or a loved one has been injured by a bounce house, please contact our experienced personal injury lawyers at the Heidari Law Group, practicing in both California and Nevada. We will offer you a free consultation to help you understand the merits of your personal injury claim and to identify what your rights might be against the at-fault party. Here at the Heidari Law Group, we have decades of experience representing personal injury claims and can ensure that you are aggressively represented.
Bounce House Injuries
You have most likely experienced or seen bounce houses as a common attraction at parties, festivals, and amusement parks. Many kids' birthday parties feature bounce houses as a way for kids to blow off steam and have hours of fun. The affordability and generally perceived safety of bounce houses have caused them to skyrocket in popularity. Most parents would be shocked to hear that their child's safety is at risk when they climb into a bouncy castle.
When adults are faced with the challenge of keeping an army of kids entertained for multiple hours, a bouncy house seems the most attractive option. Most rental companies claim that their inflatable bounce houses are completely safe, but that is not always the case.
Over the last 20 years, there have been thousands of injuries and around 30 deaths directly relating to bounce house attractions. Specifically, between 2000 and 2021, bounce houses were a causal factor in almost 10,000 trips to the emergency room for all kinds of injuries, including concussions, broken bones, and muscle sprains. According to the Children's Hospital Los Angeles, more than one-third of these bounce house injuries occur to children under the age of five, and one in five children sufferes from head and neck injuries. The facts are clear. Bounce houses can cause injuries.
One of the major causes of injuries to young people in bounce houses is wind. In Australia, several children were killed when high winds carried a bounce house into the air. Government regulations recommend avoiding setting up bounce houses any time that winds are higher than 25 mph unless they have been professionally anchored. The reality is that bounce houses have been carried off in winds less than 20mph. That said, people have also been injured during the setup and by falling off the bounce houses once they have been set up.
Negligence And Claims
Some of these injuries may be pure accidents, but others are the result of negligence. For example, renters are required to inspect bounce houses before they allow children to enter them. If a patch is improperly applied and the air suddenly escapes as a result, this can cause children to lose their balance and fall. If the bounce house was not properly maintained, the owner or operator could be held responsible for any injuries or damage that occurred through its use. If an operator decided not to anchor a bounce house and then held an event in what was clearly inappropriate weather conditions, this might also be a case of negligence.
A number of different parties may be liable for injuries resulting from inflatable structures. These include the bounce house operator, installers of the attraction, the bounce house manufacturer, and the property owner where the incident occurred. Nobody wants to see their children injured, and it can be a trying and stressful time for families. Determining who is at fault in cases like this can be very complicated. Instead of wondering if you have a case, it's best to reach out to a bounce house injury lawyer as soon as possible. We can help you work through the details of your claim and determine its strength.
Preventing Bounce House Injuries
Although accidents are always a possibility, there are steps you can take to make your bounce house experience safer. It all starts with only purchasing or renting a bounce house from a reputable manufacturer. Read reviews carefully and ensure that the product is high-quality and durable. Once you've made your decision, you can then take steps in setup and during use to ensure that everyone has a fun, safe time.
In order to prevent bounce house injuries if you are an operator or renter, it's important to start with the correct bounce house setup. Ensure that the surface is completely flat and free of rough objects. Furthermore, if the bounce house is being set up on a hard surface, ensure that there are safety mats to protect a child in case of a fall. Prior to any children being allowed into the bounce house, carefully inspect it for any leaks or loose patches that could cause an incident.
Once the structure has been set up, it is important to pay attention to the weather and prevent all use during inclement weather. Furthermore, be sure to allow only the correct number of children based on the safety guidelines recommended for your bounce house. Adult supervision should be conducted at all times to prevent children from attempting dangerous behaviors, including flips, somersaults, or attempting to eat or drink within the structure.
Possible Compensation From Bounce House Claims
Medical bills and the suffering caused by an injury to a child can be crushing for families. In order to have a strong personal injury claim, there must be demonstrable evidence that the injury that occurred was a result of negligence or was intentional. The total possible compensation from a lawsuit in these cases is primarily determined by the severity of the injuries. More severe injuries cause more hardships and can cause significant emotional suffering. It is also important to remember that a lawsuit can only be successfully built off of an injury that actually occurred rather than a potential injury.
At Heidari Law Group, our attorneys are highly skilled in getting you larger average settlements than you would be able to get if you represented yourself. If you need a bounce house injury attorney, reach out to us today for a free consultation and understand your options. Don't wait until the statute of limitations has passed. Get started today.