Covid-19 Employee Rights Attorneys
Have you been terminated for requesting safe working conditions? Contact our Covid-19 attorneys today for a free consultation.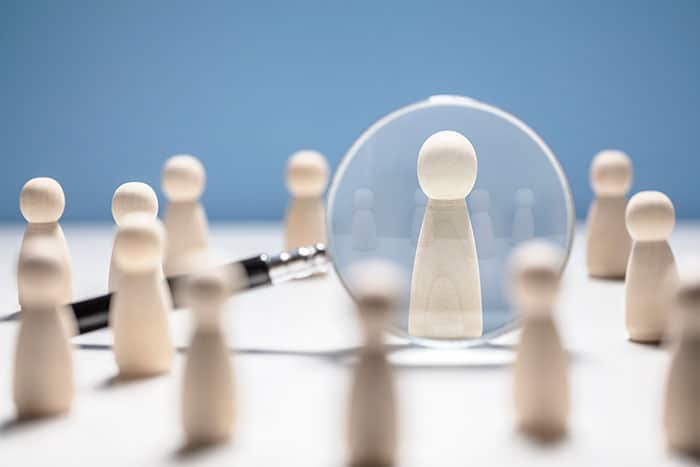 California & Nevada Employee Rights During the Covid-19 Pandemic
If you have been discriminated against, retaliated against, or wrongfully terminated for requesting PPE and safe working conditions, contact our attorneys today for a free no risk consultation to determine if you have a claim for wrongful termination. The Covid-19 pandemic still continues, and many businesses have been forced to shut down. This has been exceptionally difficult for first responders who have been battling Covid-19 for the last couple years. Nevertheless, many employees are now going back to work. Several employees feel unsafe at work with the potential Covid-19 exposure. As an employee, it is important to understand your rights during this difficult pandemic.
What is Covid-19?
Covid-19 is a respiratory disease that has changed the world, especially how people view employment. If you have requested personal protective equipment and safer working conditions and your employer has threatened you, reprimanded you, or wrongfully terminated you, you may have a claim against your employer for wrongful termination. Any employee could make a wrongful termination or retaliation claim against their employer for refusing to provide safer working conditions, from doctors to retail workers. If you feel as though your workplace is unsafe and have communicated that to the employer, and the employer has responded with threats, contact us today for a free consultation. Our employment law team has offices located in California and Nevada, in cities such as Los Angeles, Las Vegas, and Fresno.
Covid-19 Workplace Laws
The Occupational Safety and Health Administration, also known as OSHA, requires employers to maintain a safe environment to prevent the spread of Covid-19. If employers fail to keep the workplace environment safe, they could be liable for penalties and potential lawsuits from employees.
Despite the fact that employers could be held liable for penalties, several employers still refused to follow and comply with social distancing orders through OSHA guidelines. For example, recently it was announced that a couple Amazon warehouse workers were wrongfully terminated for speaking up about the unsafe work conditions. These Amazon workers spoke up about not receiving proper sanitation methods and other protections by the company.
Covid-19 Wrongful Termination Examples
You were fired for failing to appear at work after a government shelter in place order was ordered
Your employment was terminated because of your Asian national origin. The pandemic has caused a surge in hate crimes against Asian-Americans.
Your hours were cut because your employer assumed that your age caused you to be more susceptible to Covid-19
You were denied emergency sick leave to care for a family member who has Covid-19
You were denied emergency sick leave when you suffered from Covid-19
You have been threatened or fired for refusing to work without social distancing measures
Your employer has not followed OSHA of State guidelines
Your employment was terminated because your employer knew that a family member has Covid-19
Your employment was terminated because your employer thought that a family member has Covid-19, when they actually did not
Your employment was terminated because you requested to work at home during the Covid-19 pandemic
Your employment was terminated because you requested an accommodation under the California Family Rights Act
Your employment was terminated after you notified your employer about your privacy rights when your employer told everyone that you contracted Covid-19. Employers are required to notify other employees of potential Covid-19 exposure, but they should not reveal the identity of the employee.
Your employment was terminated after your employer required its employees to be vaccinated, and you rejected getting the vaccine based on a sincerely held religious belief or practice.
Your employment was terminated after you requested Covid-19 supplemental paid sick leave and your employer has more than 25 employees.
If you have experienced any of the above scenarios, contact our attorneys immediately to see if you can file a Covid-19 wrongful termination, retaliation, or discrimination claim against your employer. Our employment attorneys believe that every employee should have a safe and comfortable work environment. No employee should have to feel uncomfortable for lawfully speaking up.
California Covid-19 and Employee Rights
The California Fair Employment and Housing Act prohibits workplace discrimination against employees with physical or mental disabilities. Covid-19 sometimes causes physical disability. The Fair Employment and Housing Act specifically prohibits discrimination based on disability. Discrimination can include various different employment actions, such as failing to hire, demoting, discriminating, or terminating the employment. If you have suffered any physical or mental disabilities as a result of Contracting Covid-19, and your employer wrongfully retaliates against you, you may have a claim against your employer.

Under this Act, employers must provide reasonable accommodations to disabled employees. The accommodation should not pose an undue hardship to the employer. For example, if an employee has contracted Covid-19, reasonable accommodations that the employer must provide include unpaid leave for treatment and recovery. If your employer fails to provide accommodations and instead wrongfully terminated your employment, contact our attorneys today to defend your rights.

Family and Medical Leave Act: if you have been disabled by the Coronavirus, your employer must provide you with up to 12 weeks of unpaid time. Certain employees qualify for the Family and Medical Leave Act. To see if your employer falls under this act, contact our attorneys today.
California Family Rights Act: this act allows a maximum of 12 weeks of job protected leave for any Covid-19 injuries.
Families First Coronavirus Response Act: this act provides paid leave requirements for those who have contracted Covid-19. Employees who have contracted Covid-19 and are experiencing symptoms of Covid-19 are eligible for 2 weeks of paid sick leave at two-thirds of their regular pay rate. This allows the employee enough time to quarantine.
Can My Employer Ask Me to Stay Home If I Exhibit Signs of Covid-19?
Yes, your employer can ask you to stay home if you experience any type of Covid-19 symptoms. An employer could also take your temperature to determine if you are a risk to the workplace.
 What Rights Do I Have If I Am Working From Home?
If you are required to work from home in California, your employer should reimburse you for your reasonable and necessary home office expenses. This includes the costs of Wi-Fi, personal computer, teleconferencing software, cell phone lines, etc. Reimbursement depends on the nature of your work. To see if you qualify under this reimbursement, contact our employment law attorneys today.
It could be very overwhelming to speak up about your safety. Our experienced employment lawyers will assist you with every step of the legal process. We are available 24/7 via phone, email, or in person. Contact us today for a free consultation to discuss your Covid-19 workplace discrimination claim.
This pandemic has been very difficult, and employers who have treated their employees unfairly make it more difficult. It is unlawful for an employer to terminate your employment just because you had contracted Covid-19. Covid-19 issues in the workplace could get very complicated. That is why you need to hire an experienced employment attorney to pursue your claims. Our attorneys work on a contingency fee basis, which means that you do not have to pay any fees unless we win. We represent clients throughout the states of California and Nevada. Contact us today.