Los Angeles Data Privacy Attorneys
Our Los Angeles attorneys have decades of experience representing clients who have had their personal data and privacy breached. Contact us free free no risk consultation.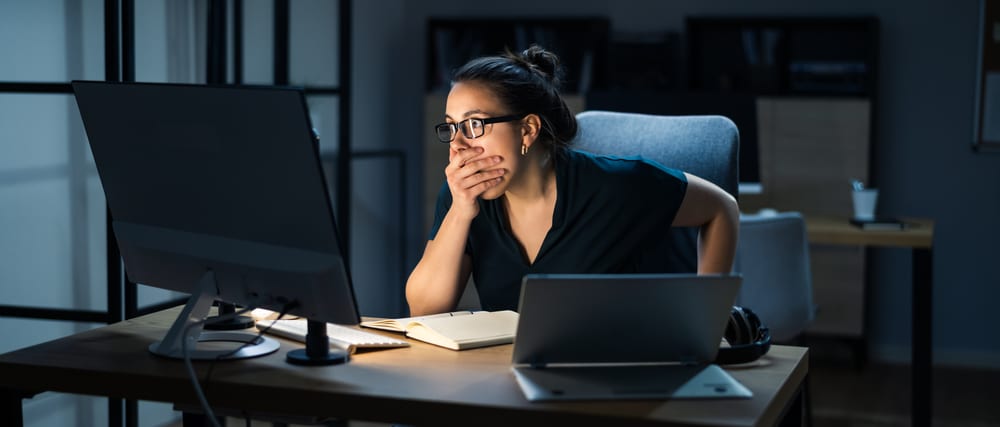 Privacy and Data Security Attorneys
Have you ever been concerned about your data security and privacy? What if your data security and private information has been stolen through a data breach from another company? Do you have a claim against the other company for any damages?  Our Los Angeles privacy and data breach attorneys represent clients who have had their personal information stolen through a data breach.
In recent years, there have been several privacy and security laws that have been passed that affect businesses that take personal data of their customers or clients. Our Los Angeles experienced data privacy attorneys make sure that our clients are constantly following the data privacy laws and regulations that have passed.
Our Los Angeles data security attorneys have decades of experience representing victims who have had their personal privacy  violated through a cyber-security breach. We make sure that we hold companies liable for failing to take adequate measures in preventing a data breach.
If there is ever a dispute between two businesses regarding data privacy laws, we represent our clients during this litigation process, whether it involves state or federal litigation lawsuits. Privacy is a very important deal to companies and consumers alike. We have decades of experience representing companies that offer various services through the internet. Check out Heidari Law Group's recent results. We have clients ranging from small businesses to large Industries.
What is a Data Breach?
A data breach Is essentially a cyberattack where private information is stolen. Our Los Angeles top rated attorneys have extensive experience in data breach law, and we guide our clients through the different risks involved with data breach attacks.
According to the United States Department of Justice, a breach is defined as "the loss of control, compromise, unauthorized disclosure, unauthorized acquisition, access for an unauthorized purpose, or other unauthorized access, to data, whether physical or electronic." Data breaches or on the rise, especially With the emergence of new technology, end the inadequacy of efficient safety measures.
What are the origins of data breaches?
Data breaches essentially occur on digital data. This can occur through cloud computing or through a mobile workforce. Usually, third-party vendors attack cloud servers for sensitive data. This is why it is very important that all businesses and organizations maintain constant data breach risk management practices.
Healthcare Data Breach
Recently there has been an increase in hospital data breaches. For example, in just the last 10 years, there have been around 2,550 data breaches in the United States. Millions of people end up affected by these data breaches. According to the HIPAA  Journal:
Hospitals account for 30% of all data breaches. The information that they have on record includes all patient information, such as Social Security, address, any payment and credit card information.
There is a 75% chance of a breach in the next year. There is at least five million people's personal information at risk.
Security breaches cost a total of six million dollars for healthcare companies in 2020.
34% of hospital security breaches come from unauthorized access.
Are There Data Privacy Laws?
There are different rules and regulations passed both on the federal level and individual state level that determine how the internet is to be used. Because the Internet and its uses are constantly changing, there are several rules and regulations that come into play every year. Different examples of data privacy laws include:
Laws regarding website creation
Laws involving online domains
Laws involving privacy and data security of consumers
Laws that govern the different type of internet service providers
Our attorneys have decades of experience in data privacy law, and we are well-versed in California data privacy laws regarding the above different categories.
What is cyber security?
Cyber security refers to safe computing practices that many businesses should adhere to to protect information. This is especially important for hospitals that collect a variety of information in order to treat their patients. There are specific measures that all businesses must take in order to keep themselves secured from potential hackers. Our Los Angeles cyber security lawyers are well-versed in California and federal data privacy laws, and will help enforce a victims rights in the case of a breach. Below, the different types of data privacy laws under both California and federal law are discussed.
California Data Privacy Laws
There are specific laws and security measures that are passed on both the federal and state level, and should be followed in California. Examples of the different laws include:
Global data sources
National security letters
HIPAA medical Compliance laws: this has become a  sought after law after the covid-19 pandemic
Electronic Communications Privacy Act
Foreign Intelligence Surveillance Act
Civil rights investigations
California Shine the Light law
California Comprehensive Computer Data Access and Fraud Act
Fair Credit Reporting Act
Family Educational Rights and Privacy Act
California Financial Information Privacy Act
California Online Privacy Protection Act
California Confidentiality of Medical Information Act
United States Data Privacy Laws
We make sure that our clients are adhering to the rules of federal laws, these include, but are not limited to:
Gramm Leach Bliley Act
Health Insurance Portability and Accountability Act
Fair Credit Reporting Act
Telephone Consumer Protection act
European Union Safe Harbor privacy principles
Since data privacy laws are very broad, we advise that you seek a consultation to determine the different services you may need in all privacy aspects. Different services our data privacy attorneys offer include, but are not limited to:
Cross-border transfers
Mobile applications
Terms of Use contracts
Biometrics
End user license agreements
Privacy compliance
Website transactions
Mergers and acquisitions
Data processing agreements
Cookie agreements
Payment card information
Privacy documentation
Marketing activities
Exploitation of private data
Mortician of private data to overseas
Cybercrime insurance policies
Cybercrime preparedness if you are the only person
How can I prevent a data privacy breach?
Although data privacy breaches are still bound to happen regardless of the protections you may take, there are specific steps you can take to prevent excessive damages in a data privacy breach. It is important that you take several measures to protect yourself and / or your business from a breach that could release your potential confidential, sensitive, or proprietary information.
If you are the only person that uses your device, make sure that you use a password that is not that easy to guess. Keep your passwords written down in a hidden place in your home in the case that you forgot your password.
 Make sure that the network you are always using for your device is secured.
Make sure your device has  an antivirus program downloaded.
Stay away from websites that  are not secure, such as illegal movie downloading websites.
If you have a business that shares the same server, make sure that each person who has a separate device has a separate password for it.
Speak to a qualified cyber security consultant to determine the different types of measures you can take to protect your devices and server. Examples include having strong encryption,  a strong firewall program, and multi-factor authentication when logging in.
 In the case that you or your business was involved in a data breach, contact our attorneys immediately.
In the case that your personal and private information was stolen from a data breach, contact our Los Angeles cyber security attorneys to determine the different steps you can take to prevent any future breaches. It is important that you seek a knowledgeable attorney that is familiar with the cybersecurity laws in place in the state of California, along with the federal cybersecurity laws. Contact us today for free no risk consultation. During this consultation, we will discuss the potential data privacy breach, and the different damages you could potentially receive for it.
Cyber Crimes
Cyber crimes have been a very recent crime that several law enforcement officials are now trying to pursue. This is especially common in California, in the city of Los Angeles.  Many hackers are trying to break into computers and hospitals to steal Social Security information. This puts the well-being of society at issue. A cybersecurity crime is one that uses technology, such as a computer or a server to commit a criminal offense.
Cyber crimes could result in hefty fines, penalties, and jail time up to 20 years in prison.  Besides the different charges that can be brought upon by local and federal government, a person who is guilty of a cyber crime could also be liable under a private civil lawsuit. For assistance on initiating a private civil lawsuit against a hacker, contact our attorneys today.
Examples of cyber crimes include:
Malware offenses
Fishing offenses
Obtaining government information
Breaking into a server
Breaking into a computer
More cyber security crimes are stated under the Computer Fraud and Abuse Act.  If you have been a victim of any one of the above stated crimes, contact our attorneys today.
Data breaches should not be taken lightly, especially since there are millions of people's information on the line. It is important that you do not allow yourself to be a victim. Contact hours Los Angeles cyber security attorneys as soon as possible.
What Do Our Los Angeles Privacy and Data Security Attorneys Do?
Our experienced privacy and data security attorneys offer a variety of services depending on what the client's needs would be. This includes counseling clients on all aspects of the law related to consumer privacy, making sure the data privacy laws are regulated, representing our clients when there is a litigation filed, and regulating privacy transactions. Our attorneys are known for experienced legal expertise, especially in the areas of data security and privacy. We have a deep understanding of modern relevant technologies and help our clients determine the best means to protect their company.
What Should I Do if My Data Privacy is Violated?
If you or a loved one have had your personal information compromised, there are specific steps you should take to protect yourself and limit the damage done to your online identity. This includes:
Reviewing your credit reports
Checking your bank account
Filing a police report
Contacting the credit bureau
Hiring an experienced data privacy attorney in your state
How Can I Prevent Identity Theft?
Although you cannot always prevent identity theft, there are some steps you can take to make sure that your identity is at least protected. This includes:
reviewing your credit report
using strong passwords
making sure you have a different password for each program
do not click on click bait
if you receive something that does not seem legitimate, contact the main company to determine if they had sent the email
What do our Los Angeles cybersecurity attorneys do?
Our cyber Security attorneys have decades of experience representing victims who have had their personal information stolen from data breaches.
Our Los Angeles personal injury attorneys are constantly updated regarding local and federal cybersecurity laws to make sure that we efficiently process your legal claims.
Our attorneys work on a contingency fee basis, which means that you do not have to pay for our attorneys upfront unless we win a judgment or settlement in your favor.
Our attorneys always work to make sure that our clients are well informed regarding the updates and circumstances of your case.
Our attorneys provide individualized attention to victims of cybersecurity breaches, and make sure that they are well aware of the different legal steps they can take.
Our attorneys are dedicated to representing victims who have had their rights taken advantage of, and their personal data breached.
Contact Our Los Angeles Cybersecurity Attorneys Today
There has been a recent and immediate need for proper cybersecurity protections in businesses. Many companies store confidential and sensitive information that could result in millions of dollars of losses if it has been breached. A simple breach can disrupt millions and millions of people. Failure to follow an adequate security system or maintain a security program could result in a breach.
Our Los Angeles office is conveniently located on Wilshire, and we are available 24/7 via phone and email. Contact our Los Angeles data security attorneys to date for a free no risk consultation to determine how much compensation you could receive for your injuries suffered. We understand that a data breach could be very frustrating, especially very confusing when victims of a data breach are scattered trying to find what the next steps are.
Many do not even know that they may have a potential data breach claim against an organization that made the data breach possible. For more information on data breach security, and to determine if you have a valid claim against an organization for a data breach that resulted in your personal information being released, contact our Los Angeles top-rated data security attorneys today.
Our Los Angeles cyber security attorneys represent victims who have had their personal information stolen in various cities in Los Angeles County, including, but not limited to: Los Angeles, Santa Monica, Beverly Hills, Long Beach, La Mirada, Pasadena, Malibu, Burbank, Compton, Glendale, Whittier, Torrance, Calabasas, West Hollywood, Culver City, Pomona, Lancaster, Norwalk, Santa Clarita, Downey, Palmdale, Hidden Hills, Arcadia, East Los Angeles, Rowland Heights, Montebello, El Monte, La Puente, Hawthorne, Redondo Beach, San Gabriel, San Dimas, Rancho Palos Verdes, Glendora, Alhambra, Carson, Manhattan Beach, gardenia, Cerritos, Marina Del Rey, West Covina, Covina, Monterey Park, South Gate, El Segundo, Lakewood, Rosemead, Commerce, Bellflower, Baldwin Park.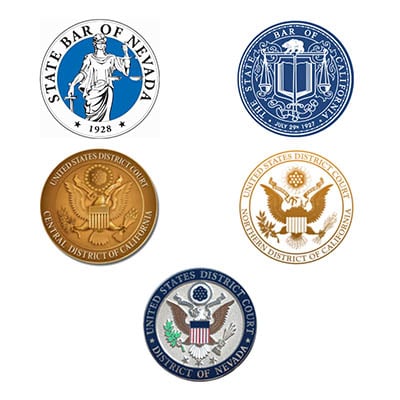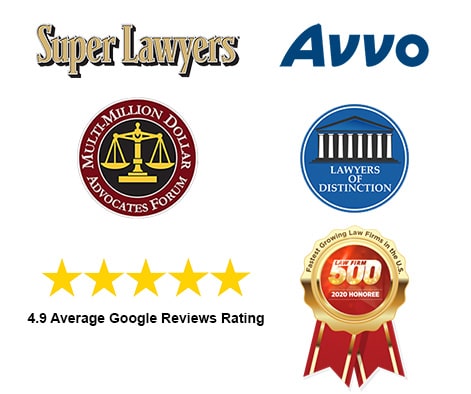 Heidari Law Group Irvine Practice Areas