Car Accident Airbag Injury Lawyers
Airbags are built to protect, but they can also cause severe injuries in some cases. Contact an experienced team of airbag injury lawyers at Heidari Law Group today for a free case evaluation.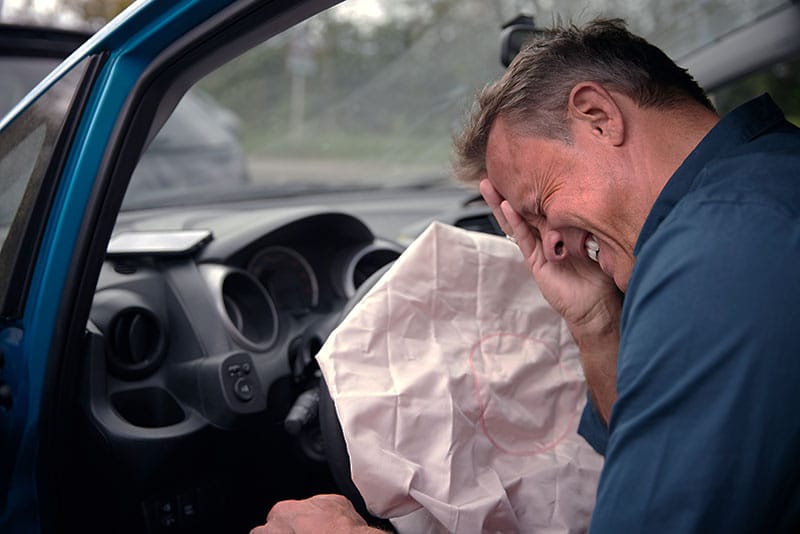 Airbags are meant to protect you in cases of severe car accidents. However, what happens when you have been injured from the airbag itself? Are you able to be compensated for your injuries? Who would you bring a lawsuit against? These are common questions asked by those who have been injured by an airbag during a car accident.
The airbags in a car are the number one safety features. The NHTSA estimated that as of 2017, 50,000 lives were saved from the frontal airbags. They also estimate that when an airbag goes off, the risk of fatalities was decreased by 23%.
If you or a loved one have suffered injuries as a result of a car airbag, consult a car accident attorney immediately to better determine how you can be reimbursed for your injury and seek justice. It is important to hire an experienced car accident Los Angeles attorney to determine how much you could be compensated for your injuries. Call us for free, no risk consultation today. Our attorneys will work to determine who is at fault for your injuries. Below is a discussion regarding airbags injuries, how to prevent an airbag injury, and who the potential defendants could be in the legal claim.
 Why do we have airbags?
Airbags were invented in the late 1990s to prevent drivers from slamming into the dashboard after a sudden hit to their automobile. The strong impact from another car can cause the driver to be thrown around from one side of the car to another. An airbag deploys to keep the driver in their place and prevent any large objects from hitting the driver. An airbag deploys when there has been a large impact. Sometimes in low-impact accidents, an airbag may not deploy. Although airbags are almost always safe, there are rare instances where some drivers are severely injured from the airbag deployment.
How does an airbag deploy?
Many do not know how an airbag works until they are involved in an accident. An airbag is usually found in the driver's steering wheel, along with another horizontal one near the dashboard. The airbag's size can vary depending on the type of car. An airbag goes off when the crash sensor gives off an alert. When they crash sensor alerts, the airbag is then filled with gas and deploys, coming out of the steering wheel within seconds. After a couple of seconds of being deployed and inflated, the airbag then deflates. When the airbag deflates, drivers can expect chemicals and dust in the air.
 How does a car airbag injury occur?
There are different ways in which a car airbag injury would occur, some examples include:
When the airbag is faulty and deploys on its own while the driver is driving and not involved in an accident
 When the airbag deploys in a minimal car accident
 When the airbag failsto deploy in a very severe car accident
 When the airbag malfunctions and deploys after the accident has occurred
Common Airbag Injuries
These injuries may vary depending on the type of accident along with how and when the airbag was deployed:
back injuries are the most common injuries caused by an airbag deployment
cuts and abrasions onto the upper part of the body, such as face, chest, and shoulders
internal bleeding from the organs as a result of the high pressure and impact from the airbag deployment
hearing loss or a permanent loud ringing in the ear
skin irritation from the airbag chemicals and powders released from deployment
bone fractures to the rib cage, wrists, and skull
eye injuries caused by the airbag chemicals getting into the driver's eyes
concussions
irritation to the lungs, especially to those who have asthma
burns caused by the airbag cloth
What should I do after an airbag injury?
After a car accident, it is essential that the car's airbags are not tampered with or thrown away. This will be an integral part of the trial or settlement negotiations when determining the airbag injury. For more information on what to do after a car accident, please contact one of our attorneys.
How can I prevent an airbag injury?
Although you cannot completely prevent an airbag from injuring the driver, there are some steps drivers can take to prevent severe injuries if the airbag doesn't deploy. Some examples of safety precautions are:
 Never place your child in the front seat the passenger side. Children should always be in the back seat in a child seat.
Always wear your seatbelt
If you are the driver of the car, make sure everyone in the car is wearing their seatbelt
The NHTSA suggests that the car seat should be at least 10 inches away from the airbag deployment area. Being too close to the airbag deployment may result in more severe injuries, and being too far from the airbag deployment area may not prevent injuries if an accident were to occur.
Make sure to hold the steering wheel with both hands and constantly be alert regarding the circumstances around you to prevent any accidents
Who are the potential defendants in a car airbag injury lawsuit?
If the airbag showed signs of a defect, the defendant in the airbag injury lawsuit will most likely be the airbag manufacturer. The claim will be pursued by your car accident attorney under a legal personal injury claim. During this claim, the lawyer will have to prove that there was a defect when the airbag was deployed, and how the defect caused injuries to the driver. That Is why it is important to make sure the airbag is not tampered with after the accident. Several experts, along with the attorneys, will inspect the airbag and the crash sensor to determine if there was a defect.
Airbag Recalls
Every year, different car manufacturers recall their airbags for any defects that they may have.
These defects include electrical components that are not completely wired correctly. To determine if your car's airbags are being recalled, you can visit your car manufacturer website and input your VIN number to determine if your car does have a recall. The VIN number can be found near the doorway of the driver's side or any DMV registration paperwork.
Despite the fact that airbags could result in some serious common injuries, airbags still save people's lives. Contact our personal injury airbag attorneys today for a free consultation. We have decades of personal injury experience dealing with airbag injury car accidents, and will work to have you compensated for your injuries. For more information about our personal injury attorney team, please contact us today.
***Disclaimer: This blog is created by Heidari Law Group for educational purposes. This article provides a general understanding of the law. It does not provide specific advice. By using this site and reading through this blog, there is no attorney-client relationship created between you and any member of Heidari Law. Further, due to the constant change of the law, some parts of the information above may no longer be good law.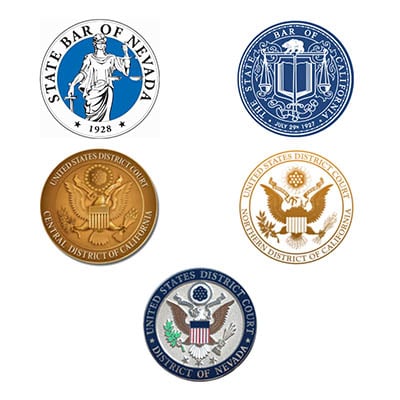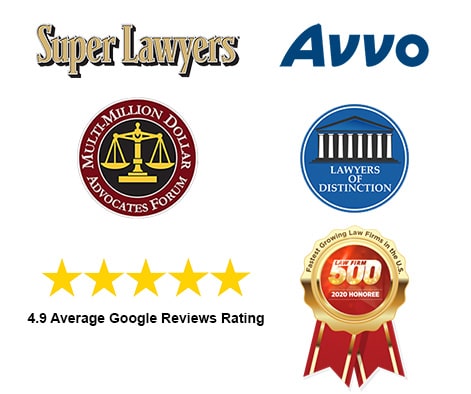 ,
I was injured in a car accident last year in March. The lawyer made sure that I went to all of my chiropractor sessions and that I get the medical attention needed. I also got MRI's as needed and also got back injections as needed. He was very persistent on contacting me, even when I wasn't reachable, and making sure that I got treated right and paid a good amount at the end. He is a very respectful person and great lawyer. I do recommend him and his entire friendly staff.