Car Accident Attorney in Los Angeles – Auto Accidents
Are you in Los Angeles and have recently suffered through a car accident? Let the experts at Heidari Law Group help. Contact us today.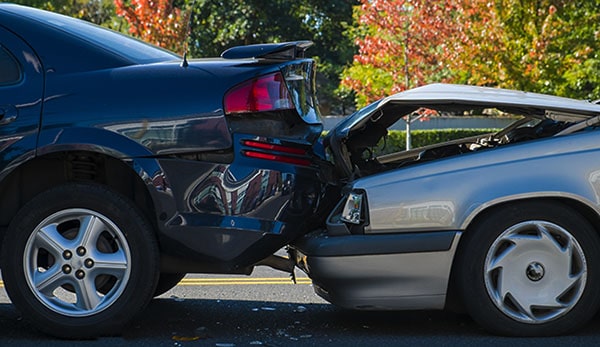 Car Accident Attorneys & Auto Accident Lawyers in Los Angeles
At Heidari Law Group, one of our top priorities is to assist those who have been injured in a car accident in Los Angeles by getting them the justice they deserve. Call us at (213) 884-4881 to get an absolutely free consultation, with zero risks attached. If you have recently been hurt in or near Los Angeles, due to a car accident, or any other type of auto injury – our Los Angeles car accident attorneys are ready to take your case. If for some reason you became injured due to the negligence of the other driver, we are also here to help. Our team here at Heidari Law Group can offer a risk-free consultation, and more importantly assist you – regardless of all the details of your accident. Let us handle the hard part. Consider us your advocates who have your very best interest in mind. Call us today.
Heidari Law Group's Los Angeles car accident attorneys will never charge you a fee, if you have ever been injured – and only unless we end up winning your case. There are zero upfront fees or costs on your end, and furthermore our attorneys are available 24 hours a day 7 days a week. We want the very best for you and your family and understand what it takes to get the right verdict.
Recent Los Angeles Car Accident Statistics
Living in Los Angeles definitely has its perks. From the tall palm trees of Santa Monica to the iconic streets of Hollywood, people from all over the world visit the "City of Angels" to check out its historically memorizing views – and weather. But just like any other crowded city, Los Angeles has its pitfalls. At a press conference on a Monday morning in December of 2019, the Los Angeles Police Department stated there were 236 traffic deaths and 54,000 crashes that happened throughout all of last year. The citizens of Los Angeles became victim to a 32% increase in fatal crashes in the last five (5) years, local police stated.
What Should You Do After a Car (Auto) Accident in Los Angeles?
Immediately after you get into a car (auto) accident, the right thing to do is jot down as much information as you can, especially from the other driver – since they may have their own idea of how it happened.
Here are some of the possible variables you should be keeping your focus on:
✔ Obtain all the important information from the other driver: their name, phone number, address, and license.
✔ Do not forget to write down the license plate number of the other car, and take pictures of the car as well.
✔ Get the insurance policy and even their insurance company information from the other driver.
✔ Take down as much information as possible about the accident itself.
✔ Should there be any witnesses present, then it would be wise to immediately get their contact information.
✔ A formal police report is important, and ensure that the local police arrive at the scene so you can have everything you need to relay the information over to your Los Angeles car accident attorney.
Source: LAPD Traffic Collision Data/Los Angeles County GIS Data Portal
If you were recently involved in a car (auto) accident, please do not hesitate to contact us here at Heidari Law Group. Our team is ready to help.
Heidari Law Practice Areas in Los Angeles