Electrical Accident Attorneys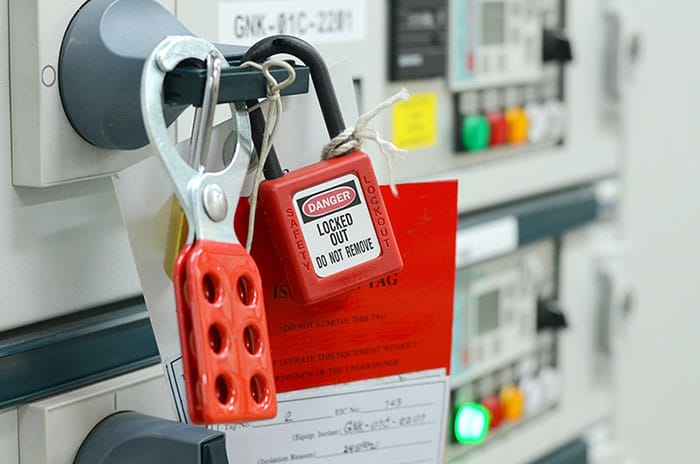 Approximately 400 people at home and 4,000 people in the workplace are electrocuted each year. Electrical accidents can be devastating for not only victims but also their families.
They occur when your body becomes part of the electrical circuit, causing electricity to flow through it. Depending on the electrical current that passes through the body, you can suffer mild, moderate, or even life-threatening injuries.
But after an electrocution accident, the other party may send their investigators and lawyers to the scene. Often, they may try to alter evidence to avoid responsibility.
This is why you should consult an electrical accident attorney as soon as possible. While they may not undo the pain, they can fight on your behalf and ensure you get justice.
Here's how an electrical accident lawyer can help your case:
Determining Liability
Depending on the cause and location of your electrocution accident, different parties may be responsible for your injuries. When you hire an electrical injury attorney, they can help you figure out the type of electrical accident you had to determine who's at fault.
With so many parties involved, determining liability in an electrical accident can be hard. It requires an advanced understanding of the workings of the scene of the accident as well as negligence theory.
An electric shock injury attorney can help you find the at-fault party so you can go after them for compensation. The types of liabilities in an electric shock accident include:
Premises Liability Laws
Property owners and managers have a legal to keep their property safe for its occupants and visitors. You can sue them if your electrical accident was due to poor maintenance.
Utility Corporation Liability
Got into an accident due to improper installation and maintenance of power lines? Your lawyer can build a case against the electric company to get your compensation.
Product Liability
When you buy an electrical product, you expect it to be of good quality. But sometimes you can purchase a faulty electrical product. If it injures you, you may be eligible to make a faulty electrical product compensation claim.
Employer's Liability
Lack of proper safety guidelines and training in the workplace can lead to electrical accidents. If you get electric shock injuries at work, your supervisor, contractor, or the company you work for may be held responsible.
Proving Negligence
After determining the party that was responsible for your electrocution injury, an electrical accident lawyer will help you prove negligence. They must prove the following four elements to show that the defendant acted negligently:
Duty: The electrical injury lawyer will assess the situation to see whether or not the defendant owed you a legal duty of care.
Breach: The lawyer will determine whether the defendant breached the duty of care by doing or not doing something that lead to you getting injured.
Causation: The electrical accident attorney will help you prove that the defendant's negligent actions or inaction lead to your electrocution injuries,
Damages: It refers to the injuries you suffered as a result of the electrical accident.
Filing Personal Injury Claims with the Insurance Companies of At-Fault Parties
When an insurance policy covers your electrical accident, and a claim is filed, they can assign an insurance adjuster to investigate what happened. The insurers also try to figure out how much the claim is worth. The insurance companies focus is to keep payout as low as possible so that it makes profits.
They may try to tamper with evidence and even use your own words against you to lower the compensation. This is why you should let an electrocution injury lawyer represent you. They will talk with the insurance adjuster on your behalf and also protect your evidence.
While insurance companies want to pay you as little compensation as possible, they also want to avoid a personal injury lawsuit. They will want to settle the case out of court.
Therefore, having a lawyer handle your case will ensure they negotiate fair compensation for you. If the insurance company is unwilling to pay, your electrical accident attorney will be ready to defend you in court.
Filing a Personal Injury Complaint in the Civil Court
If you and the insurance company fail to agree on the out-of-court settlement, your electric shock injury lawyer will file a lawsuit in court. After the complaint is filed, your lawyer will locate the defendant and serve them the complaint document.
Serving the complaint is important, as it ensures the defendant does know about the lawsuit. The complaint document will also inform the defendant of the date that they must appear in court.
Helping You Get Proper Compensation
A qualified electrical shock injury lawyer can help you determine the amount of compensation you deserve and what needs to be done to get it. They can help you build your case and defend you aggressively to pursue a fair settlement.
Compensation benefits stemming from getting an electrocution injury attorney include:
Medical Benefits
They cover the costs of all medical care related to the electrical accident including doctor's visits, medication, and any future medical treatments. You can also get compensation if you also go for therapy.
Income-Replacement Benefits
An electrocution accident can make you incapacitated and unable to work. If this is the case, you can get benefits to cover your lost wages
General Compensatory Benefits
After an electric shock accident, you can also get some general compensation. These compensatory benefits include pain and suffering and low quality of life after the accident.
Wrongful Death Benefits
Did you, unfortunately, lose a loved one during an electrical accident?
You can pursue compensation to cover funeral and burial expenses. Other types of compensation may include cover for loss of consortium/companionship, emotional distress, and loss of financial contribution.
Hire Our Electrical Accident Attorney for Fair Compensation
Were you or a loved one injured by an electrical accident? Look no further than Heidari Law Group for experienced help in California & Nevada. Our professional electrical accident attorneys will help you build a solid case to help ensure you get the maximum compensation for your damages suffered. Contact us to get a free case evaluation.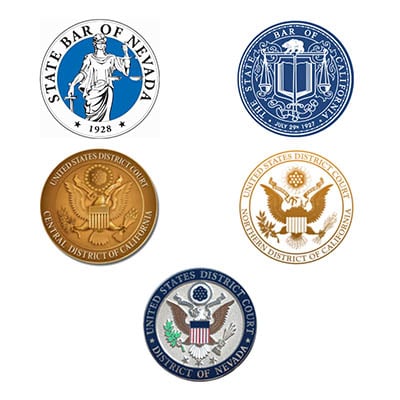 Sam was so professional and did a great job. He is so friendly and trustworthy. I am totally satisfied with them and highly recommend them.