Defective Product Attorney
Get help with defective product cases with the experienced team of product liability lawyers at Heidari Law Group.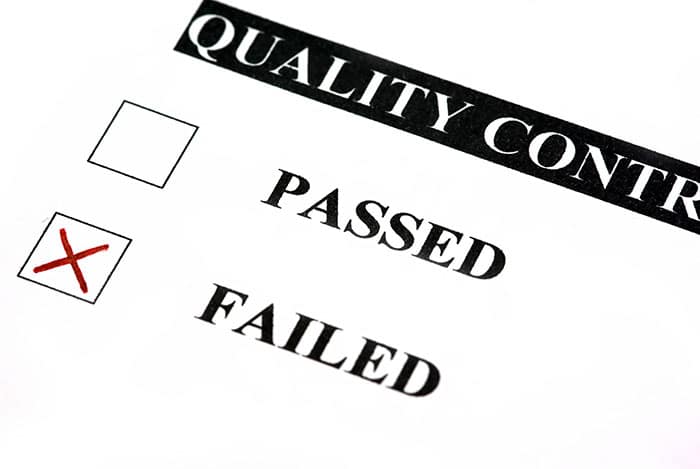 As a consumer in the U.S, you have a general expectation that the products you purchase are safe if used in the manner they are intended. It is surprising then that there are thousands of injuries in California annually, due to defective products.
Being injured due to a defective vehicle, a malfunctioning tool, or a dangerous medical product can be shocking and terrifying. More than likely you have many pressing questions.
Like, do you have grounds to file a product liability claim? What happens in most product liability cases? And what, if any, are your consumer rights?
A defective product attorney will help you understand and answer these questions. As well as be your voice in a defective product case if you need to collect damages from the makers of a defective product that injured you.
What is Product Liability Law?
Defective products can malfunction and cause injury or even death. Product liability law holds the manufacturer, designer, or store owner liable for those damages.
There are 3 general types of product liability cases, design defects, manufacturing defects, and marketing defects.
Design defects are glaring flaws that were somehow overlooked during the designing phase of a product.
The product is performing as designed, yet in that performance, a consumer comes to harm. Most commonly children's toys and furniture fall into this category of product liability claims.
Manufacturing defects usually affect a single product or single batch of products. Instead of a flaw in the design, manufacturing defects occur during assembly.
These are the most common types of product liability claims as they include autos and auto part defects. As well as industrial machines, and medical and safety equipment.
Marketing defects can also be called inadequate labeling or lack of instruction defects. This type of defect is unique as the products themselves are not flawed, but a lack of adequate warnings or labels makes it unsafe for regular use.
Pharmaceutical products without sufficient warnings against misuse or side effects fall under this branch of liability law.
What to Look for in a Defective Product Attorney
Though similar personal injury law is not the same as product liability. Your product liability attorney should be well versed in the often convoluted field of defective product cases.
There is no national product liability law. Each product liability claim falls under state-specific laws. Those laws differ from one state to the next.
An experienced defective product attorney will substantiate your product liability claim. With their expert guidance, you can determine if your product liability claim could settle in court or out of it.
Sometimes manufactures are aware of possible defects or flaws in their products. This does not always mean they assume settling litigations would be cheaper than recalling and supplying a safer product.
It is possible they have not had time to make the public aware of the situation yet.
Either of these examples would require a knowledgeable and experienced product liability attorney. They must understand the basic mechanics of the product. Deduce how that product was defective.
Then combine that knowledge with how that relates to your injury and all the relevant law needed to get you the result you deserve.
You have the legal right to seek compensation when you have been injured by defective products. But this does not mean winning your case will be easy.
Companies hire massive legal teams in order to protect the reputation of themselves and their products. These literal goliaths fight back against defective product claims.
It is very common to see plaintiffs' claims of defective products be dismissed or disputed.
It is incredibly important to hire a product liability lawyer who is a proven expert in cases of strict liability and how it applies in tort law. In short, your product liability attorney has the ability to prove the defendants were liable for your injury, regardless of intent.
Basic Product Liability Case Steps
California law does provide protections to consumers who are injured by defective products. Those protections have their limitations, however.
For instance, the statute of limitations limits the time period to file a product liability case to two years.
Funds can also only be recovered for the amount the victim was not at fault. Meaning if the victim was found to be 20% responsible for their injuries then only 80% of reparations can be sought.
The very first question your defective product lawyer will attempt to answer is, "was the product defective?" They will seek to prove that this accident, which led to your injuries, stemmed directly from a defective product.
How they go about proving this varies from retrieving the product in question to witness statements. An experienced product liability lawyer will also submit the defective product to two accepted tests.
The risk-utility test, and the consumer expectations test.
One claims that the defendant is not liable if the evidence shows the product's risk does not outweigh its utility. While the latter states the defendant is not liable if a reasonable consumer would not encounter the defect during regular use.
Secondly, "was your injury caused by the defect of this product?" Your defective product attorney knows it is not enough to state this product caused you harm.
They will help you prove it, through relevant medical and police records as well as a full investigation at the scene of the accident. It can be quite clear sometimes that a product has injured someone, but the exact nature of this injury event is not always so obvious.
The next step your defective product lawyer will attempt to conquer is, "how has this injury affected your life?" The impact of a defective product can be far-reaching into many facets of your daily life.
Your defective product attorney will research how exactly this defective product claim has impacted you, and get you the compensation you need to recover.
And finally, to be fully prepared your defective product attorney should also examine how you were using the product. It is not a case-ending deal breaker if you were not, but it is easier to prove the defendants' negligence if you were using the product exactly as it was intended to be used.
Reparations for Product Liability Cases
Of course, every legal case is different, and no attorney can promise you a set sum, but winning your product liability claim does usually come with some financial compensation. Most commonly reparations are awarded for things like lost wages and medical bills.
In the case of wrongful deaths due to defective products, you may also pursue funeral expenses, wrongful death compensation, or pain and suffering costs.
In fact, property damage, death, and injuries due to product liability claims cost the nation over $1 trillion annually. Though perhaps not the most glamourous field of law there have been some fairly large settlements in defective product cases.
In 2002, Phillip Morris was ordered to pay $28 billion in punitive damages. Plus $850,000 in compensatory damages to a woman who argued smoking their cigarettes gave her lung cancer.
35 million GM customers filed a class-action suit in March of 2008. They claimed GM used a damaging chemical in their Dex-cool coolant which damaged many engines.
GM settled for close to $150 million. Which came out to anywhere from $50 to $800 per customer.
Another interesting settlement is against Dow Chemical Co. and Corning Inc. Women were injured when their silicone breast implants ruptured, and each woman won $12,000 to as much as $60,000.
What made this case unique is that they were also ordered to pay as much as $5,000 to women wanting to get their implants removed.
It is good to remember that these examples of cases are the exception, not the rule. You should speak to a defective product attorney if you believe you may have a defective product case.
Many of the areas' top law firms even offer a free case evaluation. Often handling cases based on contingency, meaning you do not pay them a fee.
They will collect an agreed-upon percentage after winning your case. This is a mutually beneficial tactic as you don't have to pay upfront, and your defective product lawyer has extra incentive to work diligently for you.
Get in Touch with A Defective Product Attorney Today
Big companies have a responsibility to provide safe, effective products, with proper warnings and instructions for use. When they do not uphold their duty of care, they are negligent and need to be held accountable.
If the time to file a defective product claim runs out, it can be almost impossible to get the compensation you need. Reach out to one of our defective product attorneys today.
Our experienced legal team can help you construct a game plan from your legal options. We will inform and advise you of your consumer rights according to California defective product laws.
We believe you should be represented by the best possible defective product lawyers, in order to receive the best possible defective product case outcome.
You deserve a defective product lawyer team with the most experience, the highest-rated client relations, the top resources and experts, and most importantly a proven track record in trials and settlements.
Contact our team of experienced product liability attorneys at Heidari Law Group today.