Maternity Discrimination Attorneys
Our experienced attorneys are ready to take on your pregnancy discrimination case. Call us today for a free, no-risk consultation.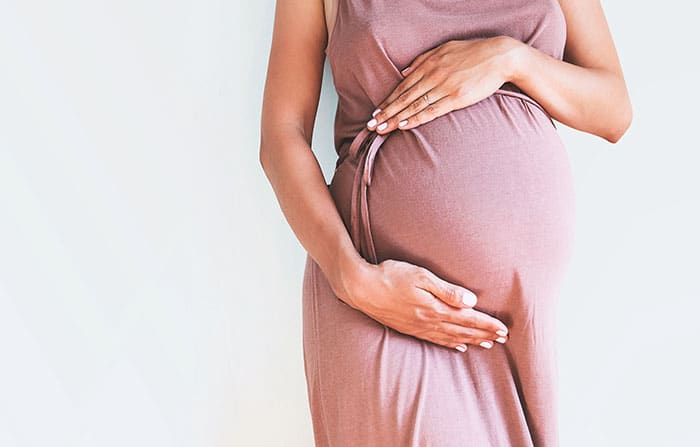 Pregnancy Discrimination Lawyers
We understand that it could be very worrisome to be working and pregnant with a child. There are so many thoughts running through your mind. But no employer has the right to discriminate against an employee because they're pregnant. If you or a loved one have been discriminated against at work because you are pregnant, contact our workplace discrimination attorneys in California and Nevada today. Our attorneys have decades of experience representing maternity discrimination cases.
We treat each pregnancy discrimination case individually,  and are ready 24/7 for any questions you may have. Many who have been discriminated against at work do not know that they even have a claim against their employers.
Have You Been Discriminated Against at Work?
Pregnancy discrimination cases are somewhat complex, mostly because the at fault party will try to give any other excuse for their actions rather than discrimination. Usually, workplace discrimination is not blatantly obvious. However, there are some indications that could show you were discriminated against. Examples include:
Getting fired because you are pregnant
Not getting hired because you are pregnant
Getting your hours reduced because you are pregnant
When your employer withholds your extra pay because you are pregnant
When your employer fails to provide you with mandated breaks after working 5 hours
If you have experienced any of the above circumstances, contact our attorneys immediately.
Could I Take a Pregnancy Related Leave from work?
Under California and Nevada employment laws, employers are required to provide their employees who are pregnant to take a leave of absence. When an employee does take a pregnancy leave of absence, the employer cannot:
Fire the employee (wrongful termination): It is illegal for your employer to fire you for having a child, being pregnant, or suffering pregnancy-related medical conditions.
Force the employee to use all their vacation days
Shorten the pregnancy leave
Make discriminatory statements: it is illegal for your employer to make derogatory and / or discriminatory statements regarding your pregnancy.
Fail to accommodate work conditions: your employer is required to provide reasonable accommodations if you request any accommodations for your pregnancy condition. For example, you could request to be transferred to a less stressful department, or take on less hours at work.
Pay discrimination: your employer cannot pay you less than another employee who holds a similar position simply because you are pregnant, or have recently had a child.
Examples of Pregnancy Discrimination
When the employer fires the employee in order to take them off the health plan
When an employer mocks the employee for being pregnant
When your employer questions your work ethic openly in the company after giving birth
When your employer retaliates against you for wanting to get pregnant (workplace retaliation)
When your employer denies allowing you breaks
When your employer demotes your position in order to avoid paying insurance
When your employer refuses to allow a lactation room be provided at work
Breastfeeding Laws in California
All employers in California are required to accommodate their employees who are breastfeeding. This means that employers may be required to have a lactation room, or provide breaks to breastfeed. California does not consider a bathroom stall to be adequate for breastfeeding purposes.
Family Medical Leave Act Lawyers
The Family Medical Leave Act is a federal law that requires employers to provide their employees for up to 12 weeks of unpaid family leave. This is also stated under the California Family Rights Act. This allows an employee to take off up to 12 weeks of unpaid leave if they, their family, or their children have a serious medical condition.
California Family Rights Act
The California Family Rights Act states the amount of time the employee could take off, along with the specific duration needed. This has to be discussed prior to the employee taking a family leave. The employer cannot ask for any other further medical information.
 Family leave can also be granted for parents who would wish to spend more time with their adopted or blood child. This is called "baby bonding leave" in California, and should be taken within 12 months of the baby being born.
 Pregnancy Disability Leave
If the mother of the child had a difficult pregnancy that renders them temporarily or permanently disabled, the mother could request a pregnancy disability leave. The pregnancy disability leave should be around 4 months after the baby's birth.
 If you've been denied family leave by your employer, contact our attorneys immediately to see if you have a valid claim against your employer for pregnancy discrimination.
Pregnancy Discrimination FAQ
Would I still be able to pursue a discrimination claim if I resign?
You will still be able to pursue a pregnancy discrimination claim against your employer even if you resign.
What type of compensation can I receive if I've experienced pregnancy discrimination?
Those who have experienced pregnancy discrimination can recover a variety of compensation, including back pay, lost benefits, and pain and suffering. Contact us today to determine what type of compensation you could receive for your pregnancy discrimination claim.
How do I request family medical leave from my employer?
 The employee has to tell the employer that they have a serious health condition in order to be granted the Family Medical Leave. Under California law, the employee does not have to disclose specifically what the serious medical condition is. The employer just has to show that they have a condition that will require treatments, and multiple doctors' visits that will restrict the employee's ability to do the job.
 Another option an employee can do to request for family medical leave is to get the certificate from their doctor that specifies the amount of time the employee needs to heal from their condition.
 The employer cannot reject the employee's request for family leave. However, the employer could ask the employee to go to another healthcare provider to have the employee examined by a neutral party.
What happens after my family medical leave?
If an employee takes time off under family medical leave, the employee is required to return to their same prior position. The employer cannot demote the employee's position to something else. The employee could take another position that is substantially similar to the employee's prior position.
Contact our California and Nevada Pregnancy Discrimination Attorneys Today
If you or a loved one has been discriminated against at work because you are pregnant, it is very important that you call us immediately. The longer you wait, the more likely you could possibly lose your pregnancy discrimination claim. That means you would not be able to collect any sort of compensation if you file a lawsuit against the at fault party if you file the claim too late.
Contact us for free no risk consultation. During the consultation, we will listen to your pregnancy discrimination claim, and determine whether you have a valid claim against the liable party. We will also answer any questions you might have regarding your pregnancy discrimination claim. We can also give you an overall idea of how much you could possibly receive in compensation for your pregnancy discrimination claim.
Our top-rated pregnancy discrimination claim attorneys understand that pregnancy can leave many left worrying about what their next steps will be. Our experienced discrimination attorneys will handle the entire legal process, while you focus on healing from your injuries.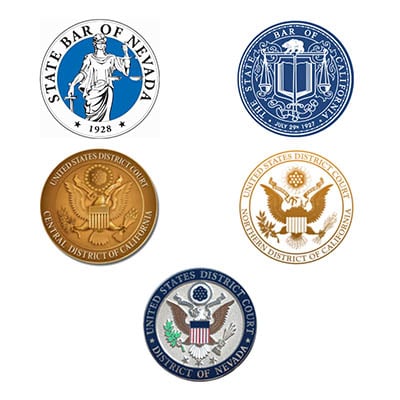 Sam was so professional and did a great job. He is so friendly and trustworthy. I am totally satisfied with them and highly recommend them.