Las Vegas Pregnancy Discrimination Attorney
Contact our Las Vegas pregnancy discrimination lawyers today if you have faced discrimination because of your pregnancy status.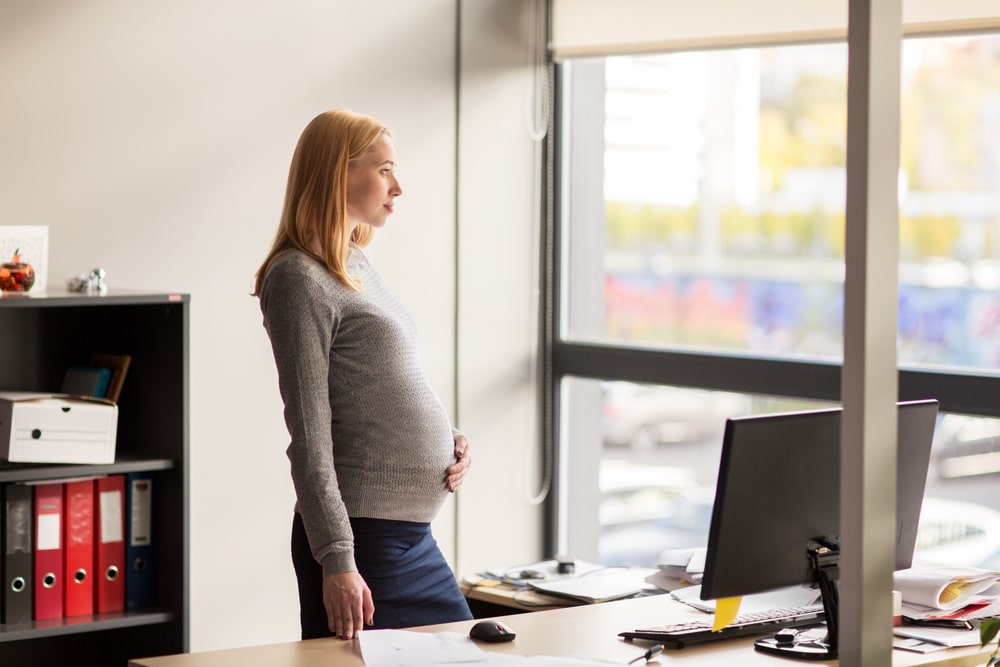 Unfortunately, when many employees share the good news of pregnancy at work, they may be discriminated against or retaliated against by their employer. If you have been faced with any type of discriminatory actions by your employer because of your pregnancy status, contact our Las Vegas pregnancy discrimination attorneys today to determine if you have a claim for compensation. for example, if you have been demoted or fired because you have told your employer you are pregnant, you may have a discrimination claim against your employer.
Our dedicated Las Vegas attorneys understand that being pregnant is great news, and no employee should have to suffer any harsh effects because of it. Contact our Las Vegas discrimination attorneys today for a free no risk consultation. During this initial consultation, we will discuss the different ways we can navigate through the legal process in your favor. Contact us today, because the longer you wait, the more likely you could risk getting your entire claim dismissed.
Our Las Vegas discrimination attorneys work on a contingency basis. You do not have to pay for our discrimination attorneys upfront until we win compensation in your favor. This means that until we win a settlement or judgment in your favor, you do not have to pay our attorneys anything. 
Whether you are a new employee, or have been working at your employer for years In Las Vegas, you will be entitled to pregnancy discrimination protections.  We understand that being discriminated against because of your pregnancy status could be very frustrating, and could cause emotional distress. Contact our attorneys today to determine how you can seek compensation for this emotional distress.
Examples of Pregnancy Discrimination in Las Vegas
Pregnancy discrimination can take place in many different ways, examples include:
Demoting an employee 

Firing an employee

Reducing the employee's hours 

Reducing the employee's wages

Transferring the employee

Giving the employee other responsibilities
 Can my employer ask me if I plan on becoming pregnant?
Under both Federal and Nevada law, an employer cannot ask an employee whether or not they are pregnant, or if they have plans to ever become pregnant. There is no valid legal workplace reason as to why an employer has to ask an employee if they are pregnant.
Pregnancy Leave Benefits
Nevada has several provisions in place that provide pregnancy leave benefits. For example, employers must provide leave to women before or after childbirth or miscarriage. If pregnant employees have been denied leave, they have a valid claim against their employer for damages. 
Nevada Pregnancy Discrimination Laws
The Nevada Pregnant Workers Fairness Act prohibits any type of discriminatory conduct by the employer simply based on the employee's pregnancy status. For example, the Nevada Pregnancy Act specifically mentions that an employer cannot refuse to make accommodations for pregnant job applicants or pregnant employees. An employer cannot also retaliate against an employee simply because they asked for a pregnancy reasonable accommodation.
Federal Pregnancy Discrimination Laws
In 1978, the federal government passed the Pregnancy Discrimination Act which prohibits women from being discriminated at work because they have recently given birth, they are pregnant, or are suffering any type of physical conditions as a result of pregnancy. 
Employers cannot discriminate against employees simply because of their pregnancy. The purpose of this law was to provide pregnant employees a safe work environment and to prevent a hostile work environment by employers. 
Under the United States Equal Employment Opportunity Commission (EEOC), victims who have suffered pregnancy discrimination at work could file a claim with this Commission. This commission then investigates and looks into the claim to determine whether the employee has a claim for damages. 
Can my employer force me to take a medical examination?
Your employer cannot request you to take a medical examination unless there is a good-faith reason. For example, a pregnant employee does have the right to request reasonable accommodations by their employer. Once they request reasonable accommodations, an employer then has the right to ask the employee to take a medical examination to determine the hardship the employees are facing in order to provide them reasonable accommodations.
How do you prove pregnancy discrimination in Las Vegas?
To prove pregnancy discrimination Las Vegas, your Las Vegas discrimination attorney has to meet several different types of elements. That means the more evidence you have, the stronger your claim will be. These elements include:
You were pregnant

You are a qualified employee for the job

Your employer took adverse action against you (firing you, demoting you, reducing your pay)

Your employer took adverse action because you were pregnant. This is one of the most difficult elements a plaintiff has to prove in a pregnancy discrimination lawsuit. That is why it is very important to have an experienced pregnancy discrimination attorney on your side to make sure that your claim is strong.

Our dedicated Las Vegas discrimination attorneys will work to make sure that you have enough evidence in your favor to file a pregnancy discrimination claim. 
Family and Medical Leave Act
Under the Family and Medical Leave Act of 1993, employees can take unpaid leave without having to lose their job. This unpaid leave could occur if the employee has a medical condition, is pregnant, or is assisting a family member with a medical condition. The employee could take 12 work weeks of leave within 12 months for childbirth, for caring for a newborn, or for caring for their family member.
Health Insurance
An employer must not treat an employee differently, or fail to provide them with health insurance if they are pregnant, or planning to become pregnant. The health insurance that is provided by the employer in Nevada must cover the expenses of pregnancy-related conditions. Pregnancy related expenses should be reimbursed similarly to any other medical condition. 
Nevada Equal Rights Commission
One of the first steps you should take if you have suffered pregnancy discrimination is to file a claim with the Equal Employment Opportunity Commission (EEOC) or with the Nevada Equal Rights Commission (NERC). Both these departments take on pregnancy discrimination claims, and we'll investigate and look into your claims. You don't need to file a separate claim with both parties.
Once the EEOC or the NERC investigates the claim of pregnancy discrimination, they will issue you a right-to-sue letter. This right-to-sue letter is one of the requirements needed to file a civil claim against the other party in court. At this point, you then will be able to seek compensation from the at-fault attorney. 
When should I file my pregnancy discrimination claim?
Under Nevada law, you must follow your pregnancy discrimination claim within 300 days from the date that you were discriminated against. If you file your claim after these 300 days, you could risk getting your entire pregnancy discrimination claim dismissed.
Being pregnant with a child should be joyous, and no employee should have to be discriminated against simply because they are expecting a child. Our Las Vegas top rated discrimination attorneys are here to help with your claim if you have faced any type of misconduct by your employer. Other than pregnancy discrimination, our discrimination attorneys also deal with: