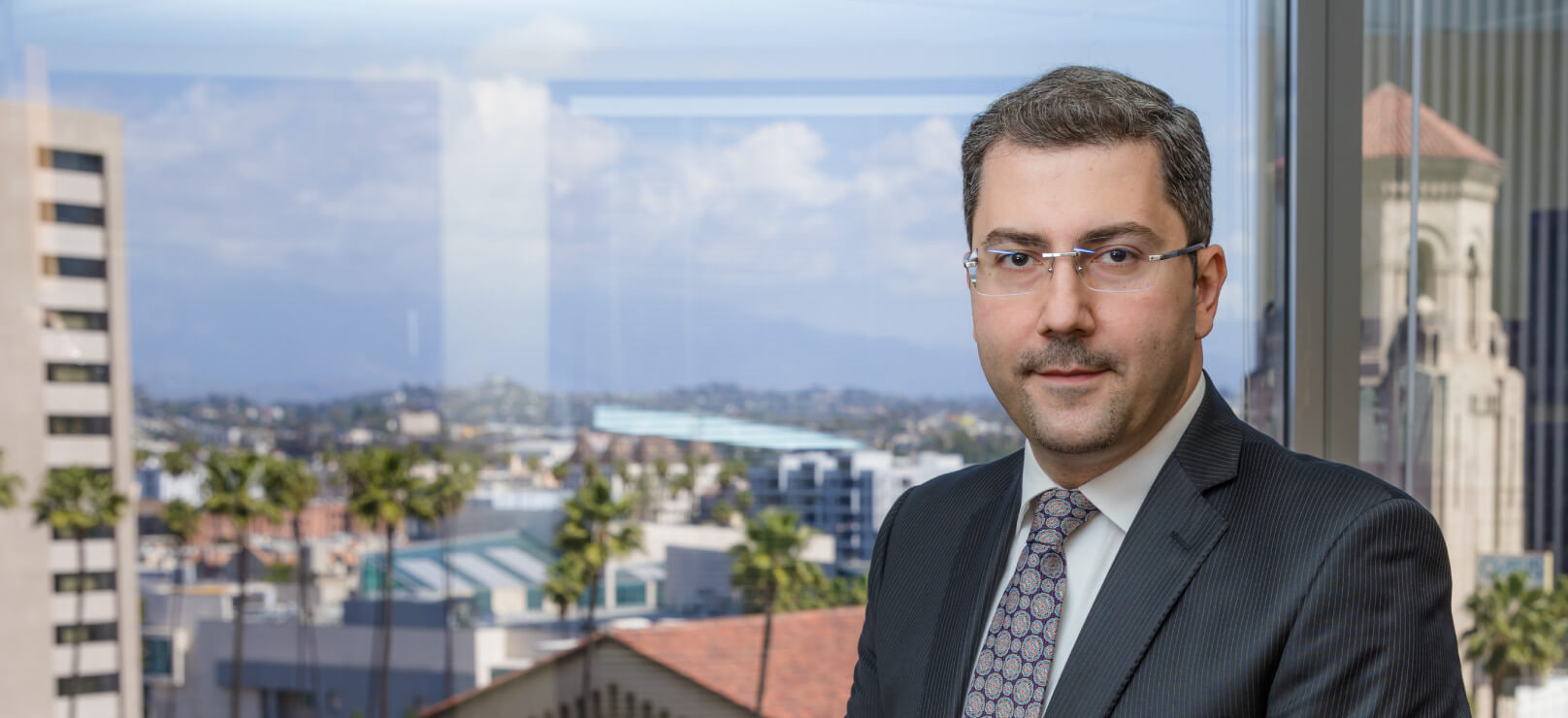 Los Angeles
Workplace Retaliation Lawyer
Contact our Los Angeles attorneys to learn how you can file a claim against your employer for wrongful retaliation in Los Angeles. Our team has decades of experience helping our clients navigate through the legal process.
$500,000
Premises Liability
$1.4 Million
Brain Injury
$3.3 Million
Motorcycle Accident
$2.0 Million
Car accident
$1.0 Million
Ride Share Accident
$1.1 Million
Motor Vehicle Accident
$500,000
Trip and Fall Accident
$1.0 Million
Medical Malpractice
$250,000
Airline Accident
$500,000
Premises Liability
$1.4 Million
Brain Injury
$3.3 Million
Motorcycle Accident
$2.0 Million
Car accident
$1.0 Million
Ride Share Accident
$1.1 Million
Motor Vehicle Accident
$500,000
Trip and Fall Accident
$1.0 Million
Medical Malpractice
$250,000
Airline Accident
Case

Results
$3.3 Million
Motorcycle Accident
$2.0 Million
Car accident
$1.4 Million
Brain Injury
$1.1 Million
Motor Vehicle Accident
Los Angeles Workplace Retaliation Lawyer
No employee should be retaliated against by their employer for speaking up and doing the right thing. Retaliation can take place in many forms, such as being terminated or being punished by receiving lower wages. If you have been retaliated against by your employer for speaking up against the company in Los Angeles, you may be entitled to protection and compensation. For example, if you report your employer's unlawful activity, you have a protected claim against your employer for any retaliation.
California has several laws in place to protect the rights of employees from any type of retaliation they may face in the workplace. Although there are several laws in place, there are still several retaliatory events that occur at the workplace. If you have been punished by your employer for whistleblowing, contact our workplace retaliation lawyers for a free consultation today.
What is workplace retaliation in Los Angeles?
Retaliation is when an employer takes disciplinary actions on or creates a situation for an employee because the employee partook in an activity protected by rights granted from the Equal Employment Opportunity Commission (EEOC). Activities that are protected by the law according to the Equal Opportunity Commission include speaking up against an unsafe work environment. When the employee speaks up against the workplace environment, they are essentially considered a whistleblower.
According to the EEOC, nearly half of the complaints filed in 2017 included a retaliation charge. This accounted for more than any other type of complaint by far, showing that retaliation is not uncommon among American companies.
Even if disciplinary action was enforced on an employee after they filed a complaint with an EEOC, it's not necessarily always considered to be retaliation. For example, if Jim was fired just after he filed a complaint with the EEOC, but the employer let Jim go because of his consistently poor performance and has the documentation to back that claim up, then this would not be considered an act that was made in retaliation to Jim's filing of the complaint.
How to Prove Workplace Retaliation in Los Angeles
It is important to hire an experienced workplace retaliation attorney that has represented employees who have been retaliated against in the past, especially in Los Angeles. There are several elements that a workplace retaliation attorney must meet. For example, your employment attorney must be able to establish a connection between the employees' complaints and the employer's retaliation. Our attorneys are dedicated to working to gather as much information as possible to create a timeline of events that describes the retaliatory actions.
What are the elements in proving workplace retaliation in Los Angeles?
Proving workplace retaliation is often very difficult to prove since employers may base their reasoning for firing an employee on several other lawful reasons. There are specific elements that must be proven in order to bring a successful workplace retaliation lawsuit against your employer. These elements include:
You engaged in a protected activity at work
Because you engaged in the protected activity, your employer retaliated against you with an adverse employment action (examples of adverse employment action include firing, reducing pay)
The reason why your employer engaged in adverse action was because you engaged in the protected activity
The most difficult elements to prove are the second and third elements. A successful workplace retaliation attorney in Los Angeles will have to prove the connection between the workplace activity and the adverse retaliation suffered. Our attorneys have decades of experience representing workplace retaliation claims, and will assist you throughout every step of the legal process.
What is an adverse employment action?
One of the elements in proving workplace retaliation in Los Angeles is that the employee has to show that the employer took an adverse employment action against the employee after they engaged in a protected activity. Examples of adverse employment actions include firing, failing to promote, demotion, reducing the employee's salary, and reducing the employee's benefits. If you have experienced any of the mentioned circumstances, contact our workplace retaliation attorneys immediately.
When should I file a workplace retaliation lawsuit in Los Angeles?
Each state has a statute of limitations that states the amount of time that a plaintiff can bring a lawsuit to court. If the plaintiff brings the lawsuit to court, they could risk losing the entire case, and failing to collect any damages from the employer. Employees who have suffered workplace retaliation in California have one year from the date of the adverse employment action to file a lawsuit against their employer. However, there are several exceptions that exist that protect the employee, and could lengthen the time they have to bring a lawsuit against their employer. To determine if you fall under any of these exceptions, contact our employment law attorneys today.
Severity of the Retaliation
California workplace retaliation laws also consider the severity of the retaliation. California requires that the retaliation be severe in order to disrupt the employee's work. Sometimes, it could be very difficult to prove workplace retaliation in California because both states considered employees "at will" employees. These types of employees could terminate the relationship at any time for any reason. However, that does not mean that employees do not have a claim for workplace retaliation. Employees are protected under California labor laws and the Whistleblower Protection Act.
What is a workplace whistleblower?
A workplace whistleblower is someone who reports unlawful or illegal workplace conditions. An employer could not retaliate against an employee for reporting the employer. California has several workplace whistleblower laws in place that protect a whistleblower.
Whistleblower Protection
Under California labor code section 1102.5, employees who report suspected illegal activity at the workplace cannot be fired or retaliated against. This labor code also protects employees who refuse to participate in unlawful conduct at work.
Laws that address whistleblower protection:
The Whistleblower Protection Act
The Sarbanes-oxley Act
The Occupational Safety and Health Act
The California Whistleblower Act
California Labor Code Section 1102.5 (a)
"An employer, or any person acting on behalf of the employer, shall not make, adopt, or enforce any rule, regulation, or policy preventing an employee from disclosing information to a government or law enforcement agency, to a person with authority over the employee, or to another employee who has authority to investigate, discover, or correct the violation or noncompliance, or from providing information to, or testifying before, any public body conducting an investigation, hearing, or inquiry, if the employee has reasonable cause to believe that the information discloses a violation of state or federal statute, or a violation of or noncompliance with a local, state, or federal rule or regulation, regardless of whether disclosing the information is part of the employee's job duties."
Can I be fired for no reason in Los Angeles?
The most straightforward answer is: it depends on the reason you were fired. California is considered to be an at-will state. At will means that the employer-employee relationship can terminate for any reason by any party at any point. For example, if your employer does not like your work, or thinks you're lazy, your employer could fire you at any point.
Usually, job opportunities in Los Angeles usually have employment contracts. In the employment contracts, the employment relationship is described to be an at-will employment relationship. An employee most likely had to sign this contract before starting a job.
But, this does not mean that your employer could fire you for any reason. Your employer could only sorry you for a lawful and legal reason. Retaliation is an illegal reason, and an employee has a valid claim against their employer. For example, a legal reasons include discrimination based on the employees race, gender, religion, etc.
An employee could not be wrongfully terminated, discriminated against, or harassed at work. When an employee experiences such type of behavior from their employer, they have a valid claim against their employer.
What are some protected activities in Los Angeles?
Workplace retaliation occurs when the employer wants to get back at the employee for engaging in a protected activity. There are several different types of activities that are considered "protected," this includes:
Reporting workplace sexual harassment
Discussing salary with coworkers
Discussing salary issues with a manager
Taking family time off
Taking time off to serve on a jury
Taking a sick leave
Reporting the company for failing to provide reasonable disability accommodations
Reporting hazardous health conditions
Reporting discrimination in the workplace
Going to political rallies and protests
What type of damages could I receive for workplace retaliation?
There are different types of damages a plaintiff who has suffered workplace retaliation could receive. This includes:
Economic damages: this type of damage is easily calculated and includes lost wages and lost job opportunities
Non-economic damages: these are damages that are not easily calculated and involve more of the emotional distress that the plaintiff has suffered.
Punitive damages: in certain circumstances, punitive damages are awarded when the employer shows malice and the court wants to deter this type of behavior.
Examples of Workplace Retaliation in Los Angeles
Workplace retaliation can include any adverse action taken on an employee for engaging in a protected activity. This can include actions such as:
Unfair demotion
Unfair firing
Reduction in pay
Reduction in hours
Disciplinary action
Negative performance reviews
Job relocation or role reassignment to a less favorable position
Shift reassignment to a less favorable time
Unfair relocation
Verbal or physical abuse
Threatening or making reports to immigration authorities about the employee's citizenship status
Spreading false rumors about the employee
Treating the employee's family members negatively
Any other actions taken to deter a reasonable employee from filing a complaint
This is not an exhaustive list, there are several other different types of workplace retaliation suffered. If you believe you have suffered any of the above examples, contact our attorneys today.
Protected Activities Under the Equal Employment Opportunity Commission
Under the protection rights granted by the EEOC, it's unlawful for an employer to retaliate for activities such as:
Expressing concern over employment discrimination to a manager or supervisor.
Providing answers to investigators during an employer investigation looking into alleged harassment.
Intervening to protect others from unwanted sexual advances or resisting them.
Bringing EEOC-related compensation disparities to the management's attention.
Requesting different accommodations due to religious belief or disability.
Advising another employee about EEOC laws or compliance.
Providing information to the employer during an internal investigation regarding an EEOC-related issue.
Discussing the gathering of evidence for a potential EEOC complaint with other co-workers.
Taking any part in an EEOC investigation, complaint, lawsuit, or charge as a complainant or witness.
Refusing to follow directions that would lead to discrimination.
Asking supervisors or co-workers about their salaries to discover potentially discriminatory wage practices.
Under all circumstances, participation in any complaint process is fully protected against retaliation by the law.
What should I do If I suspect workplace retaliation in Los Angeles?
If you suspect workplace retaliation, or have been the victim of workplace retaliation, there are certain steps we advise our clients to take. This includes:
Document everything: it is important to keep a detailed journal that describes the incident in detail. Include dates, documents, emails, internal memos, witness information, or any other information that could be used to strengthen your workplace retaliation case.
Contact your employer: we advise that employees initially contact their internal department, such as the human resources department, to deal with the harassment issues internally. It is important to follow workplace protocol in order to show that you have the complaint on record.
Hire our experienced Los Angeles employment attorneys: if you file a complaint with the human resources departments and they fail to make any changes, or the retaliation persists, we advise that you seek a skilled employment attorney immediately to deal with the workplace retaliation.
We understand that workplace claims could be very stressful and complex. Our experienced workplace attorneys are here every step of the way to guide you through your legal claim.
How Can Our Employment Law Attorneys Help Your Retaliation Claim?
Workplace retaliation claims could somewhat be complicated, especially if there isn't much physical evidence. Our retaliation claim attorneys:
Conduct in-depth investigations to determine the merits of your claim;
Create an effective legal strategy to pursue your workplace retaliation claim;
Look into the employer's past history;
Hire experts to determine lost pay;
Negotiate with your employer to reach a fair settlement.
Do I have a retaliation claim against my employer?
To determine if you have a valid retaliation claim against your employer, contact our employment attorneys in Los Angeles today. We offer free, no risk, confidential consultations where we will review your legal claim, and determine if you have a valid employment retaliation claim against your employer. There are several laws that prohibit workplace retaliation, but to determine if you are protected under any of these laws, contact our attorneys today.
How much do our Los Angeles workplace retaliation attorneys cost?
Our Los Angeles workplace retaliation attorneys work on a contingency fee basis, which means that you do not have to pay our attorneys the front until we win a judgment or a settlement in your favor. We understand that after workplace retaliation, you could be suffering financially. This allows us to pursue your legal claims while you do not have to pay for us up front.
Find Experienced Legal Help at Heidari Law Group in Los Angeles
If you're looking for help with a potential workplace retaliation case, you shouldn't have to settle for anyone who doesn't have a significant level of experience in the subject matter.
At Heidari Law Group, our team of employment lawyers has years of experience building successful arguments in cases of workplace discrimination, workplace harassment, wrongful termination, and wage and hour disputes. We understand the difficulties that employees are going through when facing retaliation from their employer and can help you build a strong legal argument based on the facts.
Our attorneys also have decades of experience handling whistleblowing lawsuits and are well-versed in federal and California whistleblowing Protection Acts. Our retaliation attorneys represent employees who get fired for doing the right thing. We believe that no employee should be retaliated against for doing the right thing. Contact us today because every employee deserves to work in a safe environment.
Get in touch with an expert in employment law today at 1-833-225-5454 or fill out our contact form for a free case evaluation today.
Contact Us
Practice Areas
Service Areas
testimonial
Contact Us
24/7 Free Case Evaluation