Mercury Bad Faith Insurance Attorney
Contact us today to schedule your free no obligation consultation with our experienced Mercury bad faith insurance lawyers.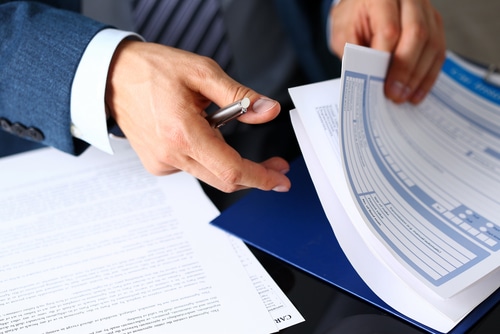 Mercury Insurance is a very popular insurance company throughout the United States, and has around two million policyholders. There are around six million drivers that have been involved in a car accident each year in the United States. These accidents could result in severe bodily injuries, and extensive property damage. If you or a loved one have been injured, and have had your claim denied by Mercury Insurance, contact our skilled and experienced Los Angeles insurance attorneys today for a free consultation. Our attorneys offer free, no risk consultations where you could share with us what is going on with your claim, and we can help create a legal strategy in your favor. 
Should I hire an attorney for my Mercury Insurance claim?
If you were ever involved in a car accident, you should file a lawsuit with your insurance company. Insureds file a claim with their insurance company to get compensated for their injuries, or their property damage.
What do "bodily injuries" mean in a Mercury Insurance claim?
Injuries are used to refer to any type of bodily injury, some common examples include:
Back injuries

Spinal cord injuries

Hand injuries

Leg injuries

Traumatic brain injuries

Lacerations
What is property damage in a Mercury Insurance claim? 
When filing a claim with your insurance company, you may hear the words property damage being used. Examples of property damage could include:
Damage to your house

Damage to your vehicle
The damage depends on the circumstances of your accident. 
What do you need to prove in a Mercury Insurance claim?
Unfortunately, getting compensated for your Mercury Insurance claim is not as straightforward as many people may think. There are several different types of things that an insured must have as proof. Some examples of evidence that should be provided to Mercury Insurance in order for them to conduct an investigation are:
Bills of medical costs, including medical records and treatment records

Proof of work wages lost, such as checks and tax forms

Repair bill for the vehicle involved in the accident
What are pain and suffering damages?
Pain and suffering damages are a type of compensation that takes into account the emotional distress suffered by the insured. It could be difficult to prove pain and suffering damages, especially since you may not have a trail of paperwork to prove your emotional injuries. If you have visited any psychologist, billing records would help.
If you do not have any actual evidence of pain and suffering, then the insurance adjusters will take into consideration the severity of the injuries to determine the emotional distress suffered. 
Mercury Insurance Lawsuits
There was a press release issued by the Insurance Department of California that discussed Mercury Insurance and their excessively priced policies. The Insurance Commissioner of California announced that Mercury Insurance had been violating consumer protection laws. Good drivers that qualified for a discount were not offered the discount, and instead were paying higher amounts to the insurance company. 
What are some ways Mercury Insurance may engage in bad faith practices?
Some examples of bad faith actions taken by a Mercury Insurance in the past include:
Low initial offers: when an adjuster is initially assigned to a Mercury Insurance claim, they may initially offer a low settlement amount just to make the claim go away. This initial offer may not take into consideration all the damages that you have suffered.

Denies your claim: an insurance adjuster must reasonably look into your claim prior to denying your claim. 

Forcing you to have a recorded statement: an insurance adjuster cannot call you ad hoc in order to gain your statement, and then record that statement unless they have prior consent. If you have an attorney on your side, an insurance adjuster cannot directly reach out to you, and your attorney should be involved in all communications.

Declining to provide any information about your insurance policy: by law, your insurance company must provide you with any answers to questions you may have regarding your policy, and what it covers. If the insurance company fails to provide you with more information on these specific policies you have, they may be engaging in bad faith practices. 
How long does it take to settle a claim with Mercury Insurance?
The amount of time that it takes to settle your claim with Mercury Insurance depends on the circumstances of the accident. If there are several different parties involved, and severe injuries, then the claim may take longer since the insurance adjuster will look into it. Your claim could take a couple months to several years depending on the circumstances of the accident. The more you comply with the insurance company by providing them with all the evidence, the faster your claim may settle. 
An experienced insurance attorney will know exactly how to navigate through all these different types of tactics that Mercury Insurance may take. There are several other insurance companies that may also use similar tactics, such as Progressive Insurance and State Farm. Having a well-qualified attorney navigating through the legal process is essential. 
Contact Our Mercury Insurance Attorneys Near You Today 
Contact our Mercury Insurance attorneys today for legal assistance with your claim, or your potential lawsuit. We can:
File a claim and help you throughout the claim process. If you have not filed a claim yet, our attorneys can file the claim with you and help gather as much information and evidence as possible to strengthen your claim.

If you have already filed a claim with Mercury Insurance, and the claim is still pending, our attorneys will step in to help communicate with the insurance adjusters, or to negotiate a settlement amount with the insurance adjusters.

If you have already filed the claim with Mercury Insurance, and have had your claim denied or undervalued, contact our attorneys to see what the next steps are to take. We could file a bad faith lawsuit against the insurance company if they have tried to undervalue your claim tremendously. 
Will a lawsuit help my Mercury Insurance claim?
Our attorneys have experienced a quicker process when settling with Mercury Insurance when a lawsuit is filed against the company. Mercury Insurance is more likely to settle when a lawsuit has been filed against them. Reasons for this may be because Mercury Insurance does not want to deal with the negative publicity associated with going to trial. 
Statute Of Limitations for Mercury Insurance Claims
After you have experienced an accident, you must file your lawsuit within the specified amount of time. If you fail to file your lawsuit within that specified amount of time, you may lose your right to file a claim, even possibly, your right to file a lawsuit in the future. 
Our experienced attorneys know that each case is different. Each case will then require a detailed analysis into the facts and the evidence to determine what the best way to move forward may be. Our attorneys will take into consideration the different types of damages you have suffered in order for you to get the compensation you deserve. For an initial consultation with our attorneys, get in touch with our legal team Heidari Law today. We know what it takes to fight for your case.