Wawanesa
Bad Faith Insurance Attorney
Contact us today to schedule your free no obligation consultation with our experienced Wasanea bad faith insurance lawyers.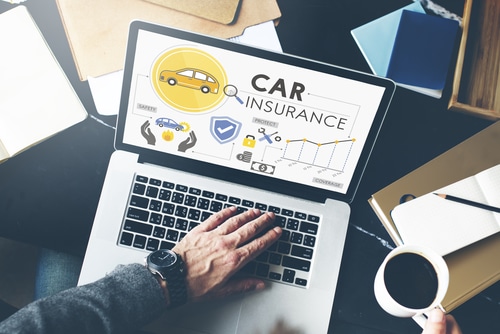 After being involved in an accident, you have the right to file a claim, and to seek compensation for any damages that you have suffered. Wawanesa Insurance compensates their insured for a variety of damages, including property damage, vehicle damage and medical bills. There are other damages you could also recover, such as emotional distress.
Wawanesa Insurance has steadily risen in popularity among the United States, after being founded in Canada in 1896. Unfortunately, some policyholders may have a difficult time recovering compensation for their claims filed with the company. 
What type of damages could I recover for my Wawanesa Insurance claim?
There are a variety of damages that you could recover for your insurance claim. This may include:
Lost wages

Medical bills

Medical treatment

Future medical treatments needed 

Car damages

Pain and suffering
All insurance companies are known to lowball initial settlement offers, and do not take into consideration other damages such as lost wages. The initial insurance claim offer will most likely only take into consideration the property damage and some of the medical bills suffered. 
What should I do after a car accident?
After a

car accident

, you should move your vehicle out of the way if possible. If it is not possible, and your vehicle has been heavily damaged, you should move out of the way, and leave your vehicle in the middle of the road. It is important that you get out of the way to prevent any other injuries that might result from another accident. 

Call 911. If you or another party has been injured, call 911 immediately for immediate medical service. Even if you do not call 911, we recommend that you see a medical provider immediately after the accident. There may be other injuries that need to be evaluated such as

traumatic brain injuries

.

Call the police immediately. A law enforcement officer who arrives at the scene will generate a police report. This police report will go into detail as to where the accident occurred, and the parties involved. The police officer may also get a statement from each party. 

Do not admit liability. Do not make any statements about the accident to the insurance company. We have commonly seen several victims of an accident mistakenly believe that they were at fault for the accident. 

Contact an experienced Insurance attorney immediately after the accident.

An experienced insurance attorney will look into all the different steps you could take with your car accident claim.

File a claim with Wawanesa Insurance. A claim could be filed online through their website, by phone, or by email. 
Wawanesa Insurance Responsibilities
As an insurance company, Wawanesa Insurance is responsible for making sure that all their insurance claims are filed in good faith. Some examples of how an insurance company may engage in bad faith include:
Denying your claim without an investigation

Delaying your claim

Failing to take into account medical bills or lost wages when offering a settlement amount

Offering an initial lowball offer
How does Wawanesa Insurance determine vehicle damage?
The insurance company will assign a claims representative to your claim. The claims representative will most probably send you to a specific type of car repair location to better estimate your vehicle damage. You also could send photos of the vehicle damage to the claims representative.
Will my rates with Wawanesa Insurance go up after an accident?
If you were found liable for the accident, your insurance rates may increase, and take effect the following year. 
Do I have to submit any forms with the DMV?
For any accidents that result in major property damage and bodily injury, a form called SR-1 needs to be filled out with the California Department of Motor Vehicles. This is separate from filing an action with the insurance company. 
Do I need an attorney for a Wawanesa Insurance claim?
If you have been injured in an accident, or have had any type of damage to your vehicle, you need an attorney on your side when filing a claim. In California, you are not required to have an attorney when filing an insurance claim for a lawsuit. But, an attorney will better ease the process and deal with the insurance company, so you don't have to. If your injuries are minor, you may be able to file a claim without an attorney. But, a careful in-depth review must be done with your claim. You may not think about different types of damages that you may have suffered, such as lost wages. 
How much is my Wawanesa Insurance claim worth?
Each accident has different circumstances that may affect how much your claim may be worth. Some examples of factors that could determine how much your claim is worth include:
Damage done to your vehicle

The treatments you have received

The future treatments you may need

Doctor recommendations 

How the accident occurred

The injuries you have suffered
There are some injuries that may be considered more severe and have permanent lifelong effects. Examples of those injuries could include traumatic brain injuries, spinal cord injuries, Broken bones and whiplash. For more information, contact our Los Angeles car accident attorneys today. 
How will I know if my Wawanesa Insurance claim has any update?
Wawanesa Insurance offers an online platform where insureds can upload evidence to their insurance portal.  Through this platform, an insured will be able to track the progress of their claim, along with any comments or notes that their adjuster may have. Through this platform, they could also ask their adjuster any questions or concerns. For more assistance on navigating through the claims process, contact our attorneys today. 
Could I get a copy of my policy from Wawanesa Insurance?
Your insurance is required to provide you with a copy of your policy at any time you ask for it. Usually, Wawanesa Insurance provides a copy of the policy contract online. 
Wawanesa Insurance Attorney Near Me 
To speak with our experienced attorneys, call our office today. Before filing a claim with your insurance company, we recommend that you speak to a car accident attorney. Our attorneys will help you understand your rights, and work to bring you justice and compensation for the injuries you have suffered. We always want to make sure that every single claim that our clients file is handled properly and carefully. We work tirelessly to negotiate with insurance companies to make sure that all disputes are resolved. 
No one should have to suffer thousands of dollars in medical bills and lost wages simply because they were an accident victim. When you settle with an insurance company, you may not be able to file another lawsuit for additional compensation. Therefore, you need to make sure that the settlement amount encompasses all of your injuries and damages. Our attorneys at Heidari Law always work to protect our car accident clients all around California and Nevada. Call us today to book your no risk consultation.