Los Angeles Medical Malpractice Attorney
Contact our experienced Los Angeles medical malpractice attorneys today for a free no risk consultation if you or a loved one have been a victim of a medical professional's negligence in Los Angeles. Call today for a free legal consultation.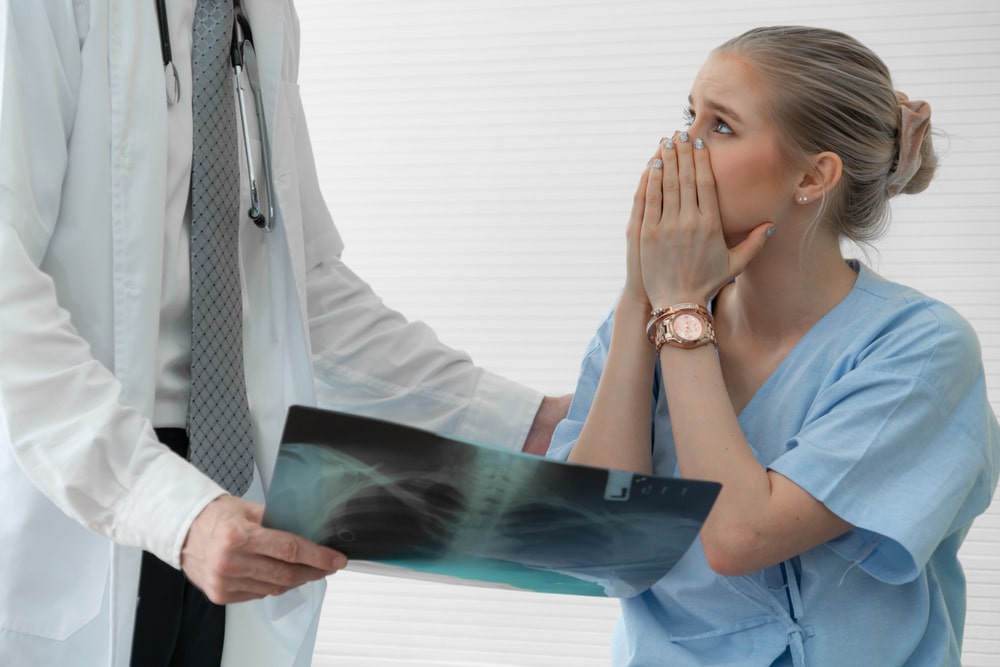 Top Rated Medical Malpractice Lawyers in Los Angeles
If you or a loved one have been a victim of a medical or health care professional's negligence in California, contact our Los Angeles medical malpractice attorneys today. Our medical malpractice attorneys have decades of experience representing victims who have been injured in hospital facilities. You are able to collect compensation for your injuries due to a medical professional's negligence. Medical malpractice is an area of law that is constantly changing. That's why it is very important to hire an experienced medical malpractice attorney who is well-versed in medical malpractice laws and is conveniently located in Los Angeles.
You could be very careful, but, unfortunately, mistakes are still likely to happen. Medical malpractice could result in very dangerous and deadly end results for a patient. That is why it is very important to seek the assistance of a California medical malpractice attorney immediately.
What is medical malpractice in Los Angeles?
Medical malpractice occurs when a medical professional fails to meet the standard of care and is negligent with the treatment or procedure. Medical professionals (surgeons, doctors, nurses, etc.) are trusted people when you or your loved one is sick or injured. When a medical professional provides treatment that is below the standard of care in the community, this puts the patient at risk of injury, and even death.
The standard of care is measured by determining how other doctors or medical professionals would act. So, if the community would not have taken this action, then the doctor or medical professional most likely failed to meet the standard of care.
The elements for proving a medical malpractice claim are:
● The medical professional had a duty which was to perform within the standard of care. The standard of care is that the medical professional must act reasonably compared to someone else in a similar position.
● The medical professional failed to act within that duty, and breach that duty.
● Because of the breach, the plaintiff sustained injuries.
● The plaintiff now suffers damages, such as medical bills used to treat the injury.
Types of Medical Malpractice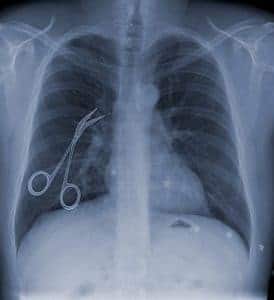 Medical malpractice could occur in a wide range of medical environments and activities. There are several different types of medical malpractice claims that you could potentially raise in a lawsuit in Los Angeles. These different types of medical malpractice examples include:
Delayed Diagnosis or Misdiagnosis – This most commonly occurs when your doctor claims that you are fine and fails to treat an issue. You then discover this issue, but it may be too late and you may be needing more treatments then if it were discovered earlier. A late or wrong diagnosis can delay treatment and lead to serious injury or death in absence of the right treatment. If someone suffers harm as a result of a late or wrong diagnosis, then they have a case for medical malpractice on the grounds of negligence. Examples of delayed diagnosis could result in cancer, diabetes, stroke, meningitis, tuberculosis, and heart attacks.
Wrongful death –Wrongful death is a claim that a victim's family members file if the victim has passed away. The compensation from a wrongful death claim is meant to cover burial expenses, the victim's future earnings, etc.
Birth injuries – Although there have been many medical advancements this past decade, a mother and her baby could be at risk of sustaining injuries during birth. Birth injuries most frequently occur when the infant is deprived of oxygen just after birth. This type of injury can happen when the medical professionals responsible for clearing the infant's airway do not perform their job fully or properly. This can cause lifelong disabilities that could permanently change the way the baby lives their life.
ER or Hospital Negligence – This is one of the most common types of medical malpractice. This occurs when a hospital engages in surgical errors. Examples include understaffing, performing a surgery incorrectly, negligent supervision, medication error, failure to communicate test results.
Refusal to provide service or healthcare misconduct – This is also known as bad faith conduct. This occurs when the healthcare provider knows what your condition is, and fails to give you adequate treatment. Refusal to provide service can also include ending medical treatment too early, failing to inform the patient of necessary tests or treatments, failing to inform the patient of the risks associated with a treatment or procedure, and failing to provide full treatment of all conditions.
Anesthesia malpractice – this occurs when anesthesia is not administered or monitored properly. This usually results in very severe injuries, oftentimes even death. Examples of anesthesia malpractice include failing to provide preoperative instructions, delays in starting anesthesia, providing excessive anesthesia, using anesthetic the patient is allergic to, failing to administer oxygen, negligent monitoring, using defective equipment when providing anesthesia.
Gynecological malpractice – gynecological surgeries that have been performed improperly result in very severe injuries such as infections, internal bleeding, and ruptured organs. This could create the need for ovarian surgery, hysterectomy, and myomectomy.
Neurology malpractice – this occurs when there has been improper care and treatment of the patient's nervous system. This could result in life-threatening injuries such a stroke, brain injuries, and spinal cord injuries.
Psychiatry malpractice – this type of malpractice occurs when a psychiatrist negligently issues improper medication. Psychiatrists have the ability to prescribe medication like doctors, however sometimes they could prescribe improper medication That results in the patient's injuries.
Pharmacy negligence – this occurs when the pharmacy provides incorrect dosage of medication, labels the medication incorrectly, fails to provide warnings on the medication, and fails to look into the patient's history when providing the medication.
Radiology malpractice – this occurs when a radiologist fails to detect any abnormalities from medical imaging, such as spinal cord injuries, brain injuries, and instances of stroke.
Surgical negligence – this occurs when the health care provider negligently performs a patient's surgery. Usually, injuries that have resulted from a surgery could easily be avoided. Examples of injuries caused by surgical negligence include surgeries done on the wrong side of the body, surgeries done on the wrong organs, and leaving objects in the patient's body.
If you have been a victim of any one of the above medical malpractice instances, contact our top-rated medical malpractice attorneys today for a free no risk consultation. Our attorneys are here to help.
Who is the defendant in a medical malpractice lawsuit in Los Angeles?
The defendant is the party that is accused of medical malpractice. In a lawsuit, the defendant essentially defends themselves against the lawsuit brought by the plaintiff. The plaintiff is the victim of the medical malpractice who is asserting a claim in court. The defendant in a medical malpractice case depends on the circumstances of the medical malpractice:
● Medications: if there has been a defect in the medication that has caused the victim injuries, the potential defendants could include the drug manufacturer who hasn't adequately warned the patient about the risks.
● Defective medical equipment: if the cause of injuries was defective medical equipment, the potential defendant could be the manufacturer of the equipment.
● Patient care: if there was negligence and injuries resulted from improper patient care, nurses, doctors, and physician's assistants could be potential defendants.
● Hospital: the hospital could be a potential defendant if they negligently hired inexperienced employees.
● Other examples of medical provider defendants include: surgeons, nurse aides, pharmacists, paramedics, psychologists, psychiatrists, chiropractors, dentists, dental assistants, dental hygienists, optometrists, etc.
● Other examples of healthcare organization descendants include: medical centers, abortion clinics, surgery clinics, dentist offices, chiropractor's offices, nursing homes, immediate care facilities, drug abuse rehab, psychiatric rehab, etc.
Each medical malpractice claim is different, and you could have different defendants depending on the situation. To determine who the potential defendants are in your Los Angeles medical malpractice claim, contact our medical malpractice lawyers today.
Do I have to report a medical malpractice claim in California?
Yes, California requires that any medical malpractice claim above $30,000 that relates to a health care professional's negligence needs to be reported to the medical board of California.
What happens when I file a report with the medical board of California?
When you file a medical malpractice claim, it needs to also be filed with the medical board of California. The Medical Board will investigate and review all the information regarding the circumstances of the medical malpractice. This is a separate administrative investigation that is different from the civil private lawsuit.
Medical Malpractice Statistics
Medical errors are one of the leading causes of death in the United States. Their findings suggest that:
● More than 250,000 Americans die annually from medical errors made during surgery or treatment
● Medical errors were the third-highest cause of death during 2016, behind heart disease (~611,000) and cancer (~585,000) but ahead of respiratory disease (~150,000)
● Nearly 10% of all American deaths were due to medical error during the 8-year time period of the study
What Kind of Compensation Could I Recover in a Medical Malpractice Lawsuit in Los Angeles?
Our attorneys believe that no medical malpractice victim should have to pay for the injuries sustained. We work to make sure medical malpractice clients get some form of compensation for their injuries. Different types of damages we have assisted our clients in obtaining include:
● Emotional pain
● Property Damage
● Healthcare and medical bills
● Physical suffering
● Lost wage and earning capacity
● Mental anguish
● Rehabilitation bills
● Punitive damages
● Funeral and burial expenses
● Loss of consortium
These damages are very specific and depend on the facts of your case. During your free no risk consultation, we will determine the facts of the case to see what type of damages you could potentially recover against the liable party.
Common Examples of Medical Malpractice in Los Angeles
● Failing to inform a patient of their responsibilities in terms of taking medications, cautioning the patient, or informing them of the benefits of a procedure or medication
● Delay in diagnosis or misdiagnosis
● Surgical errors
● Prescribing the wrong medication
● Failure to provide timely, necessary treatment
● Mistakes made in anesthesia timing or dosage
● Medical professional performing a treatment or procedure above their training level
● Performing a surgery which was unnecessary
● Failing to refer a patient to a specialist doctor or facility when a general doctor can't treat the problem
● Failing to provide medical staff with proper supervision or training
● Misreading or failing to use lab results
● Financial kickbacks that result in harm to the patient
● Negligent nursing practices
● Delay in delivery
● Providing the wrong treatment
● Vital signs were not monitored, failing to act on vital sign problems
● Failing to monitor a patient after administering treatment
● Failing to monitor a patient after post-operative care
● Reckless or intentional wrongdoing
● Wrongful death
What do our Los Angeles attorneys do?
Our medical malpractice Los Angeles attorneys work to represent your claims and make sure you receive maximum compensation for your injuries. We understand that this could be a very difficult time, and the effects that a medical malpractice instance could have not only on your physical health, but on your financial and mental health. Our attorneys:
● Gather evidence to ensure liability on behalf of the other side
● Communicate with the other side and insurance company
● Make sure that you are constantly informed regarding the details and updates of your case
● Create a legal strategy to navigate through the legal process
● Maintain strong relationships with medical experts to establish the standard of care, and how defendant deviated away from it
● Advocate for your needs and rights
● Work on a contingency fee basis, which means that you do not have to pay our attorneys a compensation unless our attorneys are able to win a judgment or settlement in your favor
When Should You File a Medical Malpractice Claim?
Every state has a different time frame on when you can file a medical malpractice claim and lawsuit. If you file your medical malpractice claim after this time period has run, you will be unable to file a lawsuit against the party. However, some states extend the time window if the healthcare provider has shown some type of fraud, misrepresentation, or other foul play. For more information regarding your state's laws regarding statute of limitations, contact our skilled medical malpractice attorneys today.
Specifically in California, a medical malpractice claim should be filed within the 3 years after the victim discovers the injury. Because this is a very short period of time, it is imperative that you contact a skilled medical malpractice attorney immediately if you suspect some type of negligence on behalf of your health care provider.
Would I still be able to file a medical malpractice lawsuit if I signed a consent form?
This is a very common question our experienced California medical malpractice attorneys receive. Our attorneys advise that signing a consent form does not necessarily weave your rights to sue for medical malpractice. A consent form does not protect a doctor's negligence.
Reach Out to our Top-Rated Los Angeles Medical Malpractice Attorneys
If you or a family member have suffered as a result of a doctor's or health care provider's negligence, contact our attorneys today. An experienced team of personal injury attorneys is ready to help you. Our team of medical malpractice lawyers has handled many of these cases over the years and understands how to build a successful case for these types of claims. Give us a call at Heidari Law Group at 1-833-225-5454 or submit your information through our contact form for a free case evaluation. It is important that you take action today.
We have represented clients in various cities in Los Angeles County, including, but not limited to: Los Angeles, Santa Monica, Beverly Hills, Long Beach, La Mirada, Pasadena, Malibu, Burbank, Compton, Glendale, Whittier, Torrance, Calabasas, West Hollywood, Culver City, Pomona, Lancaster, Norwalk, Santa Clarita, Downey, Palmdale, Hidden Hills, Arcadia, East Los Angeles, Rowland Heights, Montebello, El Monte, La Puente, Hawthorne, Redondo Beach, San Gabriel, San Dimas, Rancho Palos Verdes, Glendora, Alhambra, Carson, Manhattan Beach, gardenia, Cerritos, Marina Del Rey, West Covina, Covina, Monterey Park, South Gate, El Segundo, Lakewood, Rosemead, Commerce, Bellflower, Baldwin Park.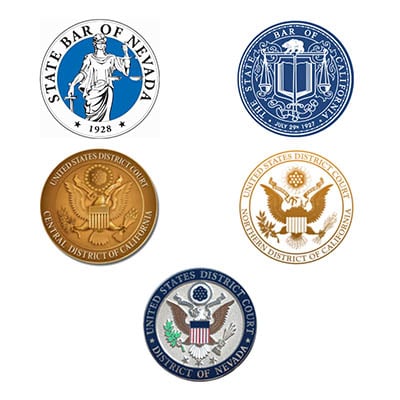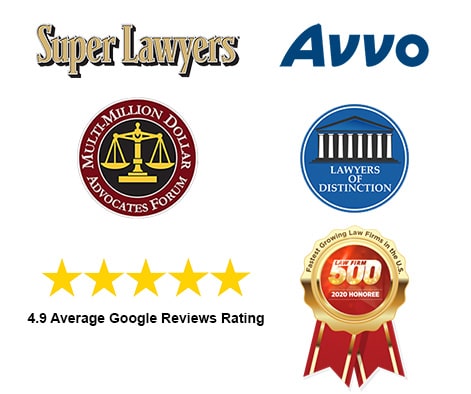 Heidari Law Group Irvine Practice Areas