Las Vegas Nerve Damage Attorneys
Our experienced Las Vegas, Nevada nerve damage attorneys are available 24/7 to help you recover compensation for your injuries.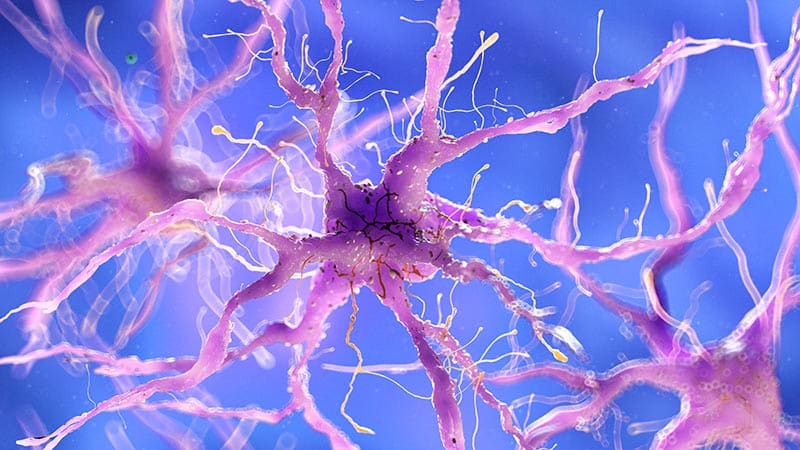 Nerve damage injuries are very serious injuries and could result in life-changing disabilities. If you or a loved one have experienced nerve damage injuries as a result of another person's negligence, Nevada laws allow you to recover compensation from the at fault party. Our Las Vegas personal injury attorneys are readily available to represent you and seek compensation for the injuries you have suffered.
Our top-rated attorneys understand that it could be very difficult to undergo a nerve damage injury. Usually, nerve damage injuries take months, even years to heal from. While you focus on healing from your injuries, our Las Vegas nerve damage lawyers will communicate with the third party and take care of the legal claim for you.
What is a nerve damage injury?
Nerves have a very significant function in the body. Nerves send signals back and forth from the brain to the rest of the body. When there's something damaged in the nervous system, a victim can become easily paralysed.
A nerve damage injury occurs when the nerve fibers are stretched or pressure has been applied on to them, resulting in damages. Nerve damage injuries almost always result in disabilities, whether it's a temporary disability or a physical disability. Nerve damage injuries also require extensive amounts of medical treatment, which could be very costly. No person should have to pay for their nerve damage injury medical bills alone if it has been caused by another party. Our skilled Las Vegas attorneys are here for you to hold those responsible for your injuries liable.
What are the different types of nerve injuries?
The nerve injuries are categorized according to their severity, and the effects they may have on an injured person. It is categorized in different stages, and each stage could recover different amounts in compensation since they require different types of treatment. the different stages are:
First-degree: this type of nerve injury is very minimal and minor, and can result in a very quick healing process.
Second-degree: this requires a couple months to a couple years of healing. The nerves are damaged, but the body can easily recover from it.
Third-degree: this occurs when the victim has suffered nerve injury damage, however, there needs to be several different surgeries to repair the body and restore physical function.
Fourth-degree: the only way the nurse could be repaired is by nerve grafting.
Fifth degree: this is the most severe type of nerve injury damage, and is so severe there is usually no treatment to assist the victim. The victim will have to live with a permanent disability their entire life.
How do I know I have nerve damage?
Usually, after going through an accident, there are various symptoms that could highlight nerve damage injuries. Nerve damage symptoms could have anywhere in the arms, in the neck, and in the head.
Spinal cord nerve damage: spinal cord nerve damage symptoms occur when there is numbness around the neck and back. If you have experienced numbness and a sharp pain running through your back after an accident, it is very important that you seek medical care immediately.
Arm nerve damage: this occurs when there is numbness in the hands and fingers. If you have experienced any numbness in the hands after an accident, contact our top rated attorneys today.
Leg nerve damage: leg nerve damage occurs when there are symptoms of numbness running through both legs to the toes.
Other Nerve Damage Symptoms Include:
Difficulty breathing
Difficulty moving
Loss of feeling
Tingling
Numbness
Paralysis
Reflex problems
Altered senses
Difficulty balancing
 How do nerve damage injuries occur?
Nerve damage injuries can occur in a variety of different accidents in Nevada. Examples of nerve damage injury causes include:
Medical malpractice
Slip and falls
Dog bite injuries
Birth injuries
If you have been involved in any of the above accidents, contact our top-rated Las Vegas attorney to schedule a free no risk consultation to determine if you could seek compensation for your injuries.
These accidents almost always result in whiplash. Whiplash occurs when there is a sudden movement and your head is pushed back and forth. Because the head is pushed back and forth, there could be pressure applied on the nerves and the nurse could get damaged.
What should I do after an accident in Las Vegas, Nevada?
It is important that you seek medical care immediately. When seeking compensation for your injuries, medical records need to be provided that back up your medical claims.
Collect as much evidence as possible regarding the accident
File a police report against the at fault party
Get into contact with our Las Vegas personal injury attorneys today
How much is my Las Vegas nerve damage injury claim worth?
Estimating the amount of compensation could require several different factors, since injuries could be very complex, especially because nerve damage injuries range from temporary disabilities to severe disabilities. In order to determine the amount your nerve damage injury claim is worth, we encourage you to come in for a free consultation to make sure you get all the compensation you deserve.
When seeking compensation in court, you will need to provide evidence of your injuries along with your pain and suffering. This is why it is very important to seek medical care immediately after being involved in an accident.
How much do our Las Vegas nerve damage injury attorneys cost?
Our attorneys provide free consultations where we will review the circumstances of your claim, along with what type of compensation you could receive. During this consultation, we will review what type of services we have experience in, along with our success rate. During this consultation, we will also answer any questions or concerns you may have regarding your nerve damage injury claim.
Our attorneys have a contingency fee agreement, this means that we pay for all of our services upfront. You pay $0 upfront to our attorneys. Until we win compensation in your favor, then we will take a percentage from the compensation. This percentage is discussed during the free initial consultation. We will take on all the risks associated with litigating your claim.
Contact Our Las Vegas Attorneys for A Free Consultation
If you need a Las Vegas personal injury attorney near you that is well-versed in Nevada law, and has a history of success, contact our top rated personal injury attorneys today. Our nerve damage injury attorneys have decades of experience representing victims who have sustained nerve damage injuries.
Our attorneys treat each nerve damage injury case on an individualized basis, because we understand that each case is different, and provide our utmost attention to each case. While you focus on getting your life back together, we will focus on navigating through the legal process for you.
Our Las Vegas personal injury attorneys located in Clark County, Nevada have the necessary skills and resources to take on your claim and hold the wrongdoers accountable for their actions. We always want to achieve the best possible outcome for our clients. Unfortunately, despite the several different measures you can take, accidents still happen. That is why it is very important to have an experienced and top rated Las Vegas attorney on your side.