Wrongful Death Fire Attorney
In the year 2020, California experienced around 4,800 wildfires according to Cal Fire. These numbers have steadily risen year after year as California faces drier summers. With these deaths come substantial property damage and possibly deaths. Fire-related deaths are not that common, however, make up legal claims for lawsuits. Fire related deaths are complicated in nature since it is very difficult to determine who is at fault. That is why it is important to hire an experienced fire accident attorney that knows the law of the state well and can work to ensure you received maximum compensation for a wrongful death claim. Our attorneys at Heidari Law Group have experience representing family members who have gone through deaths in their families due to fires. Our attorneys have also represented plaintiffs who have experienced severe injuries as a result of fires.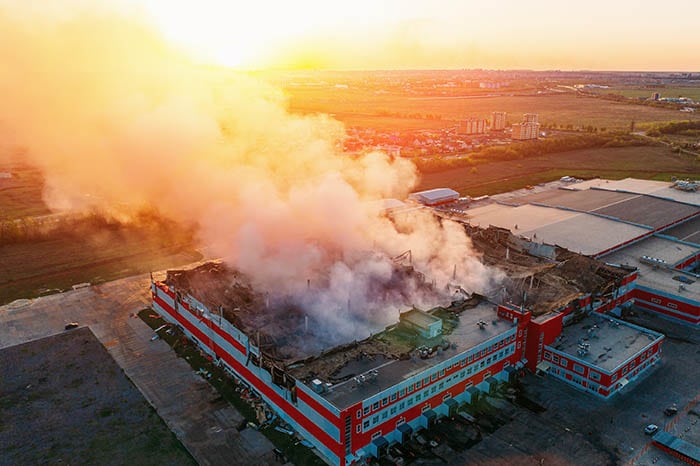 According to the National Fire Protection Association, the death rate for 1,000 family homes was 20% higher in 2019. The number is at a constant increase with every passing year. In 2019, there was about 480,000 structural fires. Among those fires, there were 3,000 civilian deaths.
What are Wrongful Death Claims?
In order to understand fire-related death claims, it is important to understand a wrongful death claim. Wrongful-death claims are brought by someone who is from the estate (or related to the deceased) against the defendant. A wrongful death claim includes several different types of legal claims, such as intentional torts and negligence. Wrongful death claims allow the family of the deceased to pursue legal action even though the original plaintiff has passed away.
Wrongful Death Claims in California
Some states do not allow a wrongful death claim. However, California allows wrongful death claims as stated in their statute code of civil procedure 377.60 where it states, "A cause of action for the death of a person caused by the wrongful act or neglect of another may be asserted by any of the following persons or by the decedent's personal representative on their behalf."
Wrongful Death Claims in Nevada
Nevada also allows wrongful death claims, similarly to California. Nevada wrongful death statutes state, "When the death of any person, whether or not a minor, is caused by the wrongful act or neglect of another, the heirs of the decedent and the personal representatives of the decedent may each maintain an action for damages against the person who caused the death." (NRS 41.085)
 Who Can File a Wrongful Death Fire Lawsuit?
In order to be able to file a wrongful death lawsuit, the plaintiff must have "standing." Standing is a term used to determine if the plaintiff could file the lawsuit against the deceased. California statutes set out a list of different people who can bring a wrongful death claim. These parties include:
Surviving spouses
Surviving domestic partners
Children of the deceased (this includes stepchildren and foster children)
Grandchildren of the deceased
Other parties that have been entitled to a part of the estate under the decedent's will
Damages in a Fire Related Death
There are several different types of damages a plaintiff could obtain in a fire related death lawsuit. The damages depend on whether it is a wrongful-death claim or a fire injury claim. The amount of damages also depend on the injuries that have been suffered. These damages include:
Past medical expenses
Future medical expenses
Future pain and suffering
Loss of enjoyment of life
Loss of consortium
Emotional distress
Burial expenses
Punitive damages: this type of damage is awarded in certain situations. For more information on punitive damages, please visit our page
Fire-related Injuries
Other than death, there can also be claims brought by plaintiffs for sustaining severe injuries.  these injuries include serious burns and damage to the respiratory system from smoke inhalation.
Degrees of Burns
There are three different degrees of fire burns where a plaintiff could collect compensation for their injuries.
First degree burns: first degree burns occur at the outer layer of the skin. This is the most common type of fire related injury. This could cause the peeling of the skin, and potential infections.
Second degree burns: second degree burns go under the first layer of the skin. This occurs when the tissues under the skin are damaged. This could result in deep blisters and a wrinkled appearance to the skin.
Third degree burns: these burns are the most severe. They are thicker burns and are almost always painful. This occurs when the nerve endings have been destroyed.
 What Causes Fire-related Deaths?
Wildfires: wildfires are the number one reason for the cause of fires in California
Defective products: oftentimes a defective product, such as an oven, may lead to a fire that potentially destructs the entire neighborhood
Candles: unattended candles that have been forgotten could lead to severe housefires
Electrical defects: defects in the electrical system of the home could lead to severe fires that destruct the entire neighborhood
Defendants in a Fire-related Wrongful Death Claim
It is important to get experienced legal assistance in order to determine who would be a proper defendant in the case. There are different parties that can be the defendants, which include:
Electrical companies: for faulty electric components, maintenance, and wiring
Manufacturing companies: for defective products that caused the fire in the first place
Businesses: businesses that have failed to properly maintain the fire sprinklers may be liable for the severe destruction of the fire they caused
Contractors: contractors who have failed to properly construct fireproof homes may be held liable under negligence theory
Property Owners: property owners in the neighborhood that have failed to maintain  their fire extinguishers and their detectors could be held liable under the negligence theory for harm caused to other homes.
Electric and gas companies: this is the most common type of defendants in wrongful death related lawsuits. Failure to maintain their power line could result in substantial losses to the electric companies, such as Pacific Gas and Electric, also known as PG&E.
If you or a loved one have experienced personal injuries and / or property damage, it is important to seek legal help immediately. Experienced fire attorneys will better determine who is the cause of the fire and who the potential defendants could be. After determining defendants, damages will need to be calculated against each defendant.
Our attorneys are experienced in fire related death lawsuits. If you or someone you know has experienced injury from fires or has passed away from a fire, contact our experienced Los Angeles attorneys today for a free consultation to determine if you have a valid wrongful claim against the negligent party. We are always readily available for our clients with accessible offices in Los Angeles, Fresno, Sacramento, Irvine and Las Vegas. Heidari Law Group will be there to assist you.
***Disclaimer: This page is created by Heidari Law Group for educational purposes. This article provides a general understanding of the law. It does not provide specific advice. By using this site and reading through this page, there is no attorney-client relationship created between you and any member of Heidari Law. Further, due to the constant change of the law, some parts of the information above may no longer be good law.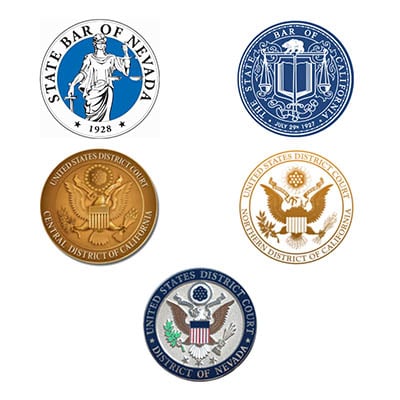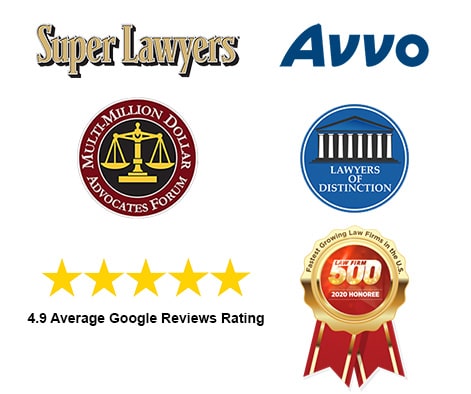 ,
I was injured in a car accident last year in March. The lawyer made sure that I went to all of my chiropractor sessions and that I get the medical attention needed. I also got MRI's as needed and also got back injections as needed. He was very persistent on contacting me, even when I wasn't reachable, and making sure that I got treated right and paid a good amount at the end. He is a very respectful person and great lawyer. I do recommend him and his entire friendly staff.