Rideshare Accident Attorney in Los Angeles
Have you been involved in a recent rideshare accident in Los Angeles and have been injured? Contact Heidari Law Group today.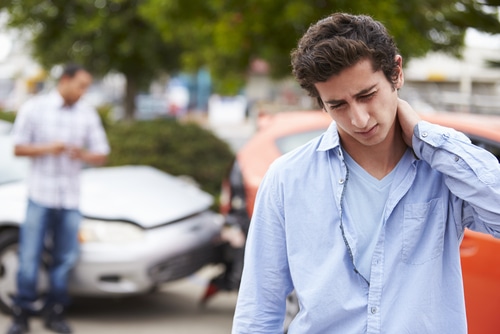 Rideshare Accident Attorneys in Los Angeles
Over the past decade, ride sharing services like Uber and Lyft, have risen to popularity that rivals the taxi industry as the primary source for people looking to travel around Los Angeles and commute to work. This has led to many changes including the number of traffic accidents stemming from ride-sharing.
If you or a loved one has been injured in an accident involving a rideshare driver, do not wait. Call the legal team at Heidari Law Group and set up a free consultation with one of our Los Angeles car accident lawyers to discuss your case today.
Types of Fault In a Ridesharing Accident
There are four main types of injuries that stem from a ridesharing accident:
You are a passenger riding in a car with a contracted driver.
You are a driver that is contracted by a ridesharing company and are picking up, carrying, or dropping off passengers.
You are a pedestrian or driver/passenger in another vehicle that has gotten hit by a car being driven by a contractor for a ridesharing company while they are in the process of carrying, picking up, or dropping off passengers.
You are a pedestrian or driver/passenger in another vehicle that has gotten hit by a car being driven by a contractor for a ride-sharing company, while they are not currently in service.
Like in any car accident that happens in Los Angeles, there are three options for fault:
A single driver is at fault.
Two or more drivers are partially at fault.
No one is at fault (in the event of an act of God or other unforeseen circumstances.
Ridesharing Company Liability
Unlike a simple car accident, because the driver of one vehicle is in use in the service of ridesharing companies like Lyft and Uber, there is a potential that the company may be liable as well. There are limits to liability set based on the status of the driver at the point of the accident.
For example, Uber splits their liability into for areas:
Offline or the Driver app is off – In this case, the drivers third party insurance coverage will apply.
Available or waiting for a ride request – If the driver's insurance does not apply, Uber will offer $50,000 in bodily injury per person, $100,000 in bodily injury per accident, and 25,000 in property damage per accident.
En route to pick up riders and during trips – Uber will offer $1,000,000 in third-party liability, uninsured/underinsured motorist bodily injury, and contingent comprehensive and collision up to the actual cash value of the car.
What Should I Do After Being Involved in a Rideshare Accident in Los Angeles?
If you are involved in a ridesharing accident, regardless of if you were a passenger, pedestrian, or driver of another vehicle, your first duty is to make sure that you are OK. Afterward, you should find an experienced personal injury attorney that knows how to fight these types of cases and begin the process of getting compensated for the injuries, both physical and mental, that you have suffered.
Heidari Law Group specializes in car accident cases of all kinds including those stemming from ride-sharing services. They have years of experience fighting for their clients and will help you get compensated either through trial or in many cases settlement.
The compassionate legal team at Heidari Law Group will listen to your story, help you understand the options you have, and fight for you in court. Call the Los Angeles Rideshare lawyers at Heidari Law Group at 1-833-225-5454 for a free consultation and get the help you deserve.
Heidari Law Practice Areas in Los Angeles