AAA
Bad Faith Insurance Attorney
Contact us today to schedule your free no obligation consultation with our experienced AAA bad faith insurance lawyers.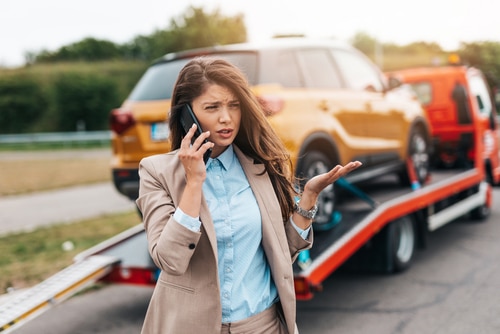 The American Automobile Association, also known as AAA insurance is an insurance company located all throughout North America. AAA insurance offers a variety of insurance coverage, whether it is for home insurance, auto insurance, motorcycle insurance, etc. 
AAA insurance is different from other car insurance companies since they have different branches all across the United States. For example, the branch that specifically deals with Los Angeles is the Automobile Club of Southern California. There are around 35 automobile clubs across the Nation, with each club having different sets of rules and regulations that their members must follow. If you are a policyholder of AAA insurance, you should first try to locate where your automobile club is, and what specific branch you may fall under.
Have you been injured by another party who has AAA insurance?  Call us today.
Many drivers on the road may have AAA insurance. If you are involved in an accident with another party, you may have to file a claim with your own insurance if it is AAA insurance. You may also have to file a claim with AAA insurance if the other driver that was involved in your accident has that insurance. For assistance handling insurance claims and matters, contact us today to schedule a no-risk case evaluation. We have extensive experience working with insurance claims, specifically AAA insurance.
What is a claim filed with an insurance company? 
If you have suffered any type of property damage and / or bodily injury in an accident, you have the right to file a claim for compensation with your insurance company. A claim with your insurance is different from filing a personal lawsuit in court. Initially, many people file a claim with their insurance company prior to filing a lawsuit. Those who have experienced bad faith tactics by their insurance company then file a lawsuit against the insurance company. Having an experienced attorney on your side throughout the claims process could guarantee a higher payout and settlement amount with the insurance company. 
Usually, when there are serious injuries involved, insurance companies may not offer the full amount during the claims process. That means a lawsuit may be needed to recover the rest. 
Filing An Accident Claim With AAA Insurance
The insurance company offers a variety of services other than insurance. These other services include discounts, rewards, and are well known for their roadside program. In the case that you need any roadside assistance, you may be able to call the tow truck to have your car towed to the nearest service center. It could be very stressful to be involved in a car accident, especially if you have to file a claim with your insurance company. Filing a claim with your insurance company should be a very straightforward process. But many people experience frustration when filing a claim.  Almost all insurance companies may try to use tactics against their insureds to prevent paying out large amounts of settlements.
Do I need an insurance attorney to file my AAA insurance claim?
When you're involved in an accident in California, you must file the required paperwork to report the accident.
Besides the required paperwork with the state, you will also need to report the accident to your insurance company. However, we recommend that you speak to a car accident attorney prior to filing a claim with your insurance company. Sometimes, insurance companies may try to get a recorded statement from you, and ask misleading questions that may make you look bad. They may try to get you flustered, and you might mistakenly admit liability. Sometimes, they might even take your words out of context. Reasons why you may need an attorney are:
The insurance adjusters may try to put the blame of the accident on you rather than the other party. When the blame is on you, the insurance company will not have to pay out any settlement claims.

The insurance company may try to belittle your injuries as much as possible. 

The insurance adjusters may try to ask misleading and argumentative questions.

When you have an insurance attorney on your side, your mind may be put at ease and you may be able to focus more on your injuries. Your insurance attorney will communicate and negotiate with the insurance companies, and make sure that the claims process is running smoothly. An experienced attorney will also understand all the terms used during the claims process. 
How much is my AAA insurance claim worth?
This is one of the most common questions we receive from our clients who are filing a claim with their insurance company. Insurance companies will sometimes try to offer an initial low offer, simply to get the claim thrown out. But, this initial offer does not take into account all the other expenses that you have suffered. The different factors that could determine how much your insurance claim is worth include:
Future lost income

Past lost wages

Repair bills for your vehicle

Pain and suffering

Medical expenses
What if I receive an offer from AAA insurance? 
If you receive an offer from your insurance company, you should:
Consult with your attorney. Your attorney will have a better idea as to how much this offer is worth, and whether the insurance company may be able to get a better offer.

Do not respond to the insurance company immediately. Insurance companies may have a low and high offer. The initial offer is usually much lower than what the insurance company may end up actually offering. 
How much do our AAA insurance attorneys cost?
Our attorneys may have a different sort of arrangement with our clients compared to other lawyers you may have seen in Los Angeles. Other lawyers may take hourly, or even a retainer fee. Our attorneys work on a contingency arrangement, meaning that we will pay all the costs associated with taking on your case. We will take on all the risks, and you only will have to pay our attorneys when we win compensation in your favor. 
What should I do when filing a claim with AAA insurance?
One of the best things you can do when filing a claim with your insurance company is keeping all the evidence. Usually, insurance companies are overwhelmed with several different claims by their policyholders. Each adjuster will have to go through all evidence from each claim in order to determine what the best payout amount is. When you have all the evidence ready and provide it to the insurance company, you have done everything on your end properly.
Another reason why providing all evidence from the beginning of the claims process is helpful is because there may be different claims adjusters assigned to your claim at any given point. Usually, there isn't just one single adjuster assigned to one claim throughout the entire claim process. The adjusters may change depending on the progress of the claim. 
Call Our AAA Insurance Attorneys Today For A Free Case Evaluation
Our attorneys will be better able to assist you when we know all the facts and details involving your case. Once we have all the details, we will then be able to make a better recommendation that is personalized just for you. We always want to make sure that our clients take the best steps possible for their case. We know that there's a lot on the line, and when you accept an insurance settlement from the insurance company, you will not be able to file a lawsuit for any additional compensation. Contact our attorneys today to see how we can help you with your claims process.