Progressive Bad Faith Insurance Attorney
Contact us today to schedule your free no obligation consultation with our experienced Progressive bad faith insurance lawyers.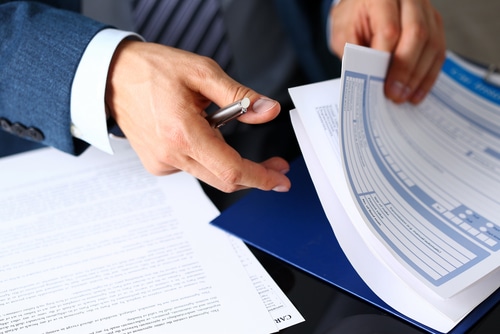 Progressive Insurance is one of the largest insurance companies in the United States. Progressive Insurance company covers a variety of different vehicles at home, including motorcycles, trailers, trucks, business vehicles, and many more. Progressive Insurance has a variety of insurance policies, including: pet insurance, commercial insurance, car insurance, boat insurance, life insurance, wedding insurance, etc. These insurance policies are meant to protect the insured in the case of an accident. There are several different types of damages that Progressive Insurance may compensate you for. Some examples of damages may include:
Medical bills

Medical treatments

Work wages

Future lost wages

Emotional distress
Progressive Insurance has around 40,000 employees, with each employee handling different parts of the insurance process. Insurance adjusters are those employees that deal with insurance claims, and are assigned to a claim in order to investigate and offer a settlement amount to the insured. 
Although Progressive Insurance offers insurance policies for several different types of circumstances and vehicles, in some cases, it can be very difficult to file a claim when you need them the most.  We recommend that you speak to our insurance attorneys as soon as possible after an accident. If you have experienced an accident that has fallen under any of these policies, call us today to see how you can move forward and get compensated. One of the most important things you can do is hiring a highly qualified attorney as soon as possible. 
Can I file a lawsuit against Progressive Insurance?
In the case that your claim has been denied, or has been undervalued by the insurance company, you have the right to file a lawsuit against the insurance company. This will fall under a personal injury insurance claim, also known as an insurance bad faith claim. This is a very specific type of lawsuit, and should only be taken on by a highly skilled lawyer. 
How does Progressive Insurance determine fault?
When an insurance adjuster is assigned to your claim, they will take a look at all of the evidence and the circumstances involving the accident. They will then determine which party was at fault. Each party could be at fault for a proportionate amount.
What responsibilities does Progressive Insurance have?
There are several requirements that Progressive Insurance must have to meet. Progressive Insurance must act in good faith. This means that they must be able to process both first-party and third-party claims. Further, Progressive Insurance cannot deny a claim without reasonably having an investigation. An investigation will require time from the insurance adjuster. 
What is bad faith?
Some examples of how an insurance company may act in bad faith could include:
Delaying the investigation

Refusing the claim

Refusing to compensate the claim

Misrepresenting the claim 

Failure to investigate certain pieces of evidence

Improperly characterizing your insurance policy

Offering a very low settlement offer
Will Progressive Insurance pay for my car?
If you have filed a claim with Progressive Insurance for property damage, the insurance company could pay you for the repairs if the other party was responsible for the accident. You could either repair or replace your vehicle. If you do not want to repair your car, then Progressive insurance will pay you for the repairs, and the rest is up to you to decide whether you would like to move forward with the repairs. 
Do I have to file a claim with Progressive Insurance?
If you have been involved in any type of accident, and have suffered any type of injuries or property damage, you must file a claim with Progressive. Even if you were not responsible for the accident, Progressive Insurance still requires you to file a claim. 
Will my claim affect my insurance rates?
When you file a claim with Progressive Insurance, It generally will not increase your rate. But, if you file a claim, and it has been determined that the accident was your responsibility, there is a chance that your rates may increase. Usually, Progressive insureds realize that their insurance rates increase when they auto renew their policy for the next year. 
Will I get a rental car while filing a claim with Progressive Insurance? 
In certain circumstances, Progressive Insurance does offer coverage for rental vehicles in the case that you do not have a car. It depends on the insurance coverage that you have. For information, call our experienced insurance attorneys today. 
What can our Progressive Insurance attorneys do?
Our Progressive Insurance attorneys will help you file your claim with Progressive Insurance. Filing a claim could be exceptionally difficult, especially when you are dealing with an insurance adjuster who may be asking questions to determine that you are at fault. 
How much do our Progressive Insurance attorneys cost?
Our lawyers work on a contingency fee schedule, and do not recover any amount in damages unless we win a settlement or a judgment. A settlement occurs when there are negotiations made with the other party. A judgment is a monetary amount issued by jury members in trial. A case will either be settled, or could go to trial. Our lawyers do not collect any money up front.  This allows our clients to use our services free of charge, and with no risks associated. 
Progressive Lawsuits 
Recently, within the last couple months, there was a lawsuit filed against Progressive Insurance Company claiming that they underpaid their customers when their insureds filed a claim for their totaled vehicles. Those filing the lawsuit claimed that the insurance company was devaluing the totaled vehicle. They were not offering the value of the vehicle in comparison to other comparable vehicles. Currently, this lawsuit is taking place in the United States District Court for the Eastern District of Pennsylvania. 
Contact our Progressive Insurance attorneys today for more information on how to file a claim, and to make sure that you get compensated for your injuries, and the property damage that you have suffered. Our legal team is on standby and available to help 24/7. Give us a call today to discuss your claim. 
In the case that you have already filed the claim, and are awaiting a response from the insurance company, contact our attorneys today to see if the insurance company has engaged in bad faith practices. In the case that the insurance company engages in bad faith practices, you do have the right to file a lawsuit in court.
If you or a loved one have been taken advantage of by an insurance company and have improperly had the claim denied, give our experienced Los Angeles insurance attorneys a call today. We have recovered millions for our clients, and know how to deal with insurance companies, adjusters, and attorneys. It could be very stressful to go through a traumatic experience like an accident, and could leave you with thousands of dollars in medical bills, along with emotional suffering. Make sure that you get the help you deserve, and call our legal team at Heidari Law today. 
Our highly-qualified attorneys also offer free case evaluations. We take a look at the details involving your claim, and determine what the best course of action may be for you. Each case is different, and will require a different set of actions.