Personal Injury Lawyers in Los Angeles
Are you in need of legal representation after suffering a personal injury? Heidari Law Group handles all types of personal injury law in California.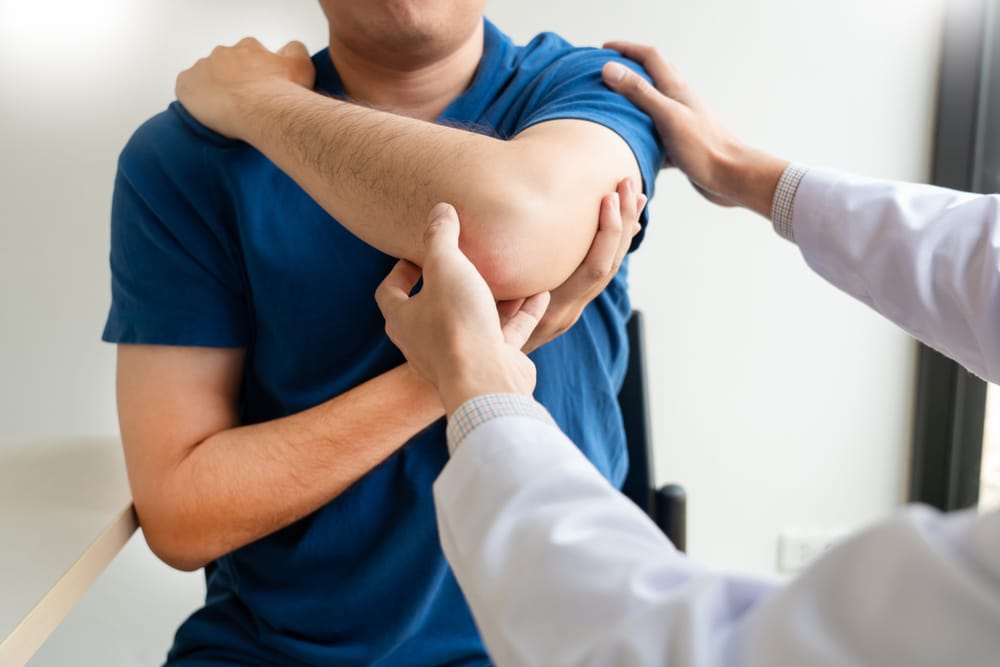 Los Angeles Personal Injury Attorney
If we don't win a judgment or verdict in your favor, you don't have to pay. Our experienced Los Angeles personal injury attorneys have had decades of practice representing clients with superior end results. Our aggressive litigation attorneys are not afraid to take your claim to trial to receive a favorable verdict for your claim. Contact us today for free no risk consultation, where we could review your claim and determine the different legal strategies we can take. It is very difficult to choose a personal injury attorney, especially in Los Angeles. Our skilled personal injury attorneys at Heidari Law will guide you through every step of your legal process to make sure that you make well-informed decisions.
Our plaintiff's personal injury law firm is located in the heart of Los Angeles, and we are also available by phone and email 24/7. We strive to make sure our practice offers individualized attention to our clients while providing high-quality service.
If you or a loved one has been injured, whether it was through a car accident, workplace harassment environment, defective product, etc, contact our Los Angeles personal injury attorneys today to file your claim. We strive to make sure that we offer individualized attention to our Los Angeles clients, while going into intricate and detailed negotiations. Many other Los Angeles personal injury attorneys treat all cases the same, with cookie cutter motions and settlement negotiations. Our attorneys work to make sure we are different from the rest by providing individualized attention. We understand that no two cases are the same, and no two plaintiffs are the same. We commit ourselves into achieving the best outcome in your favor.
What is personal injury?
Personal injury is a legal theory used to refer to the lawsuits filed against negligent parties for any injuries suffered in an accident.
What accidents are personal injuries?
How much do our Los Angeles personal injury attorneys cost?
Each personal injury lawyer has a different set up of fees. For example, some personal injury attorneys in Los Angeles may want a lump sum upfront as a retainer fee. This means that they will need the fees upfront in order for them to continue on with the work. Other attorneys charge hourly, meaning that they bill by each hour that they have worked on your Los Angeles personal injury case. Our Los Angeles accident attorneys work on a contingency basis, and do not get any compensation upfront unless we win a settlement or a judgment. This means that unless we collect money from the other party, you owe us nothing.
How do I find a good lawyer in Los Angeles?
We recommend you ask your friends and family in order to find a highly qualified Los Angeles lawyer for you. It is important that you find an attorney or firm that has decades of experience and has represented a claim similar to yours in the past. Our firm has several attorneys that each have a different level of expertise, and each have several decades of experience representing different types of cases. For more information on our lawyers, contact us today.
Why You Should Hire a Los Angeles Personal Injury Attorney
Hiring a personal injury lawyer to handle your case comes with a few distinct benefits. A weathered legal team has seen these situations before and can help you navigate the particular laws of California personal injury cases.
Secondary investigation team. Personal injury attorneys can leverage the help of a secondary team of investigators to assist in gathering evidence & reconstructing the accident or incident. This can be an extremely useful tactic in determining who is at fault for the accident when there is a dispute over who is at fault.
Get Larger average settlements with a lawyer. When a plaintiff decides to represent themselves in a personal injury case, peer-reviewed studies have shown that they are able to recover an average of 20-30% of the compensation they could have gotten with an experienced personal injury lawyer fighting for their cause.
Cases get complicated when multiple parties are involved. If you have to deal with fighting multiple insurance companies in your case, a lawyer can help you build a strong argument supported by evidence that can give you a better chance of winning the case in the end.
Insurance companies are acting in bad faith. Many insurers believe that they can strong-arm policyholders into taking smaller settlements or nothing at all. The experienced Los Angeles personal injury team at Heidari Law can help you secure a fair settlement if an insurance company is acting in bad faith.

Experience: our attorneys have decades of experience making sure that our clients get the legal help they deserve. No matter what type of accident, we have had experience litigating and making sure that our clients' rights are represented, and they get compensation they deserve.

No risk consultations: our attorneys offer free no risk consultations in Los Angeles, where we will review your specific accident to determine what steps we should take.

Individualized attention: each type of accident in Los Angeles is different, and with that comes different attention and work done. We do not offer the same cookie-cutter responses that other firms may give to their clients. We give personalized attention to all our clients, and make sure that our clients are well informed of the process.

Negotiation: we will fight aggressively against insurance companies and at fault parties to make sure that you have all your rights represented.

Top Los Angeles resources: we have relationships with top Los Angeles professionals, including medical professionals that will help us determine exactly how much you should be compensated in injuries, along with accident investigators to put together how the accident occurred.

Available 24/7: if you have a question or concern regarding your Los Angeles personal injury lawsuit, our experienced lawyers are available and on standby 24/7.

Contingency fees: our Los Angeles attorneys work on a contingency fee basis, and we do not charge our clients unless we win compensation. This means that all your worries regarding compensation and not being able to afford an attorney should not be the reason why you do not have an attorney. Our attorneys will do all the work for you, and we will not take a single dollar up front.
Los Angeles Personal Injury Frequently Asked Questions
We have been representing Los Angeles personal injury victims for the last decade. We understand that there may be several questions that you may have when litigating your claim. Below are some common questions that we have received, along with the answers we would potentially advise our clients. For more information, get in contact with our Los Angeles personal injury attorneys today so we can go into these answers further and see how they apply to your specific case.
What is a Los Angeles personal injury case?
A personal injury case is one where a plaintiff is injured, and tries to recover compensation for their injuries suffered. This could include many different instances, such as car accidents, sexual assault, defective products, defamation, etc. Each Los Angeles personal injury claim must be proven with different elements in court. There are two parts to a personal injury claim. The first part is proving liability. This is the responsibility of your attorney to show that the defendant was liable, and to show just how the defendant was liable. For example, if the plaintiff was injured by defective product, the attorney would have to show that there were reasonable other alternatives the manufacturing company could have taken that were safer and are least likely to cause accidents.
The  second step of a personal injury lawsuit is damages. During the second half, your Los Angeles personal injury attorney would have to prove up your damages suffered. There are various different types of damages you could receive after getting involved in an accident. Each type of personal injury claim has different types of damages the plaintiff would want to see. For example, someone who has suffered emotionally could seek a higher emotional distress amount.
How do I prove liability in a Los Angeles personal injury case?
Our attorneys have various elements we strive to meet in order to show that the defendant is liable in a negligence claim. Below are the different elements our attorneys work to prove in order to show the defendant is liable.
Duty: plaintiff will have to show that the defendant had a duty to Plaintiff. Everybody has a duty to reasonably foreseeable plaintiffs. The duty is to act within the standard of care of a reasonable person. For example, if you are driving on the road, then you have a duty to drive like a reasonable person in a safe manner.
Breach: plaintiff's personal injury attorney would then have to prove that the defendant breached this duty by failing to act like a reasonable person.
Causation: the third step is that the plaintiff would have to prove that the defendant's failure to act like a reasonable person caused damages. The injury that a plaintiff has must be caused from the defendant's breach of care.
Damages: plaintiff would have to prove that there were actual damages suffered because of the breach of duty. Damages could include injuries such as traumatic brain injuries, broken bones, etc.
 Do I have a personal injury claim?
In order to determine if you have a valid personal injury claim, it is advised that you contact our attorneys immediately.  Failing to contact a personal injury attorney immediately after an accident could result in harsh penalties, such as having your lawsuit dismissed because you brought it too late. Our Los Angeles attorneys will review your case and determine whether you have a valid case against the other party.
You do not necessarily need to have a physical injury in order to bring a claim. For example, in defamation cases where others have made a false statement about you to a third party, you could bring forth economic damages you have suffered as a result of the breach. For example, you could show that you have been declined a job because the defendant had published a defamatory statement. You most likely have a case against the other party if you have suffered any type of injury that could be calculated. If you or a loved one believe you have a claim for personal injuries, contact our Los Angeles injury lawyers today.
What are the first things I should do after an accident in Los Angeles?
Seek medical attention and call the police. Avoid speaking to the insurance companies until after you've contacted your lawyer.
How long do I have to file a personal injury lawsuit in Los Angeles after the incident has occurred?
Under the California Civil Procedure, Section 335.1, a victim has two years to file a lawsuit for personal injury in Los Angeles.
Who files a personal injury claim?
If you believe you have a personal injury claim against another party, contact our Los Angeles attorneys immediately in order to file a claim under personal injury law. A claim must be filed with the corresponding court where the incident took place. For example, if your incident took place in Los Angeles, then your claim must be filed in the Los Angeles Superior Court. To better determine whether your claim falls under California and / or law, contact our Los Angeles personal injury attorneys today.
What type of compensation can I receive for my personal injury case in Los Angeles?
The type of compensation you could receive depends on the accident you have been involved in, along with the injuries that you have suffered. Examples of compensation you could recover include:
Past lost wages: this refers to the time you took from work to heal from the injuries.

Future lost wages: in the event that you have suffered severe and traumatic injuries, you may need future lost income as compensation since you may not be able to return back to what you were doing prior to the accident.

Property damage: if you were involved in a vehicle collision with another vehicle, you may be able to recover property damages.

Pain and suffering: this is a type of damage that refers to the emotional hardships that you had faced while suffering from your injuries caused by the accident. If your injuries are more severe, then you most likely have suffered more in emotional distress.

Punitive damages: not many Los Angeles courts award these damages, since they are only awarded in cases of extreme recklessness.
How do you prove a personal injury case in Los Angeles?
Depending on the circumstances of the accident, there are different elements that you must prove in order to get compensation for your injuries. The most common type of personal injury claims are for negligence against the other party. A negligence legal theory alleges that the other party was negligent and caused the accident. Specifically, in Los Angeles, you must show:
The at-fault party had a duty to act in a safe manner.  For example, if this was a car accident that occurred in Los Angeles, the other vehicle driver had a duty to drive in a reasonably safe manner.
The at-fault party failed to act in a reasonably safe manner. For example, the other party ran a red light or was distracted driving.

The at-fault party caused the accident.

The victim now suffers severe injuries as a result of the accident.
All these elements may seem simple, but each one needs to be backed up by strong evidence. In order to get strong evidence to better strengthen your case, you should have a highly qualified Los Angeles attorney on your side. Our Los Angeles personal injury lawyers are available 24/7, and we got to work right away to make sure that we have gathered all the evidence necessary to build a strong case.
How long will my personal injury case take?
It is important to note that every personal injury claim differs based on person-to-person. For example, a claim that has multiple damages may take longer than a claim that only has one specific type of damage, such as lost wages. Defendants will also try to downplay and lag their responses as much as possible. Other factors that could determine whether your case may take longer than others include when there are multiple parties involved,  Or when there are severe injuries involved. Usually cases that go to trial take longer than cases that settle with the other party.
Los Angeles Personal Injury Attorney Near Me
Call our law firm today so we can review your case and get you what you deserve. We understand that your number one concern after an accident should be your health. That is why it can be very difficult to even start thinking about a lawyer. Our Los Angeles personal injury attorneys will help make the process easier. You will be able to focus on yourself and healing, while our Los Angeles attorneys will negotiate with other third parties and communicate with the court to make sure that all documents are timely filed. Call us today to schedule a free confidential consultation.
How much is my personal injury claim worth?
No attorney will be able to give a simple cookie-cutter answer as to what your personal injury claim is worth unless they take a look at all the factors regarding your claim. For example, accidents that have resulted in more severe injuries could result in higher damages compared to a simple case where the plaintiff only has damages of lost wages. To determine how much your personal injury claim is worth, contact our attorneys today.
Our Los Angeles personal injury attorneys are a phone call away, and are currently taking on Los Angeles personal injury claims. Call us today at 213-884-4881.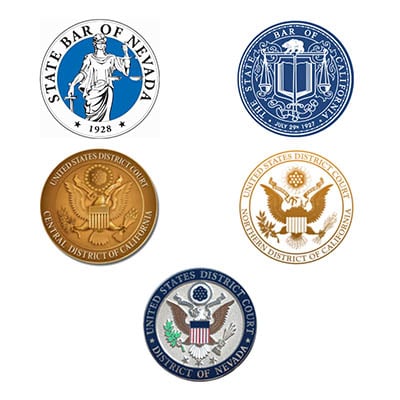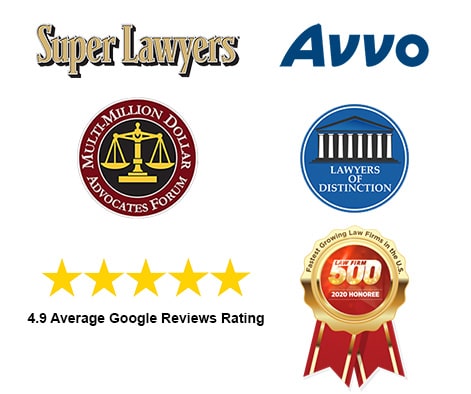 Heidari Law Practice Areas in Los Angeles