Las Vegas Personal Injury Attorneys
Get help with your Personal Injury case. Highly experienced Las Vegas personal injury attorneys at Heidari Law Group. Call today for a free consultation.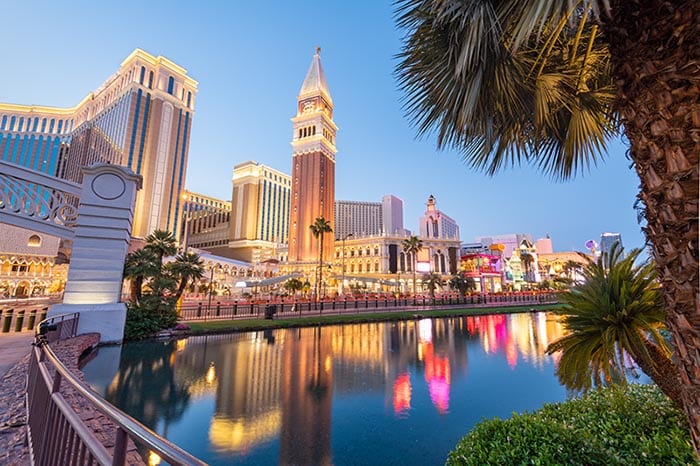 There are several different types of accidents that could unfortunately occur, but it is important what you do immediately after the accident to make sure that you get the best medical care and compensation you deserve. Having an experienced attorney on your side will ease the process with the stressful situation and environment that an accident may cause.
Each year thousands of people become involved in personal injury cases. In fact, innocent people get hurt every day.
This article takes a look at reasons you might need to hire a personal injury attorney in Las Vegas and why you should consider filing a personal injury lawsuit.
What is Personal Injury in Las Vegas?
Personal injury refers to the legal term used to refer to accidents that happen. In order to assert a personal injury lawsuit against another party, there are several different elements that you must have to meet. The elements differ depending on the cause of the accident, along with the injuries.
What Type of Accidents Do Our Las Vegas Personal Injury Attorneys Work on? 
Our Las Vegas attorneys at Heidari Law have experience in almost every different type of accident, including:
Why Should You Hire Our Las Vegas Personal Injury Attorneys?
Our attorneys will investigate your lawsuit to determine liability. We will gather all the different types of evidence in order to have a strong case in your favor. We have a skilled investigation team, and have several different relationships with expert accident investigators that will help us.

Having an attorney aggressively fighting for your rights will help you get a larger settlement or judgment amount. When you are not represented by a Las Vegas personal injury attorney, insurance companies may try to take advantage of you.

Personal injury lawsuits could get very complicated, especially if there's a large amount of medical bills that resulted, or if there are multiple parties involved. Having a seasoned professional will help determine what amount you could potentially receive in a personal injury lawsuit.

Insurance companies sometimes try to use bad faith tactics. In Nevada, all insurance companies must act in good faith, but there is always the possibility that they fail to accept a settlement amount, or try to delay the process as long as possible in order to avoid paying out. Our attorneys will work tirelessly to make sure that none of our clients go through insurance bad faith.

Our attorneys work on a contingency fee arrangement, and do not get any compensation from clients upfront unless we win a settlement or a judgment. If settlement is an agreement between two parties prior to going to trial. If both parties do not come to any type of agreement, then both parties will go to trial, and the jury will determine a judgment verdict.
Las Vegas Personal Injury
Attorney

Frequently Asked Questions

Being involved in a personal injury case can be a confusing experience. Below is a list of frequently asked questions our Las Vegas personal injury attorneys get asked by our clients. We always want to make sure that we are upfront with our clients and make sure that they understand every step involved in their personal injury lawsuit.
What Should I Do After I Have Been Involved in an Accident In Las Vegas?
After being involved in an accident, you should report your accident to the appropriate authorities immediately. In certain circumstances, it is very important to have a police report filed. Oftentimes, the police report provides extra supplemental information regarding the incident, and all the potential parties involved.
We advise our clients to seek medical care immediately after being involved in an accident in Las Vegas. Although you may not feel as if you are injured after an accident, it is very important to seek medical care to have medical records stating what type of injuries you have suffered. Medical specialists may also discover injuries that may come forward later on, such as a traumatic brain injury.
 Gather evidence regarding your accident claim. The more evidence you have regarding the accident, the more it will work in your favor for a lawsuit. For example, evidence that our attorneys will look to include witness information, where the accident occurred, defendant's contact information, etc.  Our Las Vegas attorneys will also gather evidence ourselves to make sure that you have all the tools necessary to file a claim against the negligent party.
Contact an experienced and top rated Las Vegas personal injury attorney to discuss the merits of your claim, along with how you can have your rights represented. It is very important to hire an experienced Las Vegas personal injury attorney. Our attorneys have decades of practice representing clients in settlements and in trial. Our attorneys are not afraid of taking your claim to court. Our litigation attorneys have brought in millions in judgments for our clients.
When Should I File My Lawsuit in Las Vegas?
In Nevada, you have two years to file a personal injury lawsuit. However, that number may change depending on who you are filing a lawsuit against. For example, the timeline is much shorter if you are filing a lawsuit against the city. That's why it's so important to hire a skilled attorney as quickly as possible.
Can I Sue for a Car Accident in Las Vegas?
In Nevada, you have the right to file a lawsuit against any party that may have caused you to suffer injuries. When you file a lawsuit against them, you hold them accountable for all the damages that you are owed. The damages can differ depending on what you have personally suffered.
How Do I File a Personal Injury Lawsuit in Nevada?
In order to file a personal injury lawsuit in Nevada, a complaint and summons must be filed with the court. A complaint basically states an overview as to who you are filing a lawsuit against and what category that falls under. A summons is used to call the defendant, also known as the party the lawsuit is being filed against, to court. This could get very complicated, and we highly recommend that you have an experienced personal injury attorney on your side to take care of this for you. 
How Is Pain and Suffering Calculated in Nevada?
Pain and suffering is a specific type of damage used to refer to the emotional distress that the accident victim suffered. Pain and suffering does not take into consideration medical bills, but rather the psychological and physiological suffering. In order to calculate pain and suffering in Nevada, courts either use the multiplier method or the per diem method. The multiplier method multiplies the value of the economic damages, whereas the per diem method calculates the amount of suffering each day. 
Do I Need a Personal Injury Attorney?
In Nevada, it is not required that you have an attorney by your side when filing all the paperwork for a lawsuit, or even a claim with your insurance company. But, it is very helpful to have an attorney, especially because different parties will try to reach out to you in order to get the statement from you. This could get very stressful, especially if you are dealing with severe injuries from the accident.
What Should I Look for in a Personal Injury Attorney in Las Vegas?
Experience

Successful track record

Communication

Passion
How Much is My Personal Injury Lawsuit Worth? 
In order to provide our clients with a better idea as to how much their lawsuit is worth, we recommend that you get in touch with our top-rated Las Vegas attorneys today. Once we have reviewed the details, we will then determine how much your lawsuit is worth. 
What Damages Could I Recover from My Las Vegas Personal Injury Claim?
You could recover a variety of damages depending on the circumstances of the accident. Under Nevada law, a defendant that is negligent and caused the accident is responsible for a variety of damages, including: 
Medical bills

Hospital bills

Lost wages

Future lost income

Loss of society

Loss of services

Loss of consortium

Burial services

Funeral costs

Pain and suffering

Emotional distress

Property damage

Attorney's fees
How Do I Hire a Personal Injury Attorney in Las Vegas?
When you come into our office for a free consultation, we will review all the details of your claim. We will then explain what the next steps may be. Once we sign an agreement with you, we will then move forward with your lawsuit to make sure you get the help and justice you deserve.
How Much Do Our Las Vegas Attorneys Cost?
Our Las Vegas personal injury attorneys work on a contingency fee basis, which means that you do not have to pay for our attorneys upfront until we win the settlement or judgment in your favor. We understand that after going through an accident, you may not be in the right financial situation to pay for an attorney up front. Our contingency fee Las Vegas attorneys allows us to pursue your legal claims for you and take on the risk of litigating your claim, while you focus on healing from your injuries. Our Las Vegas personal injury attorneys provide you with a piece of mind.
Our attorneys are paid with a percentage of the settlement or verdict we win on your behalf. This percentage is something arranged just prior to taking on your claim, therefore you have your informed consent throughout the entire legal process. We always work to make sure that our clients are constantly made aware regarding updates of their claim.
What Do Our Las Vegas Personal Injury Attorneys Do?
Our Las Vegas personal injury attorneys handle all aspects of your case including:
Filing all necessary documents with Clark County Court
Dealing with the insurance company
Dealing with the negligent defendant
Investigate your legal claim
Negotiate with the third party
Go to trial
Secondary Investigation Team
A good personal injury law firm understands how to leverage the skills of a secondary investigation team in the gathering of evidence for the case. This can be a very useful tactic, especially when there's a dispute over who's at fault.
Get Larger Average Settlements with a Lawyer
It's never a good idea to represent yourself in a personal injury case. After all, an experienced personal injury attorney understands the system and knows how to fight for your rights in order to make sure you receive the biggest settlement possible.
Cases Involving Multiple Parties Get Complicated
It certainly isn't a secret that personal injury cases can become extremely complicated. Especially when multiple parties, law firms, and insurance companies are involved. If you aren't represented by seasoned professionals, things can quickly get out of hand. That's why you need to be represented by someone with a vast knowledge of personal injury law.
Insurance Companies Often Act in Bad Faith
Many insurance companies try to strong-arm policyholders. After all, they want you to accept a tiny financial settlement or nothing at all. A skilled Las Vegas personal injury lawyer will make sure this doesn't happen.
Contact Our Las Vegas Personal Injury Attorneys Today
Our personal injury attorneys always strive to make sure that negligent parties are held accountable for their actions. Our attorneys are available 24/7 via phone and email, and our office is located in Las Vegas, Nevada. It is very important to hire an experienced attorney that is well-versed in the laws of your state. Our attorneys have decades of experience representing Las Vegas law, and provide a free no risk consultation to determine the different types of legal steps we can take to litigate your claim.
As an injured victim, you have rights in the legal system, and our attorneys are available 24/7 to protect those rights. Contact us today for a free case evaluation.