Sacramento Personal Injury Lawyers
Our experienced injury lawyers are here to help you build a winning case from the beginning. Contact our Sacramento law firm today to get the compensation you deserve for your injuries.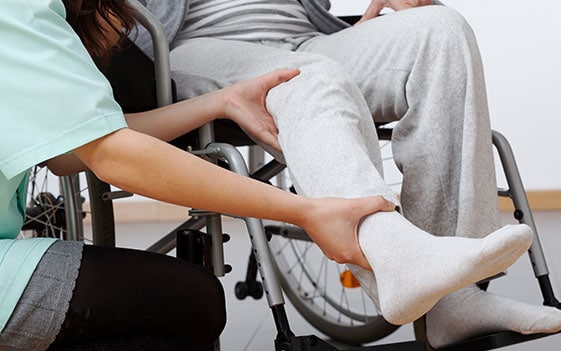 Have you experienced a personal injury? Personal injuries are those injuries you experience to your own body because someone else does something they shouldn't.
If you are suffering as a result, you know how frustrating and emotional it can be. The injury can have a great impact on your quality of life. You can feel the effects in physical and emotional ways too.
You might be out of work, facing a long recovery, and a big stack of medical bills. If you are the victim of a personal injury, you might need a personal injury attorney in Sacramento to help with your case.
Reasons to Hire a Personal Injury Attorney for Your Case
If you have suffered a personal injury, your chief focus should be on getting better. Yet, with mounting medical bills, you might feel like you need to do more. This is where a personal injury attorney can help you navigate your injury. There are many reasons you should consider hiring a personal injury attorney.
Insurance Companies
Let's be honest, there's a good chance the insurance company will not act in good faith or be on your side if it means paying out more money. You need an experienced attorney who knows how to navigate and deal with insurance companies. The attorney can prevent them from tricking you into a settlement that's smaller than you deserve and in acting in bad faith.
Multiple Parties
If your personal injury is the result of some kind of accident, there's a good chance that multiple parties are involved. This means that not only do you have all those parties to contend with, you also have their insurance companies too. The more people involved in any case, the more complicated it becomes.
Your attorney will know how to navigate handling all those involved, so you don't get talked into a smaller settlement than you deserve.
Investigation
Your injury may have had the police involved. It's likely they did a routine investigation. Yet, with an attorney, you get another set of expertise to recreate what happened and study the evidence.
Your attorney can do a thorough investigation and talk to any and all possible witnesses to help with your case. They will know how to handle potential witnesses that might not be cooperative for you.
Compensation
A case handled by an attorney can garner you 20 to 30% higher compensation than the one you try to navigate yourself. Because they know how to deal with the parties involved and can argue objectively, the chances of higher compensation are good with an experienced attorney.
Build a Winning Case after Your Injury
If you or a loved one has been injured or killed due to the negligent actions of another person, you may be entitled to compensation. At Hediari Law Group, we are here to help you build a winning case from the beginning so you can get the compensation you need to pay for medical bills, recover lost wages, and more. Contact us today to find out how we can help.
What Is a Personal Injury Case?
Personal injury is a broad term that includes injuries sustained in almost any situation, including car accidents, truck accidents, uber accidents, medical malpractice, slip & fall accidents, dog bites, and more. A personal injury case occurs when you or a loved one has been injured or killed due to someone else's actions. The person who caused the injury may be legally responsible for the damages and expenses you have suffered.
What Can I Be Compensated For?
The long-term effects of a personal injury can be severe and can include spine injury, brain injury, head injury, and even wrongful death. You may be entitled to compensation for medical expenses, loss in pay at work, any resulting disabilities, long-term care costs, emotional pain and suffering, and possibly punitive damages. Because some of these injuries may have a permanent compact on your life, it is important to hire an experienced lawyer who can accurately assess long-term costs associated with your injury.
When to Call a Lawyer?
It is essential to call an experienced personal injury lawyer as soon as possible, following your injury, even before you file a claim with the insurance company. When you have the right legal team at your side from the beginning, we can help you build a stronger case so you have the best chance at winning the most for your case. However, it is never too late to call, so don't wait. We may still be able to help you win your case.
How Your Lawyer Can Help
When you choose an experienced personal injury attorney, we can do more than just help you win your case. We do everything we can to make sure that we take into account all of the expenses you may incur long-term–even ones you may not have thought of.
Don't Take on the Insurance Company Alone.
If you have been injured, it is always strongly advised that you do not talk to the insurance company without consulting a lawyer. The insurance companies have a team of expert attorneys on their side who will do anything to ensure they pay as little as possible. That is why it is essential to let your lawyer handle them.
What to Do After Suffering a Personal Injury
If you have been injured, there are steps you can take right away to ensure that your case will be successful. However, it is always a good idea to contact an attorney as soon as possible so you have the proper guidance from the start.
Step 1: Gather Evidence
If you are able to, make sure to gather evidence at the scene of the accident. Take pictures and get the names and contact information of any witnesses. If you are involved in a car accident, get the other driver's name, license plate, and insurance information.
Step 2: Seek Medical Attention
The most important thing to do after you have been injured is to seek medical attention. This will give you the documentation you need from the doctors to begin building your case properly and can help you establish an accurate timeline of events. Your doctors may even be asked to testify on your behalf.
Step 3: Contact Our Sacramento Personal Injury Attorneys
The best time to contact an attorney is within 24 to 48 hours after your injury, even before contacting the insurance company. This allows us to file any claims properly to give you your best chance at winning. When you schedule a free consultation, we will go over the details of your injury to determine whether or not you have a case. Then we will get to work building your case.
Step 4: Get the Compensation You Deserve
We will do everything in our power to build an impenetrable case so you can get the money you need to recover from your injuries. Our team has the experience to determine how much your case is worth and to take on the insurance companies, so you have nothing to worry about. We work hard to settle out of court whenever possible, but we are ready to fight in court if necessary. Contact us today if you have been injured and need help getting the largest settlement possible for your case.
Why Choose the Heidari Law Group?
At the Heidari Law Group, our award-winning team has years of experience helping our clients get millions of dollars for their lawsuits. We have experience dealing with civil rights violations, car accidents, medical malpractice, and more. No matter what the circumstances of your case are, we are here to help you get the compensation you need to make a full recovery.
What Our Clients Are Saying
"I hired Heidari Law for my accident. Sam knows what he is doing. His office staff are respectful and on top of their case. They are responsive, caring, and professional."-Sepehr Golshan.
How Much Does a Personal Injury Lawyer in Sacramento Cost?
If you've been injured and are struggling to cover your bills, you might be concerned about the expense of a lawyer, but you shouldn't be. We offer free consultations, and we only get paid if you win your case. There is absolutely no risk of contacting us and everything to gain.
Work with the Best Personal Injury Lawyers in Sacramento
If you have been injured and are seeking compensation for your injuries, the veteran team at the Heidari Law Group is here to help. Feel free to contact us 24/7 at 1-833-225-5454 or info@heidarilawgroup.com to get started.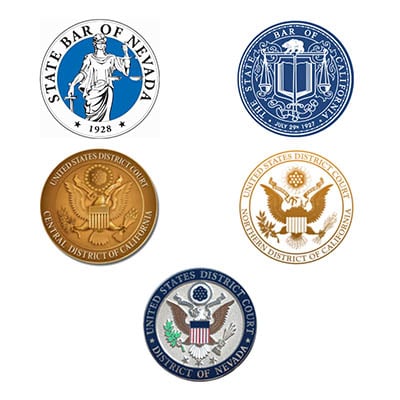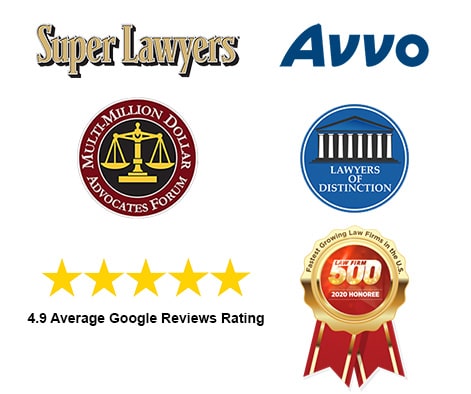 Heidari Law Group Sacramento Practice Areas