Sacramento Disability Discrimination Attorneys
If you are disabled, and have been discriminated against at work, you may have a claim for compensation against your employer. Contact our Sacramento disability discrimination attorneys today.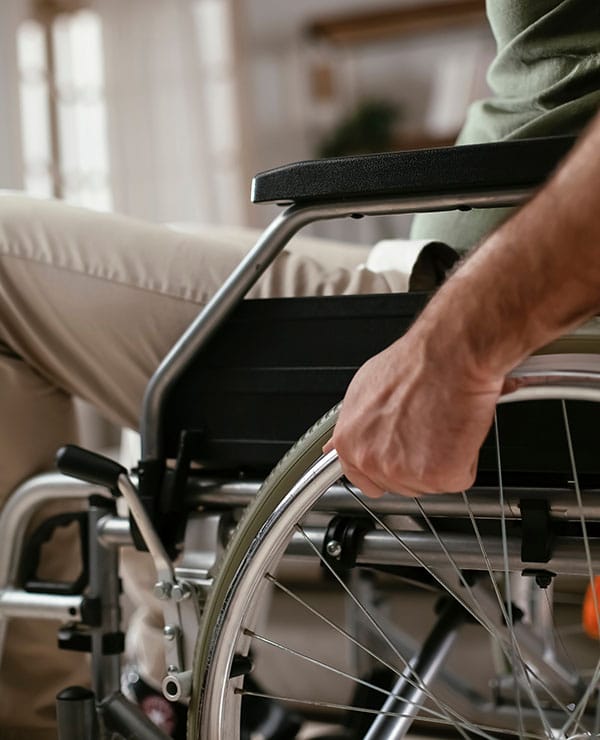 Sacramento has one of the highest percentages of disabled residents, with 12.8% of its population being disabled. No employee should be discriminated against because they belong to a protected class. Protected classes are classified under both federal and state law. Our attorneys believe that no disabled employee should be retaliated against for their circumstances. A disabled employee has several different protections in place, and an employer cannot refuse to allow reasonable accommodations to a disabled employee.
Many disabled employees in Sacramento hold very high positions at work. However, unfortunately with all these statutes and laws in place, disabled employees still face discrimination at work.
Employers are prohibited from exercising any adverse or negative action against an employee simply because they belong to a protected class. Our Sacramento attorneys have decades of experience representing victims who have been discriminated against at work because they belong to a protected class. Our Sacramento attorneys have experience representing a variety of employment law claims, including wrongful termination, harassment claims, and wrongful retaliation claims.
What is Disability Discrimination?
According to the Americans with Disabilities Act, "no covered entity shall discriminate against a qualified individual on the basis of disability in regard to job application procedures, the hiring, advancement, or discharge of employees, employee compensation, job training, and other terms, conditions, and privileges of employment."
If you or a loved one have been discriminated against because of your disability, it is important that you contact our employment law attorneys today for a free initial consultation.
What laws protect disability discrimination?
There is both a federal law and a California law in place that protects any type of harassment and disability discrimination that occurs in Sacramento County. California's Fair Employment and Housing Act and the federal Americans with Disabilities Act require an employer to provide reasonable accommodations to a disabled employee. They also prohibit any type of misconduct by an employer against an employee. Contact our disability discrimination attorneys and our ADA lawyers to make sure that you received full protection under both these laws.
What Is Considered a Disability?
The Americans with Disabilities Act does not specifically list out a variety of disabilities that qualify under this act. However, the Americans with Disabilities Act doesn't go on to describe a disability as "a person who has a physical or mental impairment that substantially limits one or more major life activities."
A variety of conditions that we have seen protected under the Americans with Disabilities Act based on prior case law includes:
Bipolar disorder
Blindness
Definition
cancer
Diabetes
HIV
Epilepsy
Cerebral palsy
Multiple sclerosis
Post-traumatic stress disorder
Obsessive-compulsive disorder
Schizophrenia
There are several other conditions that may qualify as a disability under the Americans with Disabilities Act. To determine whether your disability qualifies as a protection under the Americans with Disabilities Act, contact our Sacramento disability attorneys today.
 Examples of Disability Discrimination in Sacramento
Demoting an employee because they became disabled
Firing an employee because they became disabled
Failing to provide reasonable accommodations
Cutting an employee's pay because they became disabled
Reassigning the employee to another department
Retaliating against an employee for taking a disability absence
Refusing to hire an employee because they are disabled
Denying conditions of employment to an employee because they're disabled
What is Disability Harassment?
Disability harassment occurs when an employer engages in offensive behavior towards the employee because they are disabled. This can include both physical and verbal conduct. To determine if you have been a victim of disability harassment in Sacramento, contact our Sacramento attorneys today.
What is Not Considered a Disability Under California Law?
An employee is not considered to have a disability if they suffer:
A flu
A cold
Headaches
Minor Cuts
Muscle aches
Bruises
Abrasions
Kleptomania
Pyromania
Pedophilia
Voyeurism
Gambling
Gastrointestinal disorders
What Rights Do I Have as a Disabled Employee at the Workplace?
The Americans with Disabilities Act provides several different rights to employees who have been disabled. Is very important to remember that you have rights in the workforce because you belong to a protected class. A physical or mental disability should not be a reason for retaliation from your employer.
As long as you are able to show that you can still perform adequately and reasonably, your employer cannot retaliate against you or terminate your employment. Unfortunately, despite several protections in place, employers oftentimes violate employees' rights, and disregard any protections that employees have.
Examples of violations include:
Failure to provide reasonable accommodations: according to the Americans with Disabilities Act, employers must provide reasonable accommodations to disabled employees who asked for it. There is no specific requirement as to how a disabled employee must ask for reasonable accommodations. There is also no specific time limit as to when an employer must respond to a request for reasonable accommodations. But, the employer must respond in a timely manner to the request. Examples of reasonable accommodations an employer could ask for include reduced hours, reassignment, equipment, work remotely, accessible bathrooms, disability parking spot, etc. The reasonable accommodation depends on the circumstances of the employment, along with the responsibilities the employee has. To determine what type of reasonable accommodations you may require, contact our disability attorneys today. If your employer denies your request for reasonable accommodations, you may have a claim for disability discrimination against your employer.
Retaliation: an employer cannot retaliate against an employee for reporting discrimination, or for requesting a reasonable accommodation. When an employer retaliates against an employee, the employee has a claim called wrongful retaliation. To determine whether you have a claim against your employer for wrongful retaliation, contact our Sacramento employment lawyers today.
Demands for information: an employer cannot demand and ask you if you suffer from a disability. They only have justification to ask you about your disability if it prevents you from working. Employers are not entitled to request any type of specific medical records
Denying leave: an employer cannot deny medical leave to get treatment from a disability.
Why should you hire our Sacramento disability discrimination attorneys?
Our attorneys work on a contingency fee basis, which means that we will front all costs regarding your discrimination claim.
Our attorneys serve the greater Sacramento area
Our attorneys have decades of experience representing age discrimination claims
Our attorneys are versed in both California and federal law
Our litigation attorneys are not afraid to go to trial to defend our clients' rights
Our attorneys have strong relationships with employment experts throughout Sacramento County
Our aggressive attorneys will communicate with third parties for you
Our attorneys serve Sacramento and the surrounding cities including, but not limited to: Elk Grove, Rancho Cordova, Folsom, Citrus Heights, Carmichael, North Highlands, Fair Oaks, Antelope, Rio Linda, flooring, Galt, Orangevale, Rosemont, Gold River, Franklin, Wilton, Rancho Murrieta, Walnut Grove, Foothill Farms, Laguna, Vineyard, La Riviera, Harold, Courtland, Hood, clay, Lemon Hills, etc. Give us a call today to discuss your potential employment law claim.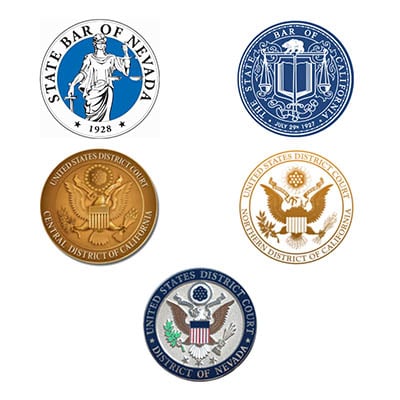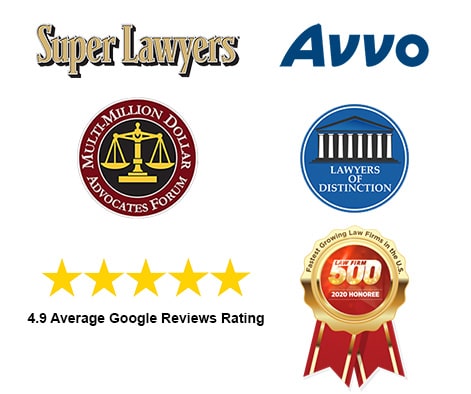 Heidari Law Group Sacramento Practice Areas