Retail Store Negligence Resulting in Injuries
If you have been injured in a store in Las Vegas, our trusted attorneys are here to help.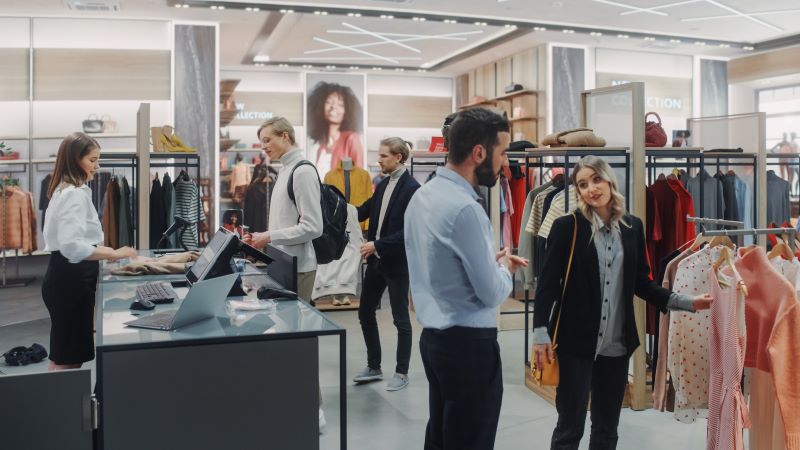 Las Vegas is a city known to have several different types of stores, from grocery stores to fashion designer stores. All stores must maintain their property to make sure that it is safe for visitors. In the event that a business or a property owner fails to take the necessary safety measures, they could be held responsible. In Las Vegas, you have the right to file a lawsuit against a property owner for any injuries that you have suffered while visiting a store.
Give our Las Vegas lawyers a call today to schedule a free consultation to review exactly how the accident occurred, and the different steps we could take to make sure that you have properly filed a Las Vegas lawsuit. There are several requirements that you must have to meet in Nevada Court in order to file a successful lawsuit. It takes an experienced attorney to make sure that you get the most qualified legal help. 
What are common store accidents in Las Vegas?
Slip and fall accidents

: this occurs when liquid is left on the floor for too long, and it is not cleaned by an employee. Employers must maintain a cleaning schedule to make sure that all the floors are properly maintained and cleaned every couple hours. Employees must also inspect for any liquids on the floor to prevent any accidents.

Trip and fall accidents:

are more likely to occur in stores where objects have been left on the floor. It is very common for children to drop objects on the floor in stores, which could be a hazard for other visitors.

Assault: in certain cases, a store could be held responsible for any criminal assault that occurs on their property. For example, if the store hired negligent security guards, and a third-party assaulted you, not only do you have a claim against that third-party, but the store as well.

Improper lighting: improper lighting could lead to assault, and it is the store's responsibility to make sure that the property is well-lit.

Improperly maintained outdoor areas: in certain cities, stores are also responsible for the outside area that leads up to the entrance, such as the sidewalk. If you have been injured on a sidewalk that has not been maintained, then you could also file a lawsuit against the retail store owner.

Falling objects: oftentimes, stores, such as grocery stores, have shelved their excess products on the higher shelves. These objects must be properly fastened, or it may fall on customers. If a customer has been injured by a falling object, they have the right to hold the property owner responsible.

Improperly maintained escalators and elevators: almost every store located on the Las Vegas strip has an escalator or an elevator that takes you to and from the store. These escalators and elevators must be constantly maintained. If you fail to properly maintain the escalators, and you are a business owner, you will be held responsible for any future accidents.
What type of lawsuit should I file for my retail store injuries in Las Vegas?
Usually, injuries that you have suffered in Las Vegas will fall under a legal theory called premises liability. Premises liability holds the retail store owner or manager responsible for any accidents that occur on their property. Premises liability alleges that:
The retail store owner or manager had a duty to make sure that no accidents occur on their property.

The retail store owner or manager failed to take the proper safety precautions.

Because their retail store owner or manager acted negligently, they caused the accident.

The accident has now left the victim with severe injuries.
Who is responsible for my retail store injuries in Las Vegas?
Store owner

Store manager

Store employee

Security guard

Maintenance company

Customers

Delivery people

Vehicle drivers
What should I do if I have been injured in a store in Las Vegas?
The first thing you should do is make sure that your health is taken care of. This means that if you need immediate medical assistance, do not be afraid to call 911. Often, people are

afraid

to call 911 simply because of the costs that they could incur. You have the right to get your emergency bills compensated for in a lawsuit against the negligent party. This should not be of concern when calling for emergency responders.

Take pictures of what caused the accident, such as the objects on the floor or the liquid on the floor.

Interview any witnesses that may have seen the accident take place.

Let the property owner or manager know all of the accidents that occurred. They may

sometimes

have to file an incident report to report to the employer.

Contact a Las Vegas attorney. An attorney will help you file a lawsuit and make sure that all of your damages are represented. 
Should I speak to an insurance company after I file a lawsuit in Las Vegas?
Usually, insurance companies are the parties that you must deal with after the accident. Having an attorney on your side will help when insurance companies call to interview you. They most likely will try to interview you in order to understand the accident. When asking you questions, it may be complex, and meant to trick you. Prior to talking to any insurance adjuster, give our Las Vegas lawyers a call. 
How much do our Las Vegas lawyers cost? 
We work through a contingency fee arrangement, and we get 0 fees upfront. Our attorneys only collect compensation in the case that we have recovered compensation in your favor. 
How much compensation could I receive for my store injuries
?
We tell our clients that the compensation you receive differs depending on the circumstances of your accident. The factors that attorneys look at when determining the compensation you could receive are: 
The

injuries

that you have suffered. If you have suffered permanent lifelong injuries that will affect your future income, then you most likely will be able to receive more in compensation.

Your age is also a determining factor when filing the lawsuit. Usually, younger adults are more likely to get compensated for any injuries they have suffered compared to older adults since younger adults have a lifetime of income that they are to receive. 
What if my
 store accident did not have a witness?
You are still able to recover compensation even if there were no witnesses to the accident. Give our attorneys a call today to see what other methods we use to build a strong case for our clients. 
Contact A Las Vegas Accident Attorney 
Reach out to our Las Vegas accident attorneys today to schedule a free case evaluation and to speak to our highly qualified legal staff. Our attorneys know the emotional toll that a fall could take on you, especially if it has caused permanent disabilities. Give our attorneys a call today for more information. We fight for you.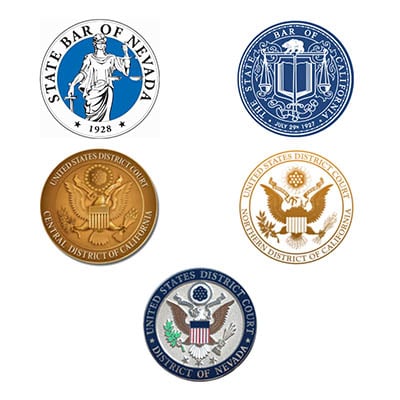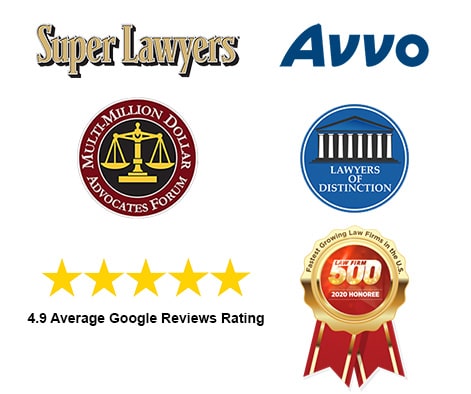 Heidari Law Group Las Vegas Practice Areas