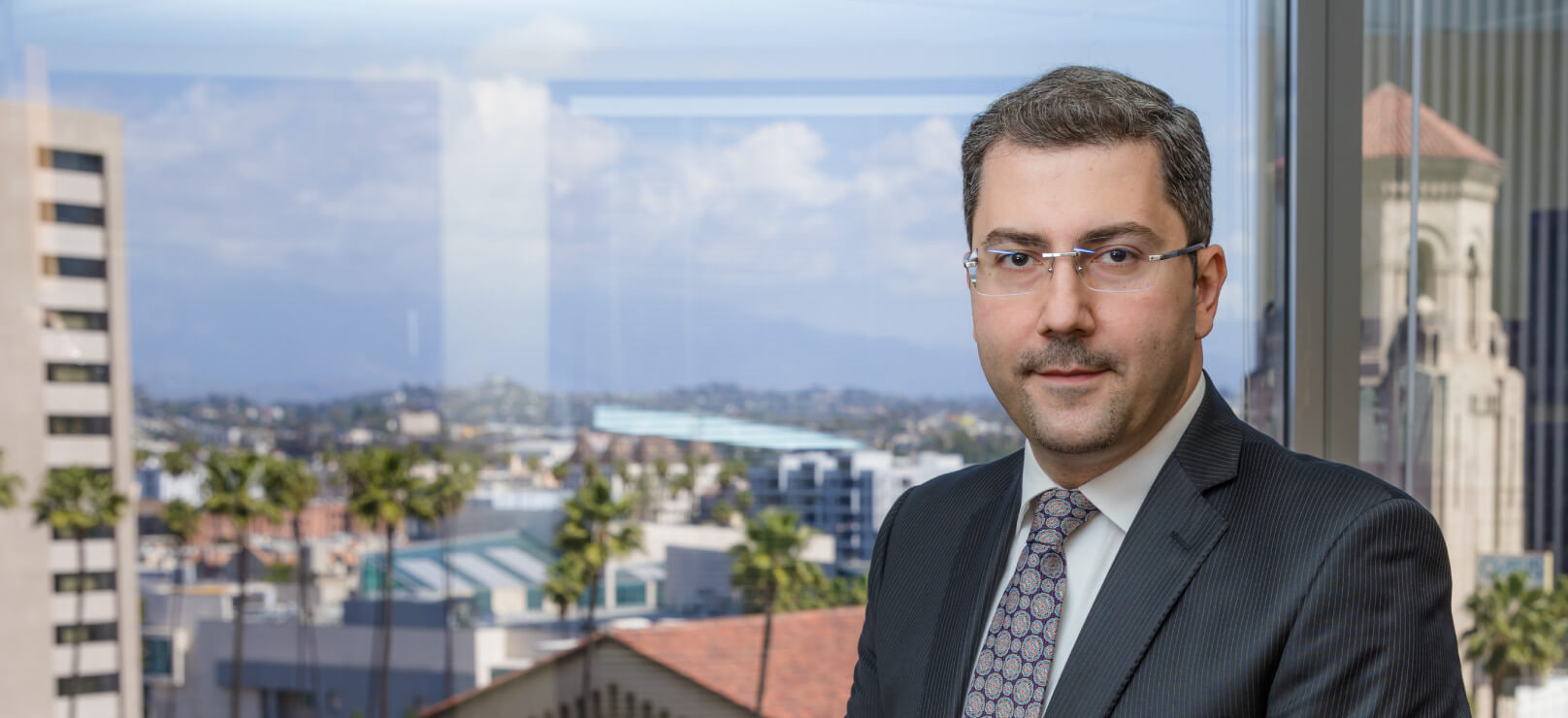 Las Vegas
Bike Accident Injury Attorney
Our experienced Las Vegas bicycle accident attorneys are available 24/7 to help injured victims recover compensation for their injuries. Schedule your free consultation with us today.
$500,000
Premises Liability
$1.4 Million
Brain Injury
$3.3 Million
Motorcycle Accident
$2.0 Million
Car accident
$1.0 Million
Ride Share Accident
$1.1 Million
Motor Vehicle Accident
$500,000
Trip and Fall Accident
$1.0 Million
Medical Malpractice
$250,000
Airline Accident
$500,000
Premises Liability
$1.4 Million
Brain Injury
$3.3 Million
Motorcycle Accident
$2.0 Million
Car accident
$1.0 Million
Ride Share Accident
$1.1 Million
Motor Vehicle Accident
$500,000
Trip and Fall Accident
$1.0 Million
Medical Malpractice
$250,000
Airline Accident
Case

Results
$3.3 Million
Motorcycle Accident
$2.0 Million
Car accident
$1.4 Million
Brain Injury
$1.1 Million
Motor Vehicle Accident
Bicycle Accident Attorney in Las Vegas
If you or a loved one has been involved in a bicycle accident in Las Vegas, contact our experienced bicycle lawyers today to schedule your free consultation. During this consultation, we review a variety of factors, including the parties involved, where the accident occurred, and how the accident occurred. Once we get more of an idea as to how the bicycle accident occurred, will you be able to determine how much you could receive in compensation.
Bicycle accidents could cause very severe injuries, especially because a bicyclist colliding with another vehicle could have an abrupt and strong impact. One of the best things you can do after a bicycle accident in Las Vegas is making sure you have a trusted and experienced attorney on your side. Call our Attorneys at Heidari Law today for a free consultation with our top-rated Las Vegas legal team.
According to the Regional Transportation Commission of Southern Nevada, there were around 100 bicycle accidents in a single year. 80 out of those 100 accidents resulted in severe injuries. Bicycle accidents are also most likely to occur between 6:00 p.m. and 9:00 p.m. During this time, several hundreds of people are going home, and it may be dark so vehicle drivers will not notice the bicyclist.
The Department of Transportation in Nevada has been dealing with the increase in bicycle accidents for the last several years. Each year, the number of bicycle accidents in Las Vegas has been at a steady increase.
Can I sue for a bicycle accident in Las Vegas?
Under Nevada law, if you or a loved one have been injured in a bicycle accident in Las Vegas, you have the right to hold the negligent party responsible for any damages that you have incurred. But, keep in mind that it takes a highly qualified attorney to make sure that you have a strong case, and that the other party caused your injuries.
The one common reason why bicycle accidents happen are because bicyclists do not observe standard crossing signals. This occurs when a bicyclist drives through an intersection or rides through a lane that is meant for vehicles. All bicyclists must adhere to Vehicle Codes, and must ride within their designated bicycle lane. Once this occurs, it could be very tricky for the driver of the vehicle to decide where they are supposed to drive to prevent colliding with the bicyclist. If a bicyclist were to ride with oncoming vehicles, the chance of an accident is very high. When a bicyclist rides on the sidewalk, the risk of collisions with pedestrians is also very high.
What causes bicycle accidents in Las Vegas?
Speeding
Failing to yield to oncoming vehicles
Distracted driving
Making an improper left or right turn
Improper passing
Inexperienced riders
Poor road conditions
Objects in the road
Nighttime riding
Tailgating
Blind spots
After an accident, you may not exactly remember how the accident occurred, and who caused it. Our Las Vegas attorneys will do all of the work for you and determine the liable parties. While you focus on your injuries, we will take care of the rest.
Give us a call today to discuss the next steps to take. We have accident investigators that will look into all the circumstances involving the accident to help us build a strong case in your favor. Accident investigators will determine the causes of the accident.
Nevada Bicycle Laws
Nevada has several different types of bicycle laws that could be relevant in your bicycle accident claim. For example, as a bicyclist, you have the right to share the road with other vehicles. Bicyclists are not necessarily restricted to using the sidewalk. 
A bicyclist must always ride within a clearly marked bike lane, but if there is no line, then the cyclist must stay on the right side.
Nevada does not require that bicyclists wear a helmet, however, a defendant could potentially raise the fact that the victim didn't wear a helmet and that this could constitute negligence that contributed to the victim's injuries.
Bicyclists must travel at a comparable speed to other cars.
Bicyclists must always ride as close to the right side of the road as possible. They could start going towards the left if they are to make a left turn or when they are trying to pass another car.
Bicyclists must yield to oncoming pedestrians near sidewalks and crosswalks.
Bicyclists have to have a front light, and a back red light.
What Are the Most Common Types of Bicycle Injuries?
As a bicyclist, you are entirely exposed to vehicles, the road surface, and the ground underneath you. If you get into an accident on your bicycle, the injuries that you experience may be more severe than other vehicles or people that have been involved in the accident. The vehicle's abrupt force causes severe injuries that could impact you forever. 
Head Injuries
If a rider falls from a bicycle during an accident, it can cause a severe brain injury or a head injury. During a bicycle accident, a cyclist may develop a concussion, a contusion, a brain hemorrhage, or a skull fracture. Wearing a helmet could reduce the risk of suffering a serious head injury, but it does not completely prevent an injury.
The injuries that a cyclist experiences as a result of an accident can cause them to develop temporary or permanent symptoms. Depending on the severity of the injuries, a cyclist can develop side effects that permanently affect their cognitive abilities.
Chest Injuries
If a cyclist falls from their bicycle during an accident, they can fall on a hard surface. As a result, cyclists can break their shoulder blades, collarbone, or ribs from the fall. The severity of the fall can even cause the broken bones to puncture internal organs, causing internal bleeding. Broken bones are very common in bicycle accidents.
Spinal Injuries
Another injury that a cyclist is likely to develop in a bicycle accident is a spinal injury. If a spinal injury occurs as a result of a bicycle accident, the cyclist may experience permanent back pain or even paralysis.
Internal injuries
A punctured lung is very common after being involved in a bicycle accident.
What If I Was Also at Fault for the Accident?
In Nevada, there are comparative fault laws that determine how much you could receive depending on your liability, also known as your fault. For example, if you were 20% at fault, you could still recover. In Nevada, as long as you are not more than 51% liable, you will be able to recover compensation. Liability and fault are determined by an investigation into the accident.
Currently, there has been much push from the Nevada Department of Transportation to reduce the number of bicycle accident fatalities in the state of Nevada. One of the most important steps they have taken to combat this goal is by creating more bike lanes, especially near the Las Vegas Strip. Creating a bike lane specifically for bicyclists allows vehicle drivers and bicyclists to share the road within their designated lanes.
What Should I Do After a Bike Accident in Las Vegas?
If you are a bicyclist involved in a bicycle accident in the state of Nevada, our attorneys advise that you take these necessary steps to make sure that you get the legal help you deserve.
Call 911: A bicycle accident may cause very severe injuries, such as traumatic brain injuries and broken bones. If this is the case, you need to be treated right away. Many people are not aware that traumatic brain injuries could also take a couple days to show itself. Whether you have pain or not, our attorneys recommend that you speak to a medical provider and get imaging done immediately. You may be suffering from symptoms of a severe injury that you are not even aware of.
Call the police: When the Las Vegas Police Department arrives, they will generate an  accident report. This report may be beneficial especially if the lawsuit is filed later on. This accident report will come in handy since it may provide all information of the other parties, including driver's license, license plate, and contact information.
Get the other driver's information: Information that could be very important when filing a future lawsuit could include their driver's license information, their home address, and phone number.
Take photos of the property damage: Take pictures of both your bicycle and the other vehicle's damage. These photos will help when determining exactly how the accident occurred.
Get witness information: If there were any witnesses that saw or heard the accident occur, make sure you get all the information. They will most likely be interviewed by insurance companies or by attorneys depending on the lawsuit or claims filed. Your experienced attorney will contact the eyewitness and ask all the necessary questions to piece together what they have seen and what happened.
Contact our skilled Las Vegas attorneys: It is important to keep in mind that in Nevada, you have two years from the date of the accident to file your lawsuit. If you don't file your lawsuit after the two years have run, you will lose your right to collect compensation, like medical bills, lost wages, and bicycle repairs/replacement. That is why we recommend speaking to our attorneys as soon as the accident has occurred.
Heidari Law Group's team of bicycle accident attorneys will investigate all possible causes of your accident so that you can maximize your claim.
Contact Our Las Vegas Bicycle Lawyers Today
Our bicycle accident attorneys are on standby and ready to help you through the lawsuit process. We understand that the bicycle accident claim is never easy, especially if you have suffered severe injuries. Make the process easier and hire our attorneys to make sure that you are well taken care of. 
Our Las Vegas attorneys fight aggressively to make sure that you get the compensation that you need. Hold those who caused your accident accountable and choose our dedicated Las Vegas bicycle attorneys today. We will be there for you every step of the way.
Contact us today to discuss your bicycle accident injuries, and to determine what the best steps are to take in your favor. Unfortunately, accidents can be prevented but are still bound to occur, especially in the busy city of Las Vegas.
Heidari Law Group Las Vegas Practice Areas
Contact Us
Practice Areas
Service Areas
testimonial
Contact Us
24/7 Free Case Evaluation