Las Vegas Workers' Compensation Attorneys
Our attorneys will work and fight to make sure you get the workers compensation you deserve. Contact us today.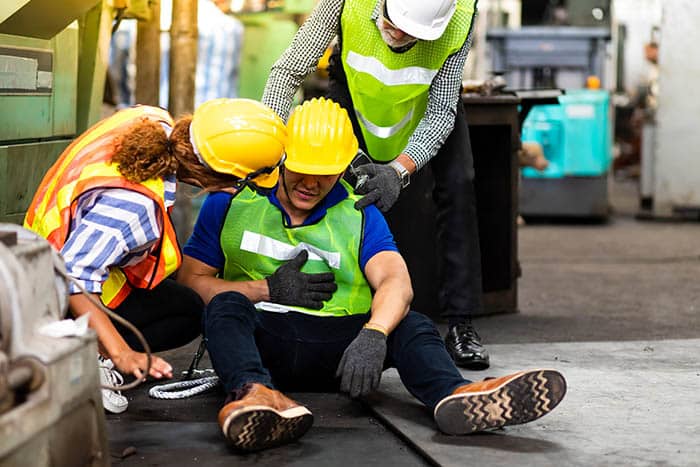 It is important that you hire an experienced and trusted attorney to make sure you received the workers compensation you deserve. If your loved one has been injured while at work, you may be entitled to receive workers compensation benefits from your employer. If your employer denies any benefits, contact our Las Vegas workers compensation attorneys to make sure that you received the compensation you deserve.
Other than having 24/7 availability via phone and email, we are also conveniently located in Las Vegas. We offer free no risk initial consultations to review your claims and determine how much you could potentially receive in a worker's compensation claim. During this initial consultation, we will answer any and all questions you may have regarding your workers' compensation claim.
 Under Nevada law, your employer is prohibited from treating you differently because you have suffered an injury at your job. While you focus on healing from your injuries, we will focus on navigating through legal hurdles to make sure you receive the compensation you deserve. Our experienced employment attorneys handle all types of employment law claims, including workplace retaliation, workplace discrimination, and wrongful termination. We're here for you and on your side if you have been hurt on the job.
What type of compensation could I receive for my workers' compensation claim?
If you have been injured while on the job, Nevada laws allow you to recover a variety of damages. The different types of damages you may be entitled to depend on the circumstances of the workplace accident, however, the most common workers compensation damages include:
Past lost wages: this refers to the hours that you had to take off because you were injured on the job in line medical expenses: this includes traveling to and from hospitals, hospital stays, prescription medication. The lost wages you could recover depend on the circumstances of the injuries suffered.
Temporary total disability: Temporary total disability occurs when you are unable to go back to work and work a five-day work week. However, after several months of rehabilitation or treatment, you are able to return back at full capacity.
Temporary partial disability: if you return to work and the wages you received are far less than the wages you were hurting before, then you will be able to get compensation for the difference with a temporary partial disability.
Permanent partial disability: this occurs when you are able to work, however you have suffered permanent disability, such as paralysis.
Permanent total disability: this occurs when you are unable to return back to work, and you have permanent disabilities that prohibit you from doing day-to-day activities.
Physical rehabilitation: usually, injuries that occur on the job, especially construction accident injuries, result in very severe injuries, they could leave an employee physically disabled. Many require years of physical rehabilitation, and oftentimes at home care.
What damages will workers' compensation benefits not cover?
There are some types of damages that Nevada law does not allow an employee to recover in workers' compensation benefits. For example, this includes instances where:
the employee has been terminated from work
the employee was under the influence of drugs or alcohol when the accident occurred
the employees self-inflicted the workplace injury
What should I do if I have suffered an injury at work?
If you have suffered an injury while at work, it is very important to seek medical care immediately after an accident. The only way you could receive workers compensation benefits is by visiting a doctor to make sure that you have medical records that state the injuries, along with the treatments that you need.
Report the workplace injury as soon as possible. There are different Nevada time limits as to when you could let your employer know about the accident you suffered.  If you report the workplace accident too late, you may not be able to seek any recovery. Your employer should provide you with an employee's claim for compensation report.
 Contact our top rated workers compensation attorneys located near you.
Nevada Laws on Workers' Compensation
Nevada law requires that employers take specific measures when making workers compensation claims. This includes:
Prominently displaying their insurance coverage information
Letting employees know of their insurance coverage information through employment contracts
Always having a first aid kit nearby in the office
Providing employees all the paperwork to file a workers compensation report
Allowing the employee to visit a medical provider
How can I determine that my injury occurred at work?
Oftentimes, your employer may try to argue that the injury did not occur during the scope of work. To determine if your injury occurred at work, and if you are eligible to receive workers compensation benefits, contact our top rated workers' compensation attorneys in Las Vegas today.
Workers' Compensation Causes In Nevada
Even if the workplace accident that occurred was partially your fault, you may still be able to seek workers compensation benefits. Examples of workers compensation benefits you could receive include:
Aggravation of a pre-existing condition
Any event that occurs at work
Mental demands of the job
Physical demands of the job
While leaving the workplace
While operating machinery
Exposure to toxic chemicals
Car accident with a company car
Could I appeal a workers' compensation claim in Nevada?
You are able to appeal a worker's compensation claim if you are not satisfied with the end resolution. We advise that you seek an experienced workers compensation attorney to assist you with the appeal. Our attorneys are available 24/7 to take on any appeal claims you have for your workers' compensation benefits.
How is a workers' compensation settlement calculated in Nevada?
In Nevada, workers compensation is calculated with a specific formula. This means that for each percent of impairment, you will receive 0.6% of your average monthly wage at the time of your injury. For example, if you have a 50% impairment, and your average monthly wage was $3,000,  your workers' compensation claim will be calculated by (.006) x $3,000 x 10 = $180 per month.
How long can you be on workers' comp in Nevada?
Nevada law states that you can receive monthly permanent disability payments until you reach the age of 70 years old.
When do I have to report my workplace injury in Nevada?
Under Nevada laws, you have seven days to file a claim for compensation for workers compensation benefits. If you file a claim after this time period has run, you may be ineligible to receive any workers compensation benefits.
When To Hire A Workers' Compensation Lawyer
Workers compensation claims can be very complex, especially if they involve multiple parties. For assistance on getting workers compensation benefits for an injury you have suffered at work, contact our top rated Las Vegas workers compensation attorneys for a free consultation today. We will work to make sure that you receive proper compensation and benefits you deserve under Nevada law.
We have decades of experience representing victims who have suffered accidents at work and have not received workers' compensation benefits. Our employment attorneys in Las Vegas work on a contingency fee basis, which means that you will not have to pay us any upfront costs until we win compensation in your favor. We always strive to make sure that our clients are constantly informed regarding the updates of their case, and provide individualized attention. Contact us today at Heidari Law Group for a free case consultation.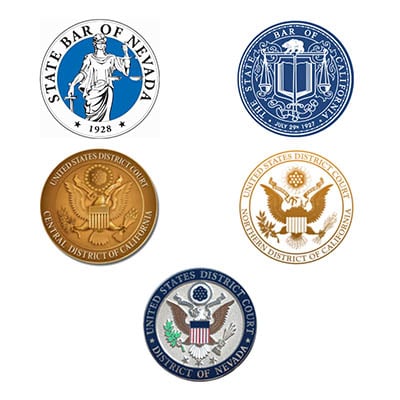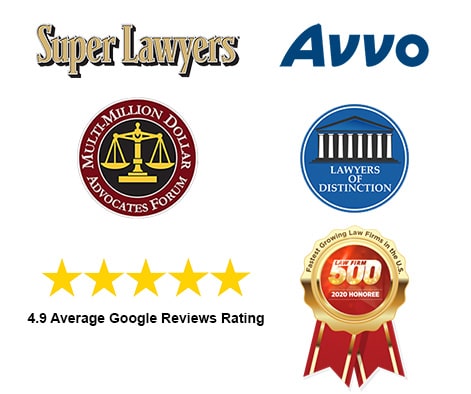 Heidari Law Group Las Vegas Practice Areas