Truck Accident Attorney In Las Vegas
Truck accidents can cause severe injuries. Make sure that you have a highly experienced attorney on your side, and call our Las Vegas truck accident attorneys today.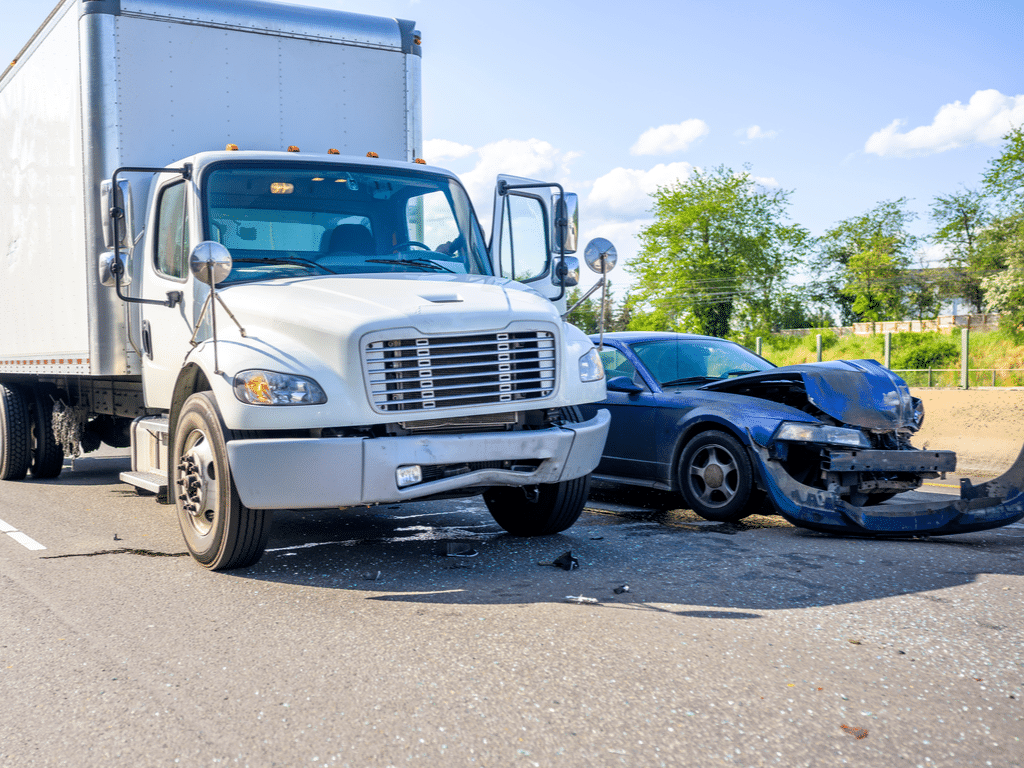 According to the Nevada Department of Transportation, there are more than 50,000 accidents that occur in Nevada each year. The most common accidents occur in Las Vegas, Nevada. One of the main reasons is because the Las Vegas Strip is heavily congested. A majority of these accidents are accidents that involve trucks and buses. Buses carry around several hundreds of people around the strip each day, and trucks carry goods to hotels and casinos.
If you or a loved one were involved in a truck accident in Las Vegas, contact our Las Vegas car accident attorneys to help you get the Justice you deserve.
Las Vegas is known to have several different commercial trucks entering and exiting the city each day. Since there are several thousands of tourists that the city hosts, there is a strong need for constant food deliveries, along with clothing and other materials. This means that the freeways going into and out of Las Vegas are constantly packed with commercial trucks or semi tractors. This increases the likelihood of being involved in a car accident in Las Vegas.
All different types of accidents could be stressful, but it could be especially stressful to be involved in an accident with a truck, because trucks cause severe injuries when they collide with standard size vehicles.
Truck accidents can result in very severe injuries, especially because trucks have a very abrupt impact in an accident. This means that a car that can be found on the other side of the accident could get totaled. Nevada laws allow victims of truck accidents to obtain compensation from the at-fault party. If you have suffered an accident caused by another driver's negligence, contact our experienced and top-rated truck accident attorneys immediately for a free no risk consultation. You deserve a skilled Las Vegas attorney on your side. We are available 24/7 to help you when you need us.
Las Vegas Dangerous Roads
Trucks are most commonly seen on dangerous roads in Las Vegas, including the 215, I-15, and 95 roadways. These roads are considered to be the most dangerous roads in all of the United States. If you have sustained an accident on any of these mentioned roads, contact our top-rated Las Vegas attorneys today.
How do you determine who's at fault in a truck accident in Las Vegas?
Fortunately, determining fault in a truck accident in Las Vegas can be more simple than determining fault in a car accident. When there's a truck accident, it is likely that no other cars are involved other than the truck. This makes it easier to gather evidence to determine liability. Our top rated truck accident attorneys will investigate your accident to determine liability.
What is considered a truck in Las Vegas?
Trucks are classified by 8 classes. Each class is used to describe the size and weight of the vehicle. Each truck requires different paperwork and registration. Examples of trucks include:
Semi-trucks
City buses
18-wheelers
Sprinter vans
Box trucks
Big rigs
Bucket trucks
Delivery trucks that belong to the city
Recycling trucks
Garbage trucks
Cement trucks
Due to the large size and heavy weight of these mentioned trucks, the truck accident could result in very severe injuries that could affect the victim's personal property.
What Are the Common Causes of Trucking Accidents in Las Vegas?
Many types of trucks are out on the road, such as garbage trucks, dump trucks, tanker trucks, Cement trucks, delivery trucks, box trucks, tow trucks, and flatbed trucks. Some of the most common causes of trucking accidents include:
Careless driving
Speed
Driver fatigue
Poor vehicle maintenance
Operating a commercial truck under the influence of drugs or alcohol
Inexperience driving large commercial truck
Feeling to spot a vehicle in a blind spot
Mechanical failure
Inattentive driving
Distracted driving
Inadequate training on how to properly manage commercial trucks
Having an imbalanced load
Overloading the weight limit capacities of a truck
No matter what type of truck was involved in your accident, the legal team at Heidari Law Group can determine the cause of the accident and what party should be held liable.
What are the most common types of injuries from truck accidents in Las Vegas?
Similar to car accidents, truck accidents could also result in very severe and permanent injuries. However, truck accidents have a higher likelihood of resulting catastrophic injuries compared to a regular accident. It is important to seek immediate care after the accident to determine what type of injuries you have suffered. Examples of truck accident injuries include:
Broken bones
Internal bleeding
Burn injuries
Head injuries
Road Rash
Disabilities
Scarring
These catastrophic injuries could affect an injured victim physically and emotionally. The victim will probably be unable to return to normal life, and so this may impact them emotionally as they struggle to get used to this new life. Along with emotional trauma, these above-mentioned catastrophic injuries also require thousands of dollars of medical care. That is why it is important to hold the at-fault party liable for any medical treatment needed.
What should I do if I have been involved in a truck accident in Las Vegas?
The first step is to remain calm. It's important to maintain composure, and prevent yelling or screaming at other parties, as it could be used against you.

See a medical provider to see what injuries you may have suffered, and how to care for them. The doctor will be able to first indicate what exactly you have suffered from the accident.

Get information from the other parties involved, along with any other witness information.

Do not speak to any insurance adjusters or defendants. They may try to settle early on, and may settle for such a lower amount compared to what you could have received.

Contact our experienced truck accident attorneys to see what the next steps should be to hold the responsible party accountable for your losses. 
How much do our Las Vegas truck accident lawyers charge?
We understand that after going through a truck accident, many victims may not have the financial means available to pay for an attorney upfront. Usually, accidents can result in very severe injuries, and these injuries would require extensive medical treatment. Other than medical bills, the victim will also experience property damage from the truck's impact on their car.
To hire our attorneys, you will not have to pay a single dollar up front and out-of-pocket. Our attorneys work on a contingency fee basis. Our contingency fees mean that we will pay for all costs associated with litigating your claim up front. This means that we pay all legal costs upfront, and you do not have to pay us anything upfront until we win a judgment or settlement in your favor.
This contingency fee agreement allows us to take on the risks associated with your claim, while providing legal services to anyone who may not have the money to pay for an attorney up front. This also motivates our attorneys to work harder to make sure that we achieve the maximum results in your favor. Our attorneys do not charge any hidden fees or surprise costs. All the fees are discussed during the consultation.
What Are the Most Common Types of Truck Accidents?
Different types of truck accidents occur, resulting in different injuries and property damage. Understanding the different types of truck accidents will help you get a better understanding of what steps to take next in the legal process.
Some of the most common types of truck accidents include:
Rear-end collisions: this is one of the most common types of truck accidents in Las Vegas. Trucks require much more distance between cars since they may be carrying heavy cargo. Many inexperienced truck drivers are not aware of the distance needed, and slam on their brakes too late.
Jackknife crashes
Truck rollovers
Underride accidents
Head-on collision
Lost load accident
Blindspot accident
Wide turn Collision
Tire blowout
T-Bone accident
Bridge accidents
The team of legal professionals at Heidari Law Group understands the types of truck accidents and what compensation you deserve for every kind of accident.
What Kind of Damages Can Be Recovered from a Truck Accident?
Damages are a type of compensation that you can be entitled to as a result of being involved in a truck accident.
Some of the damages that you can be entitled to after being involved in a truck accident include surgeries, medical bills, medical treatments, therapy, and any medication that you have to be on. Also, you may also be entitled to receiving compensation for a lost earning capacity, lost wages, pain and suffering, and property damages.
Will I be able to recover punitive damages?
Nevada law allows punitive damages in rare occasions. Punitive damages are exemplary damages, and hold the defendant liable if they engage in an extreme act of malicious behavior. This is awarded only if the judge finds that there was malicious intent from the defendant. Nevada law restricts punitive damages to:
$300,000 if the compensatory damages are determined to be less than $100,000
Three times the amount of compensatory damages if the compensatory damages or more than $100,000
What will our truck accident attorneys do for your claim?
Our attorneys will gather all the evidence necessary to make sure that your claim is strong in court. For example, evidence we gather include police reports, surveillance videos, witness information, etc.
Our attorneys will make sure that you are informed regarding the updates of your case every step of the way. We understand that filing a truck accident claim could be very complex, especially if there are multiple parties involved in the accident.
Our attorneys will negotiate with the insurance company and at fault party to make sure that you received maximum compensation for your injuries. If negotiations fail, our litigation attorneys are not afraid of taking the app called parties to trial.
Who can be held accountable in a truck accident?
A variety of parties could be held accountable in a Las Vegas accident, that is why it is important to investigate the cause of the accident to figure out who the best party is to file a lawsuit against. Examples of other parties include:
The driver of the truck: the driver of the truck will most likely be held responsible for almost all truck accidents since they were the ones that drove the vehicle and collided with the victim.

The driver's employer: if the driver drove for a trucking company, then the trucking company will most likely be held liable for their employees' actions, as long as the employee was acting within the scope of their duties. This means that if the employee was on the clock at the time the accident occurred, then the trucking company could be held liable.

Truck manufacturing company: if a defect caused the truck accident in Las Vegas, then the manufacturing company that created the truck parts could be held responsible under a product defect lawsuit.

Government entity: sometimes, road conditions can be the cause of accidents. For example, if a truck drove over a pothole, then lost control of the entire truck, the government entity could also be somewhat responsible for failing to maintain the road conditions.

Poor maintenance: trucks need to constantly be maintained every couple months, whether it is the tires, or other internal wiring. If the truck was improperly maintained, then the truck maintenance company could be held responsible. 
What are the causes of truck accidents in Las Vegas?
Fatigue: this is the number one cause of traffic accidents in Las Vegas. It is usually caused by demanding trucking companies that require their employees to work several hours in a day, which could put a lot of pressure on the truck drivers.

Speeding: when a driver is speeding, then they will have less time to come to a complete halt should traffic start building up and come to a stop. 

Distracted driving: texting while driving is one of the number one indicators of distracted driving at the time of the accident. Drivers of trucks could be texting behind the wheel, or talking on the phone with others to make time pass by faster, especially if they have multiple jobs for the day. 

Unfamiliar drivers: especially since Las Vegas is a stop when driving to other states, truck drivers may not have enough experience driving through the roads in Vegas. This could increase the risk of accidents on the roads. 
What laws should truck drivers follow In Las Vegas?
In Las Vegas, Nevada, there are several laws that truck drivers must have to meet. These laws include:
Maintaining a safe speed

Not working more than 11 hours 

Cannot work more than 60 hours of overtime within seven consecutive days 
These laws are put in place to make sure and prevent any truck accidents that could potentially arise. Despite the fact that there are several rules and regulations, truck accidents are still bound to occur. 
How to prove a truck accident in Las Vegas?
One of the most common legal theories used to prove a lawsuit against another party is negligence. In order to prove negligence, you must show:
The defendant had a duty to act in a reasonably safe manner

The defendant failed to act within that duty

Defendant caused the accident

Now the victim suffers severe injuries 
How can our Las Vegas truck accident attorneys help you?
We will investigate the truck accident to determine liability. Some steps we would take to investigate the accident include eyewitness statements, hiring accident reconstructionists, reviewing photos of the accident, and reviewing the truck and other vehicles involved.
We will fight tirelessly to make sure that you are represented and you have communicated all your costs and damages to the other party. 
Give Our Experienced Las Vegas Attorneys A Call Today
Whether you were involved in an accident with a semi truck or commercial truck, our Las Vegas personal injury attorneys know just what to do and how to handle your case in order to bring forth a lawsuit against the defendant.
Our truck accident attorneys have a contingency fee agreement with our clients to make sure that we do not collect compensation upfront until we win compensation for our clients. There are no fees unless we win.
When should I file my truck accident claim in Las Vegas?
In Nevada, the statute of limitations for victims who have been injured in a truck accident are two years from the date of the injury. This means that the truck accident victim who files a claim 2 years after the injury will not be able to seek recovery for their injuries.  However, there are several exceptions that may provide a longer time period. For example, if the injured party was under 18 years of age, they will have more time to follow their lawsuit in court for any injuries suffered. To determine if you qualify under any of the statute of limitations exceptions, contact our attorneys today.
Finding a Truck Accident Attorney in Las Vegas
If you or a loved one has been the victim of a truck accident, you must hire a truck accident lawyer in Las Vegas to help fight for your right as a victim. When you hire an experienced truck accident attorney in Las Vegas, you will get expert legal help every step of your truck accident claim.
The legal team at Heidari Law Group is committed to fighting for your rights as a victim in court. Contact us at the Heidari Law Group today for a free evaluation to learn how we can fight for the compensation you deserve.
Las Vegas Truck Accident Attorney Near Me
Our attorneys are available 24/7 via phone and email. We are also available in person in our Las Vegas office. Our Las Vegas office is conveniently located near you, contact us today.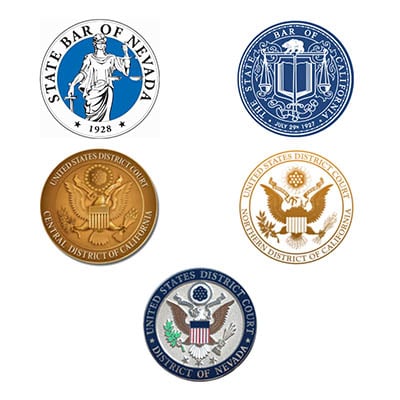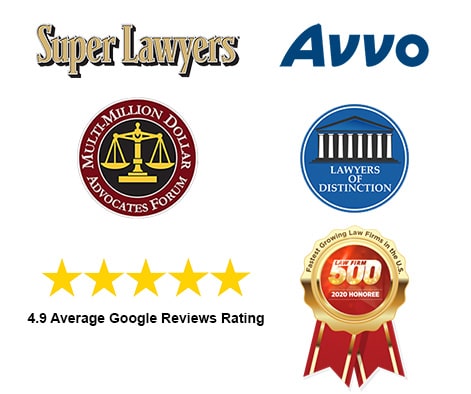 Heidari Law Group Las Vegas Practice Areas